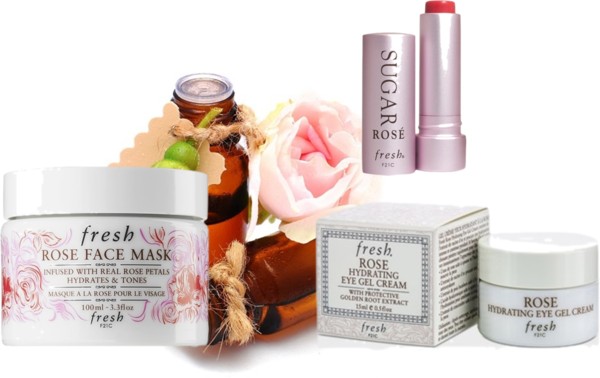 Beauty products to bring you calm. Look through your Instagram feed and you'll most likely see hundreds of "coffee Monday" posts in various forms, with many of us lamenting, "where did the weekend go, I swear it started a few minutes ago." I myself am guilty of posting a "this will be a 2 coffee day" image on occasion. Although I love the fall and all the beauty it brings, it's also usually a very busy time of year. The summer holidays are over and everyone seems to be buckling down at work, trying to get everything done before the holiday rush is upon us. Sometimes, you just need the world to stop for a few moments.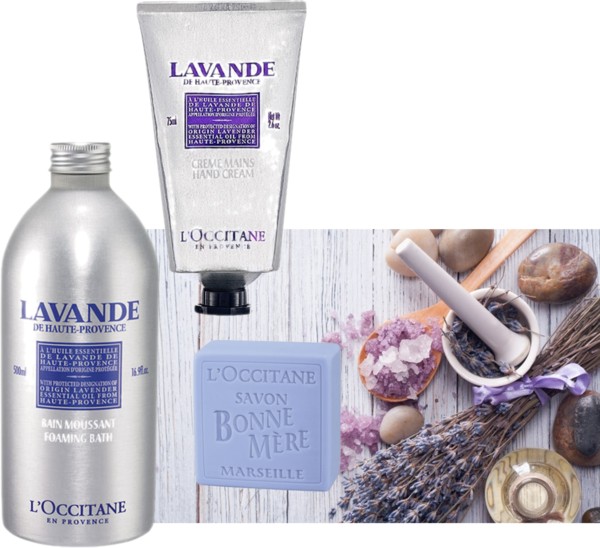 BEAUTY PRODUCTS TO BRING YOU CALM
Lavender. A soft relaxing scent that helps eliminate nervous tension, lavender acts as a disinfectant for both your skin and scalp. Not only that, but because it is an adaptogen (that means it helps your body adapt to stress) and calms your nervous system,  it can be your go to scent when you are unable to sleep. Take some time for yourself in the evening with a relaxing bath courtesy of L'Occitane's Lavender Foaming Bath. To create the scent envelope, keep one of their lavender sachets in your closet throughout the day.
Rose Geranium. A crisp citrusy floral, rose geranium helps to balance out the nervous system. With its detoxifying, antiseptic and anti-inflammatory properties, it is a key ingredient to look for when you are looking to balance out your skin while giving it a healthy radiant glow. Not only that, but it also helps to reduce anxiety and is an essential for stress relief.  For a dose of antioxidants and the feeling of disappearing within a rose garden, try Fresh's Rose Face Mask. With actual rose petals floating in a cooling gel, this face mask will nourish and moisturise your skin in no time.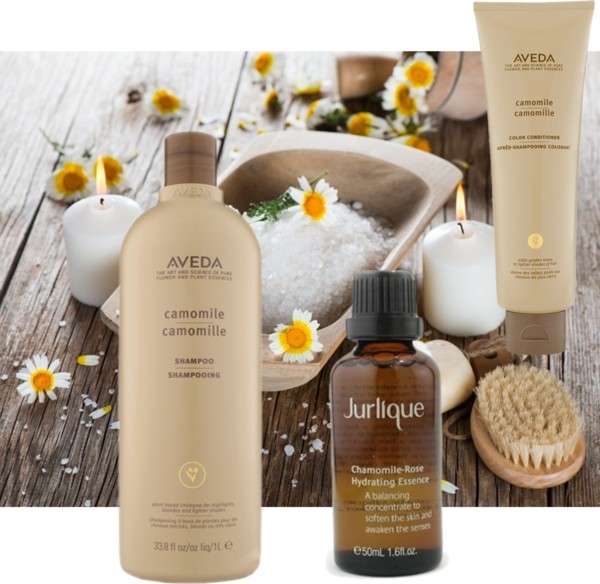 Chamomile. Although it is most often associated with tea (it's wonderful if you are having stomach issues), chamomile has anti-inflammatory properties that are particularly effective for skin that's prone to sensitivities and redness. With its delicate, sweet-floral scent, it is an ideal fragrance to soothe your senses. When you find yourself waking up already stressed and not looking forward to the day, try starting it with Aveda's Chamomile Shampoo and Conditioner.
Jasmine. This intense, sweet scent enveloped in a touch of romance is a powerful defence against anxiety. As an anti-depressant, a few whiffs will leave you feeling happy. Start your day on a positive note with Jurlique's Jasmine Shower Gel and Body Lotion.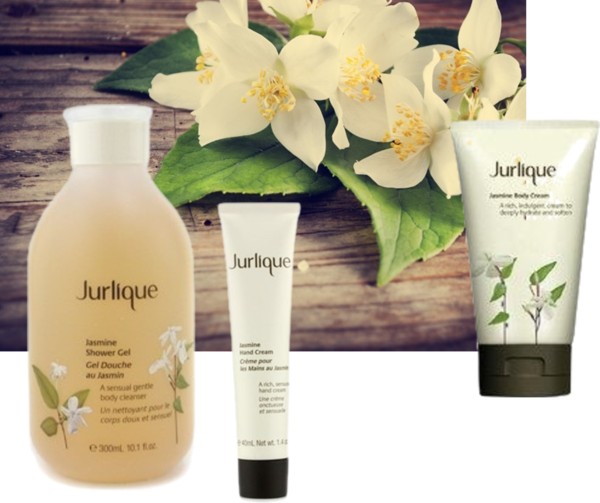 It's all about taking the time to really soak in the scent of your product and let it wash over you while you are using it. Tune out the world for a few moments when its weight is particularly overwhelming and just maybe, you won't spend the whole week asking, is it Friday yet?
What are some of your favourite scents for beauty products?

For more don't forget to follow me on INSTAGRAM and PINTEREST
IF YOU ENJOYED THIS ARTICLE PLEASE SHARE IT AND SIGN UP FOR REGULAR UPDATES


Caroline has worked with international designers in fashion retail and completed professional makeup courses when working in the beauty industry. Her love of writing, photography and film inspired her to work at the Canadian Film Center and then to earn a BFA in Screenwriting. In addition to her blog, Style On The Side, you can see her work in Huffington Post Canada and other international websites.