How to be elegant every day. I was recently watching a British cooking show with this impossibly chic (in a white tshirt and jeans) chef who said the words, "it's easy to add a little bit of elegance to your day." (As you read this, please adopt a wonderful British accent). I started thinking that over the years, we as a society, have moved toward more casual looks. Words like Athleisure have popped into our vocabulary and are being used with almost alarming ease. Let me be clear, there's nothing wrong with casual and you'll never wrench my converse off my feet, but have we completely lost the idea of adding that little bit of class to our style?
When I look way back to my high school days I might shudder when I think of my outfits, but I always had pretty cool jewelry and it was something I was known for. Later, as my tastes thankfully evolved, I began to push some style boundaries; chain mail skirt anyone? Hey, I even once won an award for the coolest outfit at a fashion convention. Then life took hold and I started working in fitness in a very casual city and I could see a lot of my style slipping away. As I've tried to regain it over time there are certain elements of style that I've always tried to hold on to. Certain principles that were ingrained in me by my mother and grandmother that I've never been able to forget.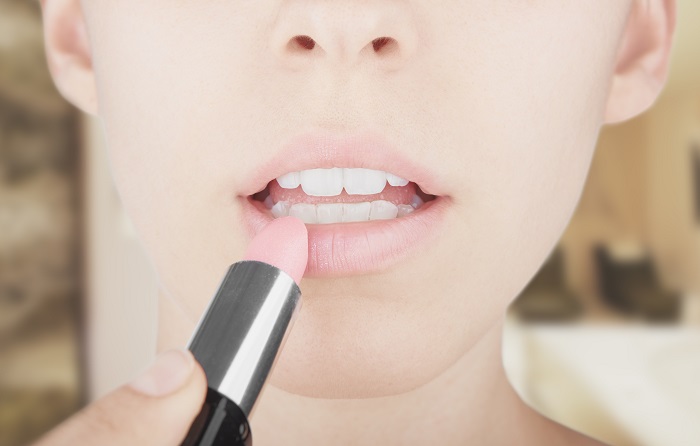 HOW TO BE ELEGANT EVERY DAY
ALWAYS BE WELL GROOMED
It doesn't matter if you are wearing a pair of old sweats and a cheap tee or a gown that's worth thousands of dollars, if you aren't well groomed it's the first thing people will see.  This means maintaining a nice haircut, clean nails and an impeccable skincare routine at all times.
Hair. You don't need a fancy cut, but you do need to keep your hair healthy and clean (dry shampoo is okay though). We don't always have great hair days and that's normal, but your style should at least be flattering to your face shape. With so many hair products that solve a myriad of issues there's just no excuse.
Nails. I very rarely get my nails done, but I set aside time each week to file them and clean them up. In addition, I'm a stickler for  having clean nails. When I do wear polish, it comes off the second it gets chipped. Nail polish chips (sometimes frustratingly soon after a manicure), but there's no excuse for walking around with peeling or cracked polish. The same goes for long nails. While I prefer to keep mine short, I certainly have no issues with long nails but if you can't maintain that look then perhaps it's not for you.
Face. No complicated routine needed, just make sure that you are washing your face before bed and using the appropriate moisturizer and sunscreen for day. This isn't so much about spending hours putting on makeup, but it is about taking care of your skin and making it look radiant. Read:  How To Let Your Natural Beauty Shine Through.  Most of all, when you find your perfect skincare routine, stick with it and don't forget about your brows.
Body. You may not be in perfect shape (yet) but you are working on it and that's awesome. What you can do, however, is to always remember to stand tall with your shoulders back. Slumping forward is never elegant.
Fragrance. You can also consider wearing a subtle fragrance, everyday. It should be subtle, just strong enough that you, or anyone standing very close to you, can catch the occasional note. A great perfume should envelope you and make you feel special and luxurious because, after all, you deserve it.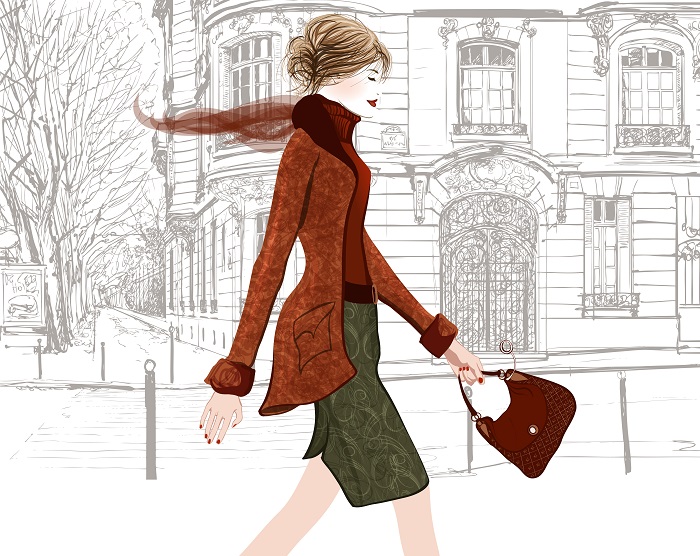 QUALITY NOT QUANTITY
Your outfit should be the second thing people notice when they see you. Your clothing should reflect your style and work with you, but not overwhelm you. Stay away from wearing costume-y pieces and choose the best items you can afford.  Chances are they will last longer and age better than fast fashion pieces.  Outerwear, bags and shoes are the best place to spend the most because that's what people see first and it's what you wear every day.
Be ruthless with your wardrobe. The goal is to actually wear the clothing you buy and not to have it hang at the back of your closet.  Your wardrobe should make you happy and if it's stressing you out then get rid of it (or at least the pieces you don't love). No one needs a ton of cheap clothing that's worn and in bad shape. Ripped t-shirts, pulled sweaters  and pants that are too tight don't belong in your closet.
Opposites attract.  An oversized top looks best with a tapered bottom. If you are wearing a full skirt or loose trousers then aim for a fitted top. Balance it out and never let your clothing swallow you up.
Selectively show skin. A shapely leg, a chiseled back or a sexy shoulder. Pick one part of your body and show it off.
Fit is everything. I don't care how expensive your clothing is, if it doesn't fit or flatter your shape then it's not for you.
Wear what works for you. Being elegant isn't about wearing the latest trends, rather it's about choosing the shapes and styles that work best for you and your lifestyle.
Take care of your clothing. I know how hard it is to toss a piece that you love but if it has had it's time then it has to go. The same goes for shoes. A scuffed up shoe does not belong on your feet.
What's underneath matters. So you've spent money on great clothing but you still insist on wearing old ripped underwear? Sure no one will see your beautiful lingerie but it will make you feel good all day and that will allow you to stand tall all day. See where I'm going with this?
Have fun.  Whether you like it or not, you have to wear clothing every single day. It's (a part of) what first impressions are based on, it's what protects you from the elements and what impacts your self-confidence. So have fun with your clothing. Don't purchase mindlessly, but consider how and when you will wear your pieces.
Don't miss: Styling Tricks Every Woman Should Know.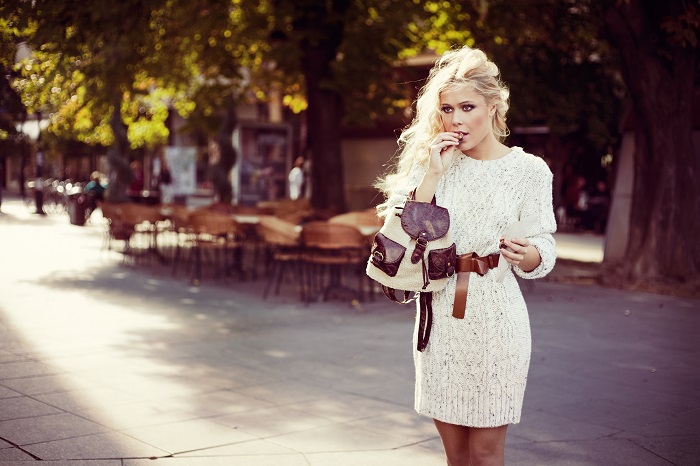 When you are happy with the way you look and you feel good about yourself then it's easier to be graceful and to look stylish and sophisticated and after all, that is the definition of elegance.
What items in your closet make you feel good?
IF YOU ENJOYED THIS ARTICLE PLEASE SHARE IT AND SIGN UP FOR REGULAR UPDATES
images courtesy of dollarphotoclub

Caroline has worked with international designers in fashion retail and completed professional makeup courses when working in the beauty industry. Her love of writing, photography and film inspired her to work at the Canadian Film Center and then to earn a BFA in Screenwriting. In addition to her blog, Style On The Side, you can see her work in Huffington Post Canada and other international websites.