How to easily relieve holiday stress. Sure, you might be eating right, hydrating and using the best beauty products, but if you are super stressed then its bound to show up on your skin and really, nobody wants that. The last thing you want is to go to that holiday party, only to be told that you are looking tired and stressed.
Of course, we have to accept that there will be some stress this time of year and pretty much everyone is ready for a bit of a break, but there are some great ways you can detox and de-stress without spending a few hours at the spa (because as amazing as that sounds, it might just not be possible).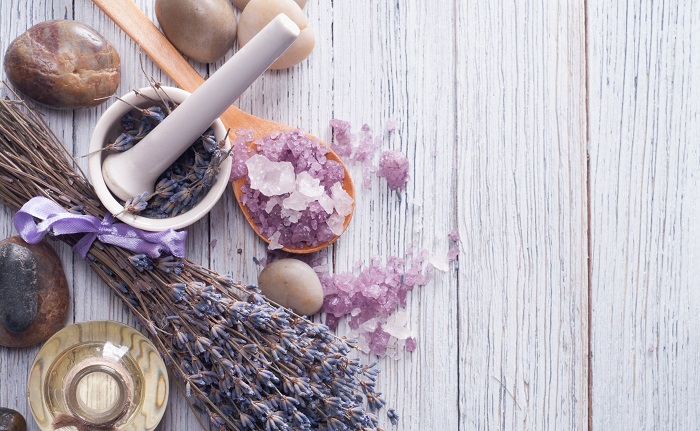 HOW TO EASILY RELIEVE HOLIDAY STRESS
Get a few minutes of sunshine. This isn't about spending hours baking in the sun and the days probably aren't long enough anyway, but a few minutes of sunshine will do wonders to boost your mood and help the stress melt away. Make sure that you are breathing deeply and letting your body relax.
Get your blood flowing. Whatever you decide to do, whether it's a walk in the park or a session at the gym, exercise puts you in a meditative state and you'll soon see your worries melting away. Not to mention, breaking a sweat helps increase endorphins and you'll find yourself with that awesome natural high for hours after your workout.
Surround yourself with calming scents.
Some citrus scents will help increase levels of norepinephrine that alleviate stress and will leave you feeling calm.
Rose Geranium is a crisp citrus floral that balances out the nervous system while giving your complexion a healthy natural glow.
Lavender, an adaptogen, has a soft relaxing scent that calms the nervous system, eliminates tension and helps you sleep.
Chamomile with its sweet floral scent is ideal for soothing your senses.
Jasmine is more intense but filled with romance and thus acts like an anti-depressant that is a great defense against anxiety.
Read more about the power of aromatherapy here: BEAUTY PRODUCTS TO BRING YOU CALM
Don't be everything to everyone.  Most of us have a daily routine and while you might not realize it, that's actually quite comforting. Our stress levels start to rise as soon as we deviated from our schedules. This season, as much as possible, try sticking to your usual routine. Keep those gym appointments, read that book, do whatever it is that you do.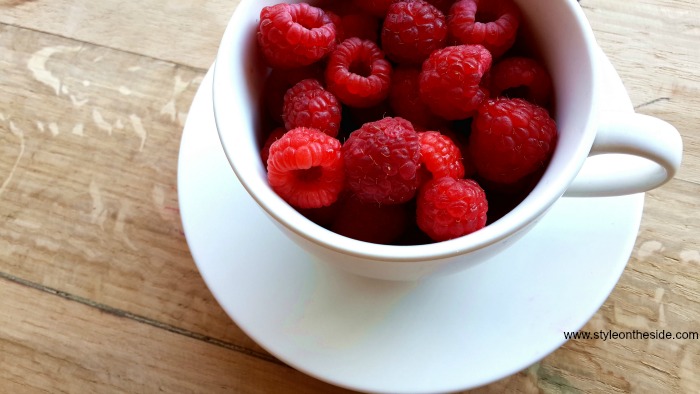 Turn up the music. The minute you start to feel overwhelmed and anxious, turn up the music and let go for a few minutes. You'll see how quickly everything will be put into perspective. Need a great playlist? This one is for you: TOP 10 SONGS FOR THE GYM
Don't skip meals. When we get busy, it's tempting to skip meals because surely there's plenty of time to eat later. That's the worst thing you can do. When you are hungry your stress levels will increase and reaching for sugary treats will only cause your blood sugar to spike and that will make everything worse. Luckily, there are plenty of foods you can eat that will not only be good for you (and your complexion), but will also help keep those stress levels at a minimum. Go here to find the list: FOODS THAT REDUCE STRESS
Don't let the fun of the holidays be ruined because you are stressed and instead apply these tips and think positive thoughts!
IF YOU ENJOYED THIS ARTICLE PLEASE SHARE IT AND SIGN UP FOR REGULAR UPDATES

Caroline has worked with international designers in fashion retail and completed professional makeup courses when working in the beauty industry. Her love of writing, photography and film inspired her to work at the Canadian Film Center and then to earn a BFA in Screenwriting. In addition to her blog, Style On The Side, you can see her work in Huffington Post Canada and other international websites.