Perfect makeup for every event. I don't know about the rest of you, but I get really excited to put on my makeup when I'm going out. It's like the cherry on top of my outfit. I can be really bold with a bright lipstick or more alluring with a smokey eye or pretty with an all over champagne glow. My biggest problem is that there are so many looks that I don't always know what I want to look like.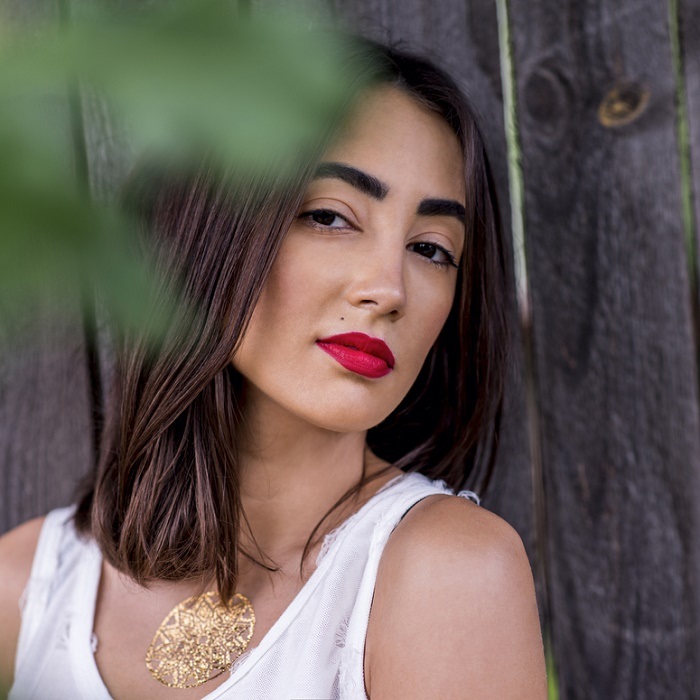 PERFECT MAKEUP FOR EVERY EVENT
Cocktail Party = Bold Lipstick. Here's how I see it. A cocktail party involves a lot of socializing, which means mingling and talking to lots of different people. Since many women will probably opt for a nude lip and a smokey eye, why not wear a striking lip colour? Another reason why it's the perfect opportunity to wear a bright lipstick is that you generally don't eat a lot at cocktail parties, so you won't be constantly re-applying your colour (I'm pretty terrible at remembering to do that).
By default, a bold colour will brighten your face and you will leave everyone you meet with a great first impression. Red is always a good choice, especially during the holidays, but why not go for an unexpected berry shade? As much as I love deep plums, I would stay away from them as they can look too intense and this is the time to be festive.
Not sure which colour you should wear? Read: WHAT YOUR LIPSTICK COLOUR SAYS ABOUT YOU
Holiday Dinner = Smoldering Smokey Eyes. Building on the theme of not having to re-apply my lipstick, if I know that I'm going to dinner, I tend to turn the focus on my eyes. Sure, there's a lot of talk around the table but you'll also be eating, so why not let your eyes do the talking? Right now, I'm all over a shimmery, grey-brown shade that I smudge across my entire lid and a fabulous, very smudge-able black liner from Urban Decay that gives me a great smokey eye with very little work.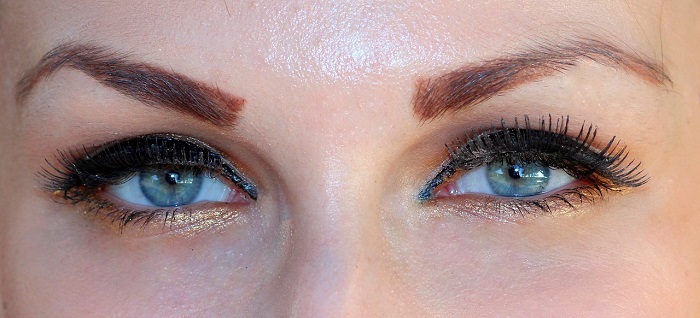 Family Party = Golden Shimmer. When it comes to family events, I'm not really interested in making any kind of a statement. I just want to look natural, but still my best. This is when I'll stick to an all-over glow. A barely there blush and strategically placed highlights achieve this look to perfection. On my lids, I'll use a soft, all-over golden eye shadow and finish it off with mascara and a shimmery eye liner.
To find out how to recreate a luminous glow, read: BEST MAKEUP FOR LUMINOUS SKIN
Casual Afternoon With Friends = Flushed Cheeks. Casual afternoons call for some makeup, but not too much. I remember being out with some friends one day and both had on these super intense lipsticks and honestly, it was a little too much for the occasion. Of course, each to his own and a bright lipstick is a great choice (hey, you should see my beauty counter), but somehow it didn't fit. On days like this, I like to keep my makeup to a minimum, but I want to look fresh and youthful. Translated, that means a "natural" youthful flush to my cheeks.
Not sure which blush you should choose, read: BEST BLUSH FOR YOUR SKIN TONE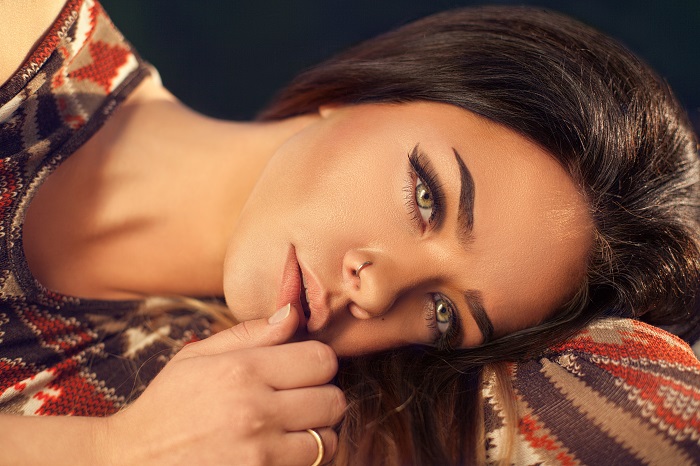 I have found that when I already know what I want my makeup to look like then it's so much easier to pick an outfit around it. Of course, I might make tweaks and I've found that when I have a general idea of what I want to look like and I don't have to overthink it, my life is that much easier and I can go about my day with more confidence.
IF YOU ENJOYED THIS ARTICLE PLEASE SHARE IT AND SIGN UP FOR REGULAR UPDATES