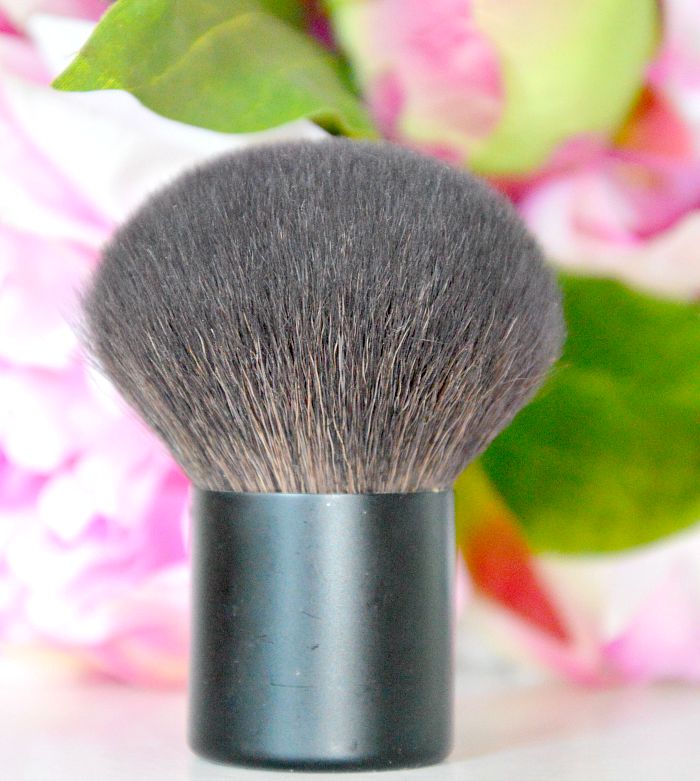 How to choose the best makeup brushes. We've already talked about fingers vs brushes and what those brushes actually do, see Your Guide To Makeup Brushes. Now let's take a look at what to look for and how to choose the best brush for you! I admit, I used to go shopping for brushes thinking I knew exactly what I wanted, but then I'd leave meekly with a brush that the store person pretty much told me I needed. Now, after many years of trial and error and because I don't do a lot (or any) contouring or intense makeup looks (I prefer a more natural finish), I've figured out which brushes I use most. It's those  brushes that go into my beauty kit.
HOW TO CHOOSE THE BEST MAKEUP BRUSHES
What to look for. The first thing to determine is whether you are in the market for a  synthetic or a natural bristle brush. I've always learned that synthetic brushes work best with liquid or cream products because they don't soak up as much of your foundation (or whichever product you are using) as natural bristle brushes. Those in turn, are best suited to blushes and eyeshadows that are dry and lightweight.  Of course, we all have different budgets, but this is one of those moments when it's okay to splurge a little bit because a high quality brush will last you a lifetime.  So don't jump in and buy a brush just because it's pretty. Get a feel for it and make sure that it is soft, well made and comfortable to hold.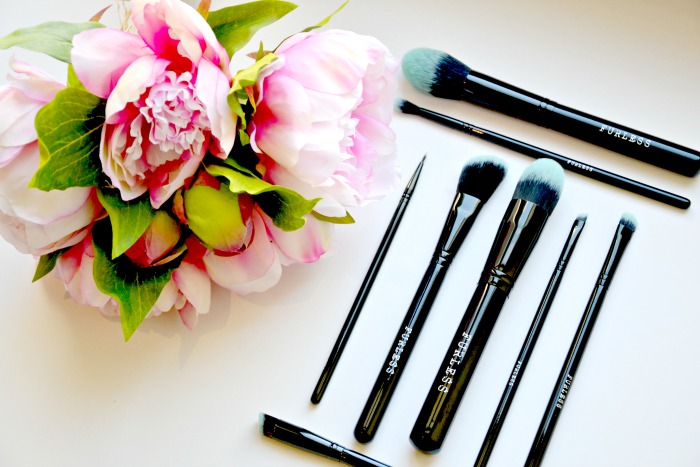 THE BRUSHES YOU REALLY NEED
A fluffy powder or a kabuki brush. I have both, but lately I've been using my kabuki brush a lot more (basically it's short handled brush that's much more dense than my fluffy powder one).  They both give me a very natural looking finish when I'm applying a dusting of powder on my face. On a purely whimsical note, I always feel a little glamorous when using this brush.
A fluffy flat tipped brush. For blending foundation this brush can't be beat. True, I often use my fingers for day, but when I'm going somewhere special and want more of an airbrushed look I'll use a flat tipped brush to blend.
A blush/bronzer brush. I used to use a cream blush which I would dab on with my fingers, but now that I've switched to a powder blush that's no longer possible. So I've switched to a blush brush. If you're curious, the main reason for the new blush formula is that I found my foundation sliding off my face when I used my fingers.
An eyeshadow brush. For bright colours like green, blue or plum, I still tend to use my fingers, but for day when I'm wearing soft taupes and browns I always use an eyeshadow brush. It's perfect for applying an all over sweep of colour on my lids. It's also perfect for blending different shades and really getting into the crease.
A brow/liner brush. I actually get more use out of angled brush than I ever thought I would. I don't always like a lot of shadow on my eyes (or I want to wear a super bright colour that I'm not brave enough to cover my entire lid with) so sometimes I just line them and this brush works like a charm. For those of you who need a little help with their brows this brush will just do the trick.
A lip brush. Another surprise for me. I first bought a lip brush just because, with no real reason. Over time, however, I've come to realize that it's perfect for when I want a super defined, bold red lip. It's also the ideal tool for my lip tar which is a deep purply-maroon and absolutely needs the precision of a lip brush.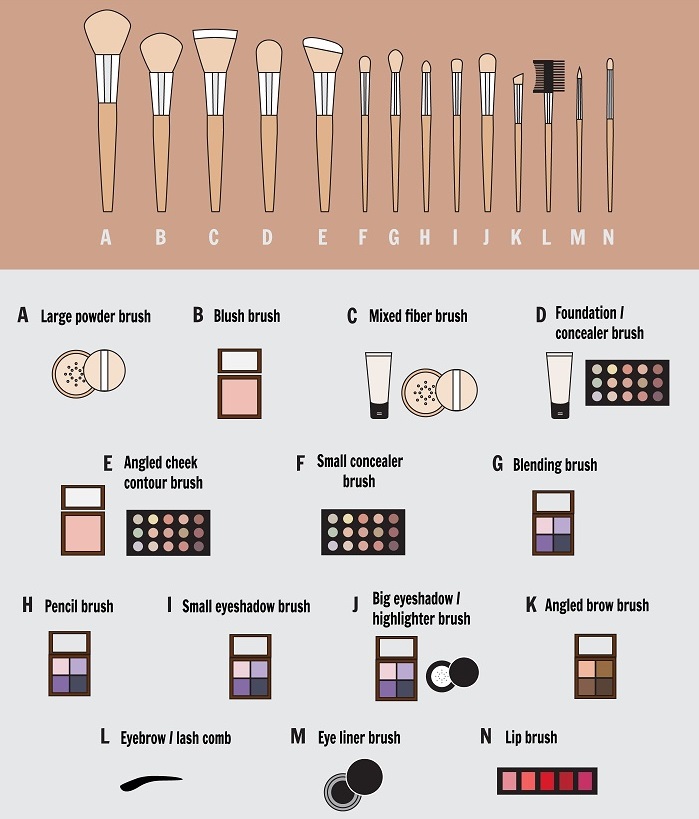 When choosing makeup brushes, don't just reach for the first set you see because it's "cute." Instead, take the time to really figure out which brushes you need and then save up the money to buy higher quality ones. You'll find that your application is better and the brushes will last longer.
What are your must have brushes?
Some of my favourite brushes:


For more don't forget to follow me on INSTAGRAM and PINTEREST
IF YOU ENJOYED THIS ARTICLE PLEASE SHARE IT AND SIGN UP FOR REGULAR UPDATES


Caroline has worked with international designers in fashion retail and completed professional makeup courses when working in the beauty industry. Her love of writing, photography and film inspired her to work at the Canadian Film Center and then to earn a BFA in Screenwriting. In addition to her blog, Style On The Side, you can see her work in Huffington Post Canada and other international websites.