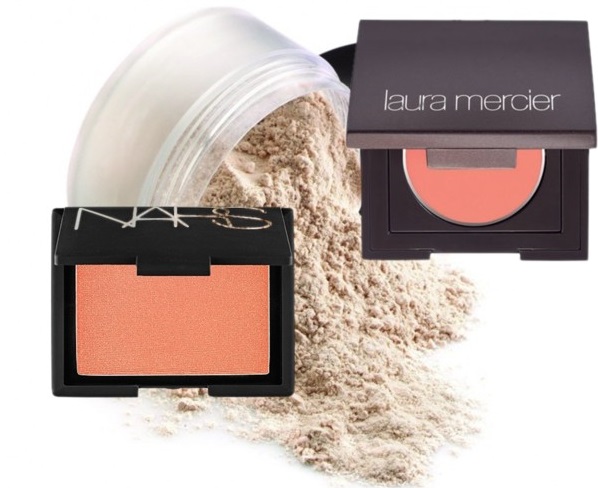 Best makeup for luminous skin. We've spent a lot of time discussing the fact that luminous skin starts with a healthy diet and a solid skin care routine. For many of us, however, a little bit of makeup is necessary and goes a long way to giving us that flawless complexion. In the winter months, I tend to gravitate to more matte skin and jewel tones, but when spring rolls around I'm all about perfecting a glowing and luminous face.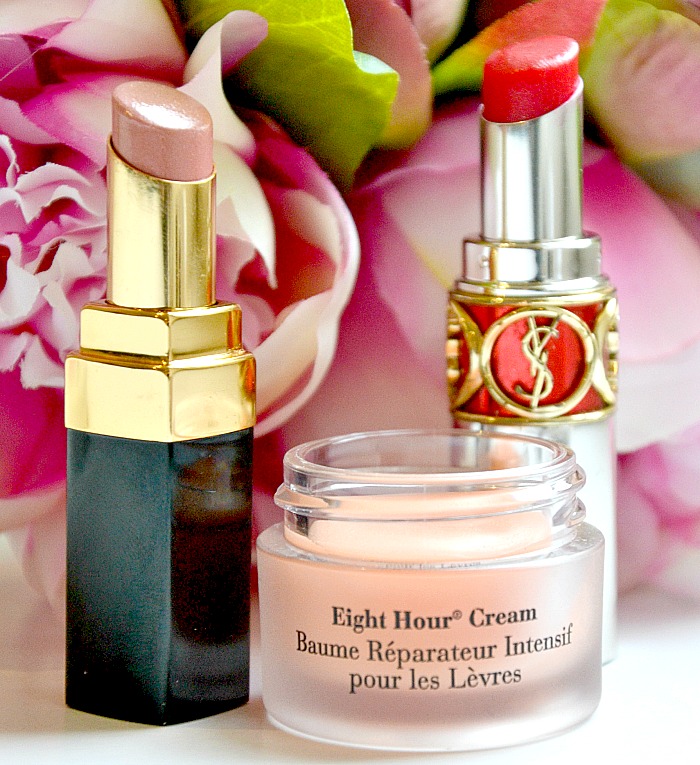 BEST MAKEUP FOR LUMINOUS SKIN
Morning wake up. For this look, preparation is key, so right after I've washed my face I like to start the day with my favourite 5 minute face mask from Bliss. As soon as I apply the gel onto my face, it starts to foam and I can feel it gently massaging my face as I brush my teeth. Of course, I like to relax with a face mask when I have time, but sometimes those few stolen moments in the morning are just enough. Then I apply my new Seaberry moisturizing face oil from Fresh and I'm ready for my makeup.
Primer and foundation.  A friend of mine introduced me to Laura Mercier's tinted foundation a few years ago and it has become my summer staple ever since. If I'm looking for a bit more coverage then I turn to her foundation primer in Radiance. The subtle shine is the perfect base for my Armani Face Fabric foundation.
Cheeks. An ethereal flush is a crucial part of achieving a luminous glow. Of course, the exact shade you choose will depend on your skin tone, however, a soft pink works for many complexions.  For day, I reach for Laura Mercier in Oleander and for night Nars Orgams has the perfect amount of shimmer. An oldie but a goodie is Benefit's High Beam. Two drops on top of my cheekbones is just enough to give my face a soft sheen, without being too shiny or sparkly.
Eyes. Complementing shades of taupe, pale pink and champagne will highlight your eyes' natural sparkle. With their vast array of shades, Urban Decay's palette's have become eternal classics. I'm very partial to their staying power.
Lips. Spring is when I tend to put my dramatic matte lipsticks aside and reach for sheer shades. If I am looking for a more intense look then YSL Volupte Sheer Candy in Luscious Cherry is my first choice or if I'm looking for a soft pink then I reach for Chanel Coco Shine in Secret. As a preparation, I apply Elizabeth Arden's Intensive Lip Repair Balm at night.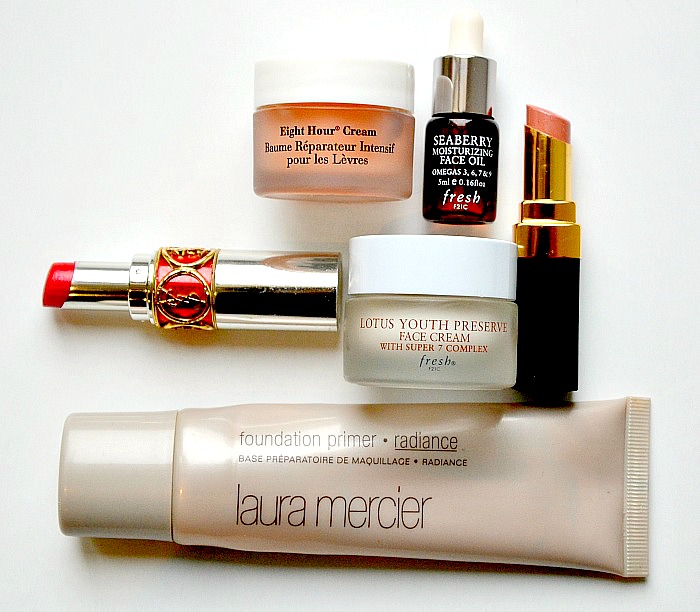 A luminous complexion is best achieved with strategically placing your makeup to highlight your face. Apply the products selectively and in moderation, because the last thing you want is for that beautifully dewy complexion to become overly shiny.
What are some of your secrets for achieving that luminous look?
Shop my favourite products now: