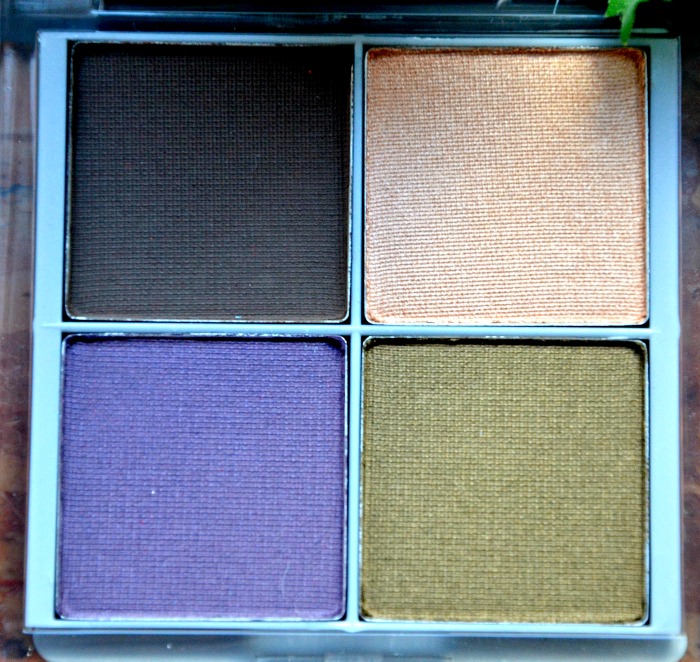 Best eyeshadow for green eyes.  Even though I have brown eyes, green is probably my favourite eye colour. When I was younger, I even contemplated getting coloured contacts but never found ones which looked natural on me. There's just something so compelling about green eyes. Like brown eyes, they have a great intensity and like blue eyes, they have a chameleon-like quality. I also love their exoticism. If you have green eyes, consider yourself lucky!
BEST EYESHADOW FOR GREEN EYES
Taupe. This is one of the ideal neutral shades for those with green eyes, as well as being the perfect colour for day. With its warm undertones, it plays up the warmth in green.  Any shade that has pink undertones will really play up the green.  It's even better if it contains a little bit of sparkle, as this will bring out the gold flecks in your eyes.
Slate Gray. Just like in fashion, charcoals and grays combine beautifully with greens. Grays are less overpowering than black and therefore, provide a great alternative to the classic smokey eye.
Purple. This really is the colour for everyone.  Why does it work so well for green eyes? Well, red sits on the opposite side of the colour wheel from green and since purple is a hybrid of red and blue, it just works. Any shade with red undertones, such as a rich plum, will be very striking. For a very contemporary look, try creating a smokey eye using plum shades.
Metallic. Silver shadow with a hint of hunter green or sage, will be perfect to add some nighttime sparkle as it brings out the cool tones in your eyes. A warm copper or bronze will bring out the warmth, while deepening the intensity of your eyes.
While I can only dream of having green eyes, I can surely enjoy all the beautiful shades that go with this amazing colour!
What is your favourite colour combination with green?
Shop the best eyeshadow for green eyes


*For more on the best eyeshadow for green eyes follow me on instagram and twitter*