Easy makeup looks when you are pressed for time. I have some wonderful memories of my mom's beauty routine. She always wore makeup and took a lot of care to look done every time she went out. There was nothing over the top with her look, she didn't wear piles of makeup but she would never dream of presenting herself with a bare face. I'm on the fence about this, especially with all the initiatives out there encouraging women to show themselves without makeup. Honestly, I think that there are some who can pull it off and others who really can't.
If you are very comfortable not wearing makeup then that's fabulous, but I think that a little bit does go a long way and that looking polished makes a better first impression. For those who love or want to try the no makeup look, this is a good read for you: HOW TO LOOK YOUR BEST WITHOUT MAKEUP
All of that being said, however, I still don't want to spend hours and hours a day on my makeup. While I'm in complete awe of the women who highlight and contour and blend their mornings away, I prefer a more minimal look, whether that be a dab of red lipstick or a touch of grey shadow and mascara on my eyes. I remember reading somewhere that as she got older, Martha Graham (modern dance pioneer) did away with complicated stage makeup and instead she switched to a simple swipe of purple eye shadow.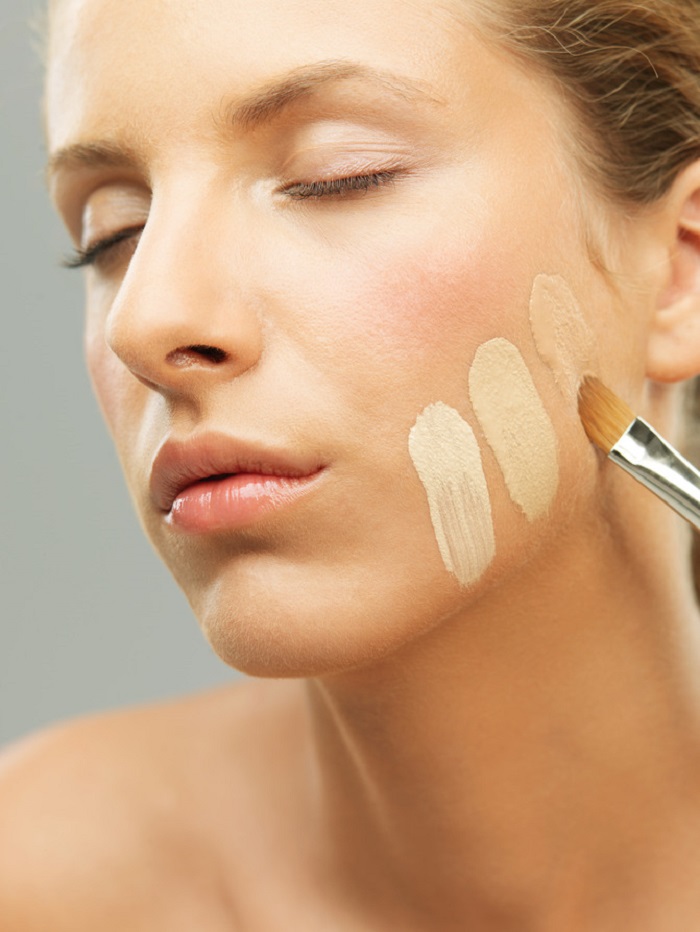 EASY MAKEUP LOOKS WHEN YOU ARE PRESSED FOR TIME
START WITH A FRESH FACE
Your 5 minute face starts the night before with clean, ready to go skin. No matter how tired we might be, there's always 1 or 2 minutes to wash our faces. If you have zero time and you don't care and and and then keep some makeup wipes on hand and use one of those when you really can't bring yourself to wash your face. Follow up by applying a serum and a night cream.
A flawless finish. Here's the thing. It's not so much the fine lines that age us, but rather the pigmentation (think sun or age spots) that do. If you have glowing skin, that doesn't look like a mask you'll instantly look younger and fresher and will therefore need less makeup. Start by using a foundation that's perfectly matched to your skin tone and type and apply it all over with a sponge or a brush. Read: HOW TO FIND THE PERFECT FOUNDATION. Next, you will apply a touch of blush blending it well. This will give you that healthy glowing flush which we all want. If you have an oily complexion, you can add some powder to your t-zone, but keep the rest of your face dewy. Complete your look by adding some mascara and gloss.
You might also like: YOUR BEST SKIN IN 2016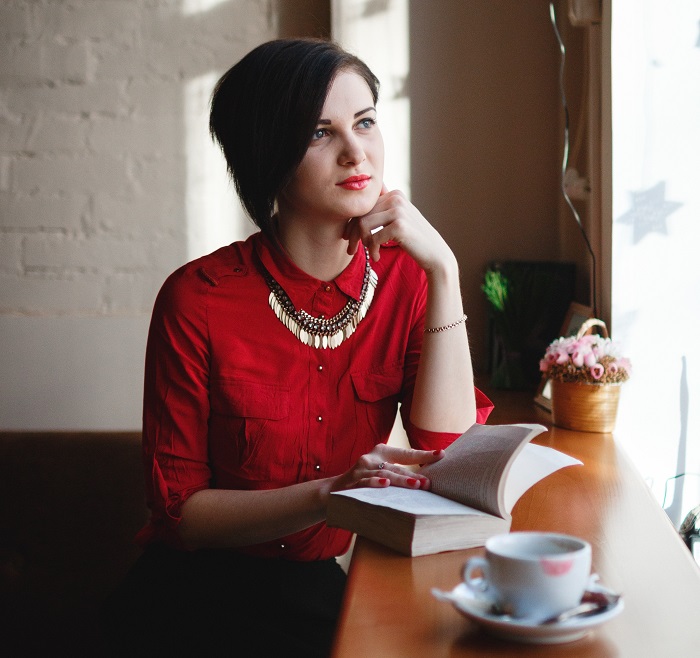 LIPS
Bold lipstick. This is such a great look for everyday and especially when you are rushed or are feeling uninspired by your clothing (because that never happens). Start by applying a tinted moisturizer all over and use a concealer where necessary. Apply mascara and a bolder, bright lip colour. It will instantly brighten your complexion and you will be out the door in less than 5 minutes.
You might also like: HOW TO CHOOSE THE BEST LIPSTICK COLOUR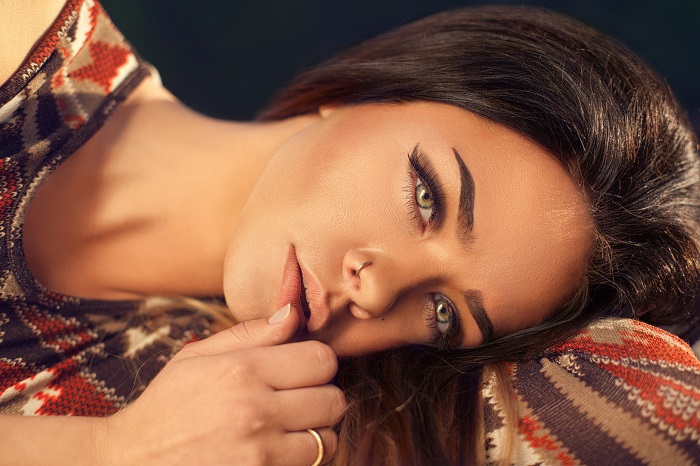 EYES
Beige eyeshadow. I'm assuming that most of us have an eyeshadow palette by now and I yet have to see one without its own version of a beige-y shimmery shadow. That's all you need in the morning when you are in a rush because it's a neutral that will create a clean base and make your eyes pop. Simply pair it with two coats of mascara and you are good to go.
Smokey eye. For those mornings when you want a bit more drama, a simple "day-time smokey eye" is a good quick option.
1. Start with a neutral beige or peachy shadow and smudge it over your lid all the way up to the brow bone and on to your lower lash line.
2. Next, take a darker shadow like a chocolate brown (although this would great with a green or grey shadow as well) and smudge it over your lid, blending it until you see all hard lines disappear and the look is nice and soft.
3. Then using a brown liner, simply smudge it on your lower and upper lids getting it right into your lashes (you can use a brush to help soften the line). The key to a smokey eye is blending and smudging so that you don't see any harsh defining colour lines.
4. Apply some mascara and you're done.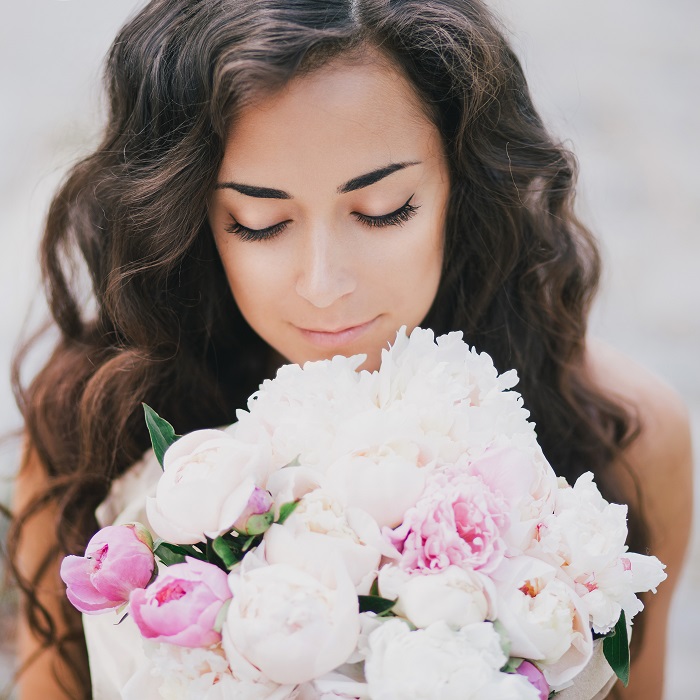 HAIR
Easy waves. If you know you will be running out the door the next day, you can prep your hair the night before. Simply wash you hair and apply a small amount of mousse to your strands. Then braid or twist and pin your hair. In the morning, just run your fingers through your hair and it will be wavy and bouncy. One spritz of hair spray and you are good to go.
As long as you are taking care of your skin, eating well and drinking plenty of water (can't stress that one enough) then there's no reason why you should need to spend hours on your makeup every morning. Leave the fancy, time consuming looks for those special nights and let your natural beauty shine through, every day.
IF YOU ENJOYED THIS ARTICLE PLEASE SHARE IT AND SIGN UP FOR REGULAR UPDATES
Images courtesy of DollarPhotoClub and Unsplash.net


Caroline has worked with international designers in fashion retail and completed professional makeup courses when working in the beauty industry. Her love of writing, photography and film inspired her to work at the Canadian Film Center and then to earn a BFA in Screenwriting. In addition to her blog, Style On The Side, you can see her work in Huffington Post Canada and other international websites.