How to always love your hair. Since the beginning of the year, I've been trying to put together a plan that fights ageing. I've been looking at how to stay younger for longer and how to stay fit when I have no time for the gym.
What we can't forget about when we talk about looking our best is our hair.  Seriously, a good head of hair has the power to make or break your look. A fabulous style is the finishing touch to the perfect outfit that is you.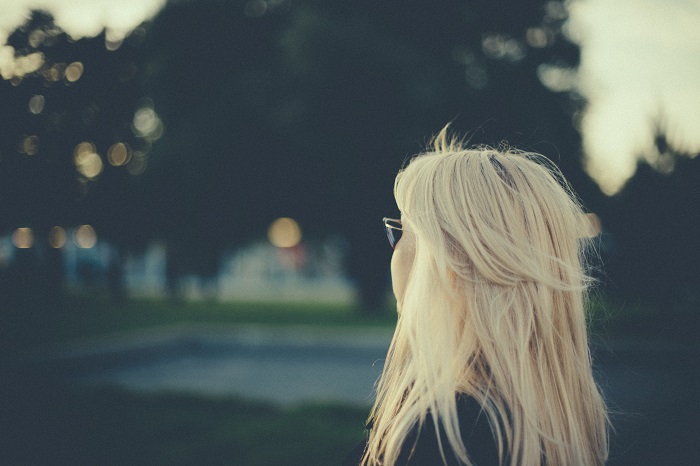 HOW TO ALWAYS LOVE YOUR HAIR
BEST COLOUR FOR YOUR SKIN TONE
Whether it was always your dream to be a fiery red head, a sultry brunette or a fun-loving blonde, there is a shade that is just right for you. The beauty is that because there are so many different shades of each colour, you will always find the ideal tone.
The first step is to figure out if you have a cool, a warm or a neutral skin tone. Once you have done this, it will be much easier to pick the shade that suits you best.
Pale with Warm Undertones. Look for shades with warm undertones as they will highlight the peachy tones of your skin.
Pale with Cool Undertones. To highlight your complexion look for shades that have cool, blue undertones.
Medium with Warm Undertones. Stick with warm shades like a caramel or copper near your face to counter the yellow tones in your complexion.
Medium with Cool Undertones. You can probably pull off most shades from blondes to rich browns.
Dark-Medium with Warm Undertones. Show off a warm complexion by choosing a rich brown shade or a even a warm honey tone.
Dark-Medium with Cool Undertones. Rather than choosing cool shades an auburn or chestnut brown will warm your complexion as will a honey or dark strawberry blonde, if you prefer lighter shades.
Dark with Warm Undertones. Warm shades, like mahogany or deep coffee, will bring out the peach tones in your skin.
Dark with Cool Undertones. Black or a dark brown with a cool tone will bring out the smooth intensity of your skin.
Still not sure about which colour you should choose?
BROWN. Brown colours reflect the light best. If you have damaged hair, consider going dark as it will hide the damage and give your strands a chance to heal. A lighter shade of brown can be absolutely beautiful as well, if you have healthy hair. Personally, I lean towards dramatic shades which lend themselves to mystery and are also low maintenance.  Just remember that there needs to be a contrast with your skin tone, otherwise you will disappear.
BLACK. Yes, you can go black and not look goth. Once again it all comes down to the shade you choose. With very pale skin, stick to a softer black-brown. Of course, this is a hair color that will look more natural on dark and olive skinned individuals. Remember, however, that black is the hardest colour to lift, so make sure that you love it because it is a big commitment.
RED. Anything from a light ginger to a bright purple-ish is a striking colour suited for everyone. Just remember to pay attention to your skin tone, as there are some very bold shades in this category. Red is known for fading, so you will need to take care of it. A weekly mask and protective shampoos and conditioners with UV protection will be your best friends.
BLONDE. Blonde is a hard colour to attain, however you can consider this family if you had blonde hair as a child. Ash tones are best suited to those with cool undertones and those with warm skin tones can opt for warm golden tones. Be prepared, however, that this colour will take quite a bit of maintenance. I remember my stylist always prided himself on being the go to guy for blondes in Vancouver.
SILVER. While I'm not quite ready to accept grey in my life, it can look absolutely stunning on many people. If you are looking to experiment with these shades, opt for slightly purple or pink variants to start.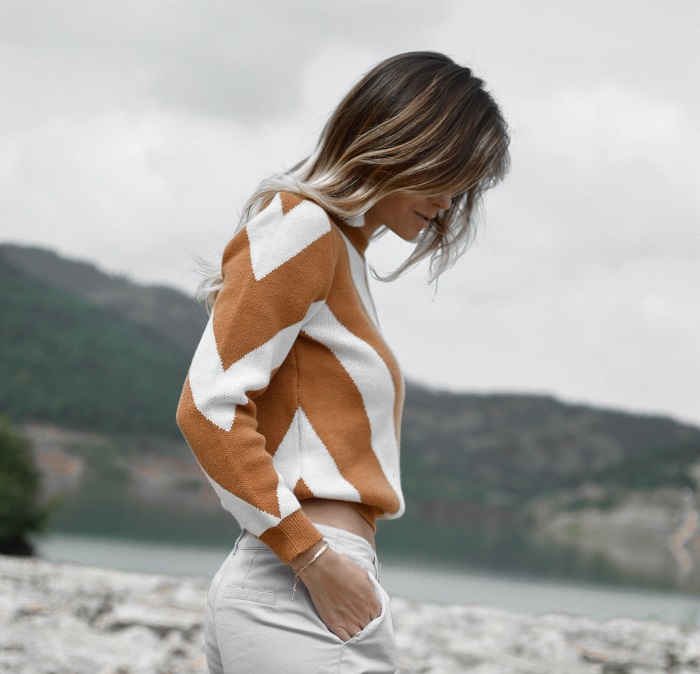 BEST CUTS FOR WHEN YOU HAVE NO TIME
If my hair was bone straight, I'd probably opt for an edgy cut, but as it stands my hair has a mind of its own. To be fair, I have the time to play with my hair, but I just can't be bothered and besides, my favourite (for now) look is that, "oh I just woke up this way" one.
So what do you do if you don't have time to spend hours on your hair everyday? The only way for this to work is for you to embrace your hair and its texture. While that can be tough, especially if you have straight hair and always wanted curls, it's actually important to remember that what your hair does is totally dependent on the cut.
I had a long standing argument with a friend of mine who was absolutely convinced that her hair was flat and lifeless, so she wore it long and it was always up in a bun. After many months, I finally wore her down and she went to get it cut. She was shocked that her hair actually has a ton of wave and even some curls.
Straight Hair. Lots of layers will actually make your hair look thinner. Ask for a structured cut with blunt edges for thicker, fuller looking hair that you won't need to spend hours styling.
Wavy Hair. You probably have it the easiest of the bunch, but you still need to optimize those waves. Your hair will be the easiest to manage when there are lots of layers that bring out the most in your waves.
Curly Hair. Don't fight those natural curls, instead play them up. Opt for longer layers for more shape. Beware of the blunt cut, as it might turn your head into a triangle.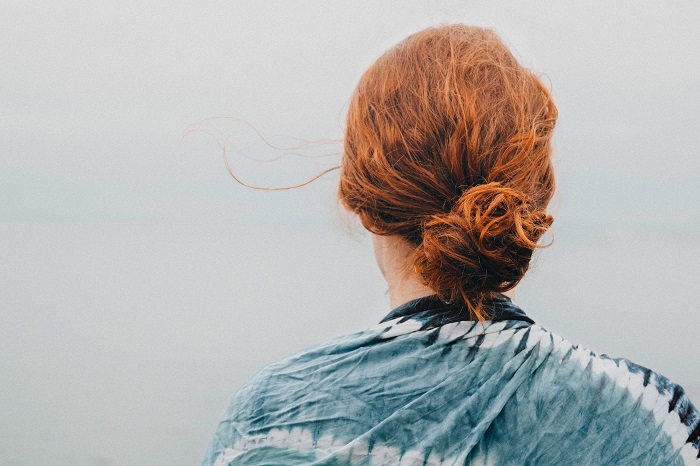 WHAT TO DO WHEN YOU HATE YOUR CUT
HATE YOUR BANGS
Sweep them all to one side and (at first), use a hair pin to secure them
Pull them back and rock a hide hair band until they've grown out
Part your hair in the middle
HATE YOUR LAYERS/SHAPE
If you have straight hair, grab a curling iron and a volumizing mousse to blur the layers.
If you have wavy hair, simply grab a texturizing spray for the illusion of more movement.
If all else fails, start playing with hair accessories or tie your hair back into a messy bun.
For more read: BEST HAIRSTYLES FOR YOUR 40s
IF YOU ENJOYED THIS ARTICLE PLEASE SHARE IT AND SIGN UP FOR UPDATES


images courtesy of Unsplash.com


Caroline has worked with international designers in fashion retail and completed professional makeup courses when working in the beauty industry. Her love of writing, photography and film inspired her to work at the Canadian Film Center and then to earn a BFA in Screenwriting. In addition to her blog, Style On The Side, you can see her work in Huffington Post Canada and other international websites.