How to age gracefully.  This is a topic that is near and dear to my heart. I have a huge fear of "looking" old, even though the calendar says otherwise. I was recently speaking with someone about this very topic and she blew it off as just being genetics, but they only play a small part in how we age. There's actually a lot we can do (none of it involving surgery) to slow down the hands of time. It's really not just a question of vanity because ageing gracefully probably also means that you are healthier and happier and that's something that can't be ignored.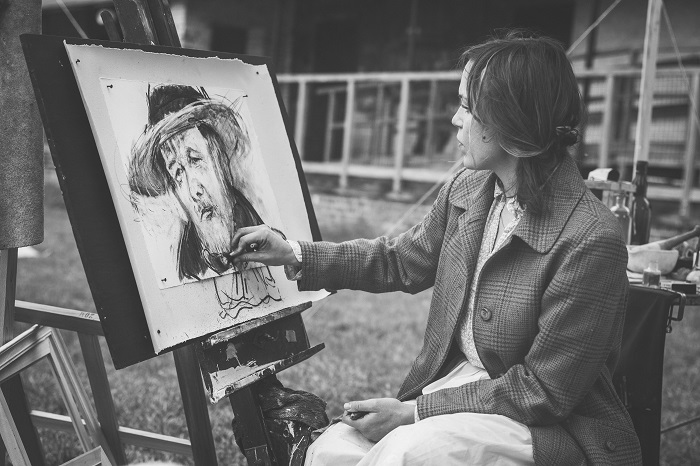 HOW TO AGE GRACEFULLY
Lose The Negativity. I've chosen this point because I believe that we don't give positivity enough weight when it comes to our health and well being. I often find myself surrounded by negative people and after spending a few hours with them, I'll be completely drained and exhausted. When I look in the mirror, I'll find that my eyes are dull and fine lines are more prominent. Don't believe me? Pretend that you are upset and go look at yourself in the mirror. Smile and do the same, see how much better you look? Now, imagine that you have been negative and annoyed for years, whether you like it or not it will be visible on your face. Your muscles will reflect everything.
Less Stress. Of course, it's not realistic for us to meditate all day and go live on beach somewhere (how awesome would that be), but trying to remove unnecessary stress, the kind we create for ourselves, goes a long way to helping us stay younger looking.
I find that going for a run or a walk goes helps to calm me down when my brain is going a million miles a minute.
As little as 15 minutes of easy meditation can lower your heart rate and help you calm down.
Even sitting down with a cup of green tea and focusing on deep breathing can help you de-stress.
Read more: HOW TO RELIEVE STRESS IN 15 MINUTES
Eat Healthy. This point should go without saying, but the better you eat the better your complexion. Not only that, but you'll also find that you are better able to manage your weight which should cause less stress and negativity. You'll also have less mood swings and more energy. Remember, ageing gracefully is just as much about your insides as it is about your appearance.
Read: HOW WHAT YOU EAT AFFECTS YOUR SKIN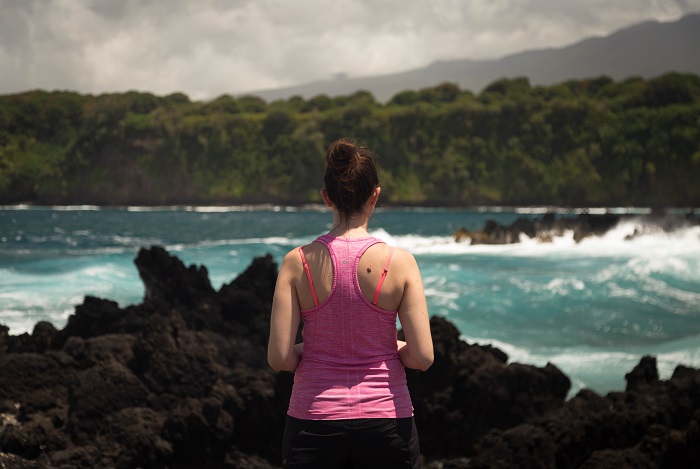 Move A Lot. It's a fact that exercise keeps you younger for longer. Let's leave major workouts to the side for a moment. Just getting up off your couch and taking a walk can be hugely beneficial to your health.
It's good for your heart
It's good for your bones
It's good for your muscles
It's good for your waistline
It keeps the doctor away
Read: BENEFITS OF WALKING
Wear Less Makeup. Wearing too much makeup will do exactly the opposite of what you want makeup to do and that's to enhance your best features. A heavy foundation will just enhance fine lines, as will concealer and powder.  The rule is to never hide behind your makeup.
Wear Your Makeup Wisely.  Take care to not forget about your hands as they will give your age away. No need to buy fancy products, simply apply some of your face cream on your hands morning and night.
Use a touch of blush to give you a healthy, youthful glow
Fill in your brows to highlight your eyes and give your face more depth
Use a bright lipstick for the illusion of a plumper fuller pout
Read: BEAUTY MISTAKES THAT MAKE YOU LOOK OLDER
Update Your Style. A huge part of staying young looking is dressing yourself to highlight all of your best assets. Whether you choose classic pieces or trendy ones, just make sure that you are having fun and not taking yourself too seriously. Above all, never ever wear something just because you feel that you "have to".
Pay attention to current lines, textures and overall styles. You can then take your classic pieces and give them a twist so that your look becomes contemporary chic instead of just dated.
Read: STYLE HABITS THAT MAKE YOU LOOK OLDER
IF YOU ENJOYED THIS ARTICLE PLEASE SHARE IT AND SIGN UP FOR REGULAR UPDATES

Caroline has worked with international designers in fashion retail and completed professional makeup courses when working in the beauty industry. Her love of writing, photography and film inspired her to work at the Canadian Film Center and then to earn a BFA in Screenwriting. In addition to her blog, Style On The Side, you can see her work in Huffington Post Canada and other international websites.