Summer hair care tips. Last week we talked about How To Prep Your Skin For Summer, but what about your hair? If you are anything like me then you'll find that every major season change you are forced to become re-acquainted with your hair all over again. So what do you do?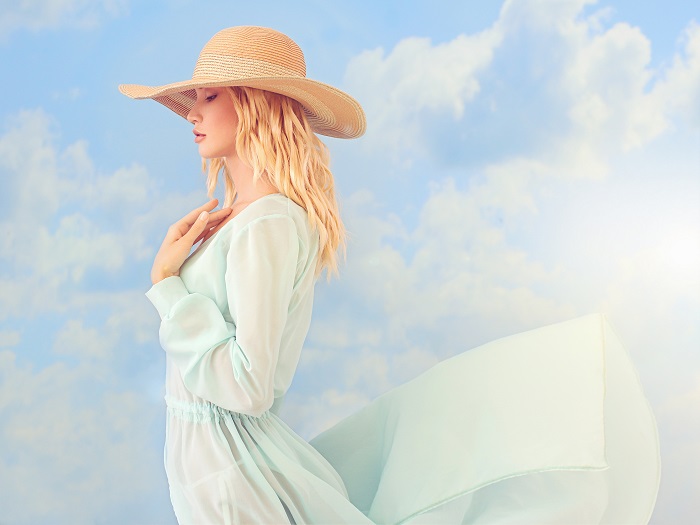 SUMMER HAIR CARE TIPS
Fine hair. I have fine hair (although there's lots and lots of it) and I know first hand that fine hair can easily get those annoying flyaways, as well as, get frizzy. They key to keeping fine hair under control is to use a moisturizing shampoo and conditioner and to keep the styling products to a minimum, otherwise they will weigh your hair down and make your strands into a greasy mess. When blow drying your hair, make sure to get to the roots to give it more volume. Since it's really all about taming that frizz and smoothing out the cuticle, make sure that you are drying your hair in one continuous movement, starting from the roots.
Thin hair. Thin hair can get limp and flat, especially in the hot summer months, so look for shampoos with the word "volume" on them. Also, layers are going to be your friend, as they will give you movement and lift otherwise limp locks. When blow drying, you can add a volume enhancer or a light texturizer and don't be afraid to flip your head upside down to really get some extra lift into your hair.
Curly/coarse hair. If you have curly hair then you probably already know that your cut is everything. A bad cut and you'll have an out of control mess on your head. Since your hair tends to be on the dry side, look for natural shampoos that are free of sulfates and try using a lightweight leave-in conditioner. The key to great curls is to keep them hydrated.
TIPS FOR EVERY HAIR TYPE
Get a trim. As we enter the summer months, it's a good idea to freshen up your locks by going in for a trim. It doesn't have to be anything drastic, just a refresher to get rid of any split or dry ends.
Use UV protection. Since it's natural to want to spend more time outdoors in the summer, make sure that you are protecting your hair from sun damage (think faded colour) by using products that contain UV protection.
Cover up when swimming. Chlorine and sea salt can dry out your hair not to mention wreck havoc on coloured strands. If you are going to be swimming put in a leave-in conditioner before taking a dip and when you are back on dry land make sure to rinse your hair immediately. If there is no shower around keep a spray bottle with some fresh water around.
Go natural. Skip the styling tools and go natural whenever you can. Opt for loose beach-y waves by tying your wet hair up in a loose bun the night before and then just running your fingers through it in the morning.
Switch to a summer shampoo. Not all shampoos are created equal and on that note, some are better for winter and other for warm weather. It's likely that you'll be washing your hair more frequently in the summer, so look for natural, lightweight shampoos.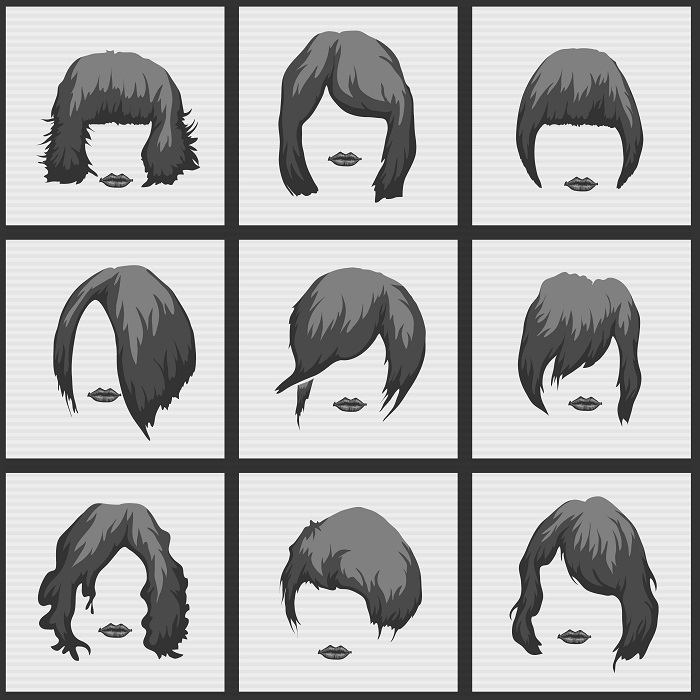 Not sure about which haircut would suit you best, the trick is to create contrasts, to give dimension and visual interest. Here are some tips for you:
Round Face. If you have short hair, try an asymmetrical bob as it will break up the roundness of your face. Or if you are feeling a little more daring, go for a choppy pixie cut. It will add height to your face and make your eyes the clear standout. The key to downplaying a round face is to keep your look sleek. If you have long hair, keep the layers long so that they don't give you extra volume. A smooth ponytail will show off your cheekbones and look gorgeous.
Oval Face. A long oval face begs for straight bangs, as it cuts the length of your face. Another great option are long beach-y waves because they add volume and width to your look. For those of you with short hair, try some side bangs as they will break up the length of your face. Or keep your hair shorter in the back to show off your neck and shoulders.
Square Face. For those with a square face, it's all about softening your jawline. A short bob that hugs and contours your face will look stunning. If you want a more casual look, how about trying a messy shag. Of if you cannot give up your long hair, opt for soft long waves as they will counter the angularity of your bone structure.
Heart Face. A beautiful heart begs for waves that frame the chin as they will fill out the narrowness of the chin, balancing it with a wider forehead. A center part will have your hair falling over the sides of your face, streamlining the width. A deep side part will bring the focus straight to your eyes.
Do you change your hair cut or colour for the summer?

For more don't forget to follow me on INSTAGRAM and BLOGLOVIN
IF YOU ENJOYED THIS ARTICLE PLEASE SHARE IT AND SIGN UP FOR REGULAR UPDATES

images courtesy of DollarPhotoClub


Caroline has worked with international designers in fashion retail and completed professional makeup courses when working in the beauty industry. Her love of writing, photography and film inspired her to work at the Canadian Film Center and then to earn a BFA in Screenwriting. In addition to her blog, Style On The Side, you can see her work in Huffington Post Canada and other international websites.