How to choose the perfect mascara. I think that mascara is probably my most used beauty product. It completes my face, even when I'm wearing minimal makeup, sets off my eyes and brings my look together. It took me a long time and many tubes, but when I finally found my ideal mascara it was love at first application and I haven't turned back or strayed since (that's probably the only product I can say that about). We spend so much time choosing our hair brushes and even our brow brushes (Read:Everything You Wanted To Know About Brows), but how much time do you spend looking for the perfect mascara wand?
So there are curved brushes, straight brushes, full brushes, comb-like brushes and let's not even get started about the actual formulas. How do you even know which goes with which? If you are still struggling to find your mascara then this is for you.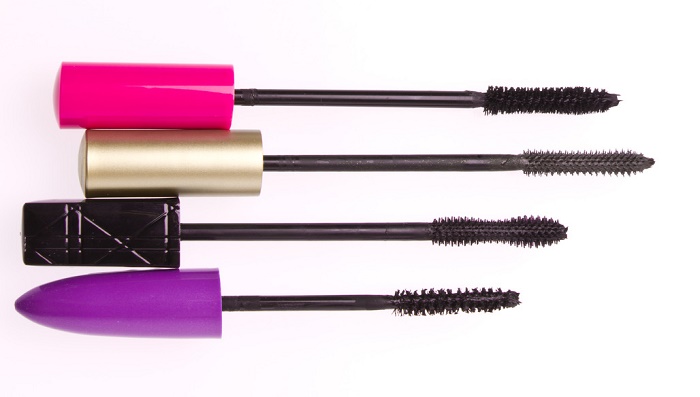 HOW TO CHOOSE THE PERFECT MASCARA
WHAT TYPE OF LASHES DO YOU HAVE?
Short lashes. Look for smaller brushes with thicker bristles that can really grab each lash. Opt for a bristle brush over a rubber one, as it will hold more product.
Sparse lashes. To give yourself more volume, your best bet will be a rounder style brush
Straight lashes. While you will still need to use an eyelash curler, look for an arched wand. Match the curve of the wand to your lids and apply your mascara from the top to get the best curl.
Long lashes. If you already have great lashes, look for a short bristled, comb-style brush that will lengthen them even more.
Uneven lashes. If you have uneven lashes that are broken due to wear and tear try using a spherical brush. Its uneven bristles will be able to reach all of your lashes.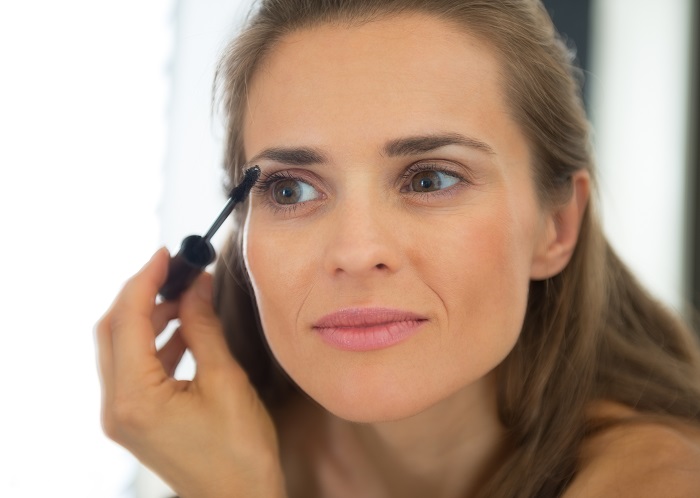 IF YOU WANT
A natural look. For a more natural look, opt for a classic shaped tube-like wand that's not too dense. Another option is to choose a rubber wand which holds less product. Application. Aim for a smooth, even application.
Defined lashes. For a very precise application and very defined lashes, look for a spiral brush as it will separate and show of your lashes while opening your eyes. Application. Make sure that you are sweeping your wand through your lashes without applying too much mascara.
Extra long lashes. Look for a brush that's finely bristled and looks similar to a comb. It will separate your lashes giving them that extra long look. Application. Avoid clumping by running the brush straight from the base of your lashes to the tips.
Full, thick lashes. If you want a lot of volume, choose a brush that's very dense. Application. When aiming for a full look, wiggle your brush as you sweep it through your lashes to ensure that you are covering them evenly but depositing most of the mascara at the base of your lases.
A lot of drama. If you are craving a lot of drama look for a sparsely but long bristled brush or one of those rubberized ones, as it will allow you to coat each individual lash. Application. Run your wand slowly through your lashes so that you can carefully sculpt them as you go.
ADDITIONAL TIPS
Apply the majority of your mascara to the base of your lashes since putting too much on the tips will weigh them down.
A curling mascara probably won't be quite enough, so make sure that you are still using an eyelash curler for your desired effect.
Don't be afraid of applying colour to your bottom lashes. Consider using a small wand designed specifically for them, so that they don't become too heavy.
For long and super thick lashes, look for a double helix/hourglass wand shape.
For thick lashes, first curl your lashes then apply a light coat of mascara and wait for it to dry before repeating another application.
The mascara formula matters just as much as the type of wand, so pay attention to what you are using.
When you are choosing your next mascara, first decide what look you are after and what type of lashes you have. This will help you weed through the hundreds of different mascara formulations that are in your local department and drug stores so that you can choose the one that's perfect for you. If all else fails and you aren't quite getting the desired effect, don't be afraid to mix and match mascaras. The best part is that you can't go wrong, so have fun with it!
What's your favourite mascara?
Continue the conversation on INSTAGRAM and BLOGLOVIN
Get your next mascara now!

IF YOU ENJOYED THIS ARTICLE PLEASE SHARE IT AND SIGN UP FOR REGULAR UPDATES