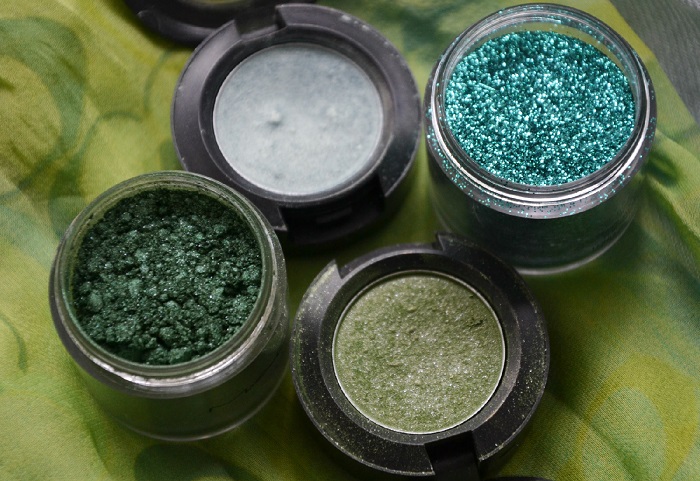 How to wear green eyeshadow. Just as with accessories and clothing, green eyeshadow is fresh and vibrant and perfect for any season. Although I stick with neutrals much of the time, every now and then I like to add a pop of colour to my lids. Green is one of those colours which can look stunning on anyone, providing that you choose the shade which best compliments your complexion and eye colour. There are some basic rules to use as a guide. For those of us with pale skin, a lighter colour generally works best and those with darker skin tones should be reaching for deeper shades. The secret to achieving a true tint on your lids, is to prep them with a primer. I'm partial to Urban Decay's Eyeshadow Primer Potion, but there are many wonderful product on the market right now.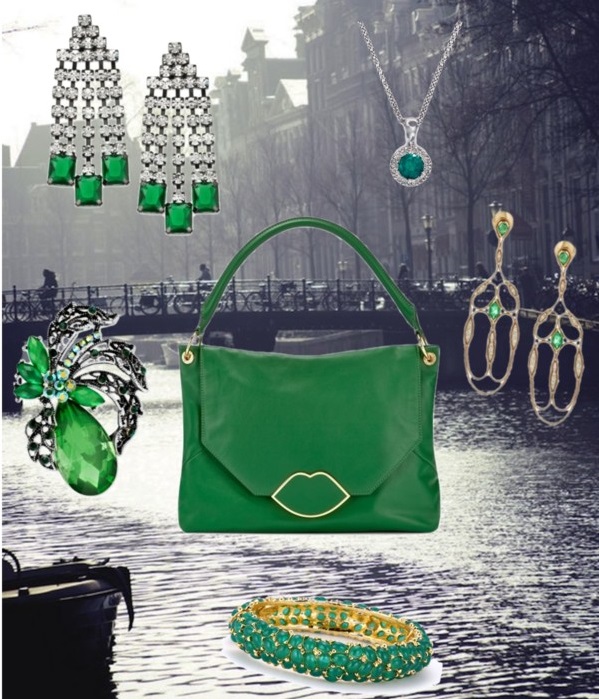 How to wear green eyeshadow
For those with blue eyes, look for a deep hunter green, as it will contrast beautifully with the blue and will really make your eyes pop. For day, use brown mascara as it will compliment the green. For night, reach for a black mascara and don't be afraid to add a little bit of shimmer to your lids. I like to add the shimmer in a thin line, just above my liner, as it maximizes the look.
For those with green eyes, yes, you can opt for a green shadow. I know there is a "rule" that you should never match your shadow to your eye colour, and my response is: don't. In the end it's all about the contrast, and there are so many hues of green to choose from that you can always play up your eyes. If you have light green or almost gray eyes, then  reach for a dark green that's in the olive family. If, however, your eyes are darker, then look for a jewel tone such as jade.
For those with brown eyes, an emerald green or any blue-green tone can be stunning. Just remember that yellow-greens will play up hazel and blue-greens will enhance the warm orange based tones. For night, try a sharp, black cats-eye to add a dramatic flair to your look.
Green is a sophisticated and dramatic colour that will get you noticed in a crowd. It's not an eye shadow we see everyday, but it's certainly a beautiful one. Some tips to remember are to stick with matte for day and then have fun with the shimmer at night. Also, feel free to play with your makeup. Instead of a traditional liner, which I love, try a contrasting one in green. By layering different shades, you will add depth to your eyes and who doesn't want to add a little bit of mystery to their gaze? Most of all, keep the rest of your makeup simple and let your eyes do the talking for you.
Will you be rocking some green eyeshadow this summer?

Here are some wonderful choices for how to wear green eyeshadow



*For more on how to wear green eyeshadow follow me on instagram and twitter*