Your guide to makeup brushes. I love a beautiful makeup brush as much as the next person, even though I do use my fingers to apply makeup some of the time (read more about brushes vs fingers here). I have a beautiful kabuki brush (which mainly just looks great on my makeup counter) and a slanted one that I actually use for my eye shadow and yet another one that I love for blush. I admit there are a number of other brushes in my kit that I never really pick up. Quite often, I have friends who ask me about brushes and what they are used for, so I thought I'd find a great guide we can all use.
YOUR GUIDE TO MAKEUP BRUSHES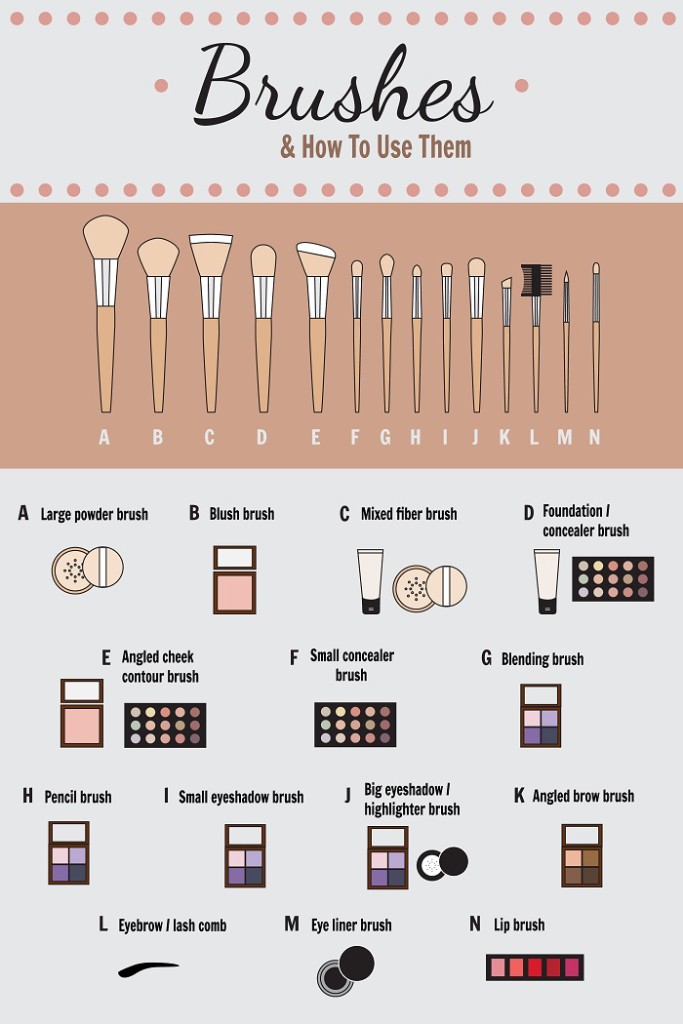 Now chances are that you don't really need all of these brushes. It may be tempting to purchase  a brush set (they really do look beautiful) because it seems to be a better deal, but if you are only using a few of the brushes, is it really worth it? It's more likely that investing in a few higher end brushes a la carte (aka you'll actually get some use out of them) is probably the wiser option.
What is your favourite brush?
For more don't forget to follow me on INSTAGRAM and PINTEREST
IF YOU ENJOYED THIS ARTICLE PLEASE SHARE IT AND SIGN UP FOR REGULAR UPDATES


image of brushes courtesy of DollarPhotoClub



Caroline has worked with international designers in fashion retail and completed professional makeup courses when working in the beauty industry. Her love of writing, photography and film inspired her to work at the Canadian Film Center and then to earn a BFA in Screenwriting. In addition to her blog, Style On The Side, you can see her work in Huffington Post Canada and other international websites.