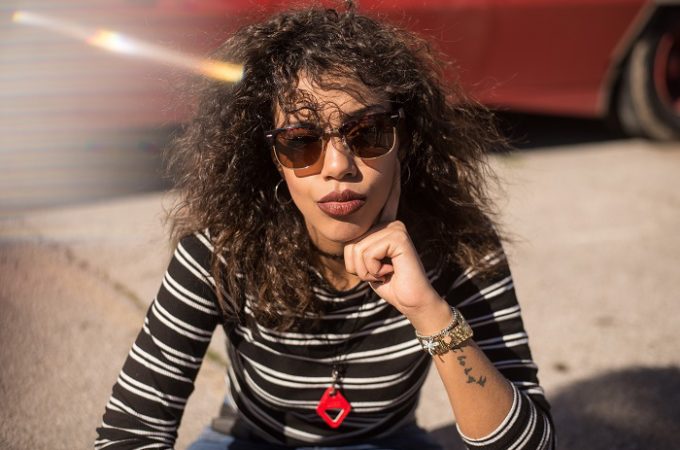 From Long Hair To A Short Cut
From Long Hair To A Short Cut
From long hair to a short cut. As I'm writing my book, some fun, long forgotten stories are coming to light. I'm somewhat adventurous when it comes to my hair. I say somewhat because you'll never see me shave my head and you'll never see some very avant-garde haircut on my head, but I'm up for dying it pretty much any colour and I won't hesitate to let the stylist do what they think will be best.
The way I see it is that hair will always grow back and you can have fun while it does. Each inch that it grows is an opportunity for you to try something new. The only time in my life that my hair did nothing for me was when it was super long and uniform length. It was so heavy that I was forced to wear it back all the time and there was no style to it. That's all well and good when you are in your teens and maybe early twenties, but any age after that, your hair should be a reflection of you, of your personality and your style.
One day I decided that my waist length hair had to go and I made an appointment at a higher end chain salon in Yorkville. Much to my surprise, the stylist refused to cut my hair. His words, "It's so long and thick and I don't want you to regret it after. Sorry, I just can't cut it". I had asked for it to be shoulder length. I convinced him to cut as much as he was comfortable with, paid and walked, very annoyed, down the street to the next salon. I had to go to one more after that before my hair was finally the length I wanted it to be.
To give you an idea as to how thick my hair was, I decided to go in for a perm and it didn't even last the day.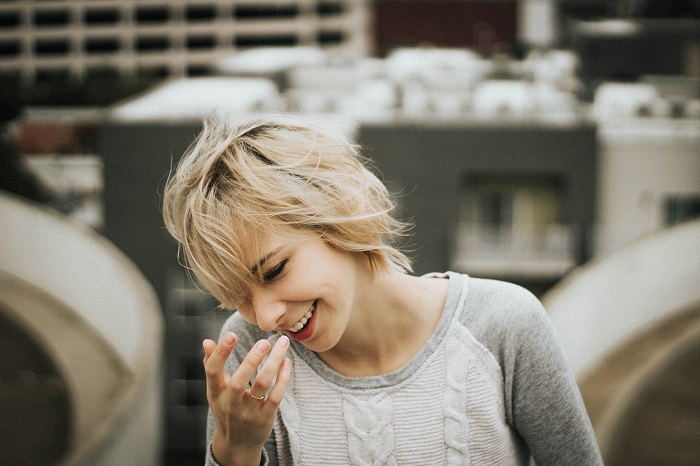 Since I needed to find a proper hair stylist who was willing to work with me, my friend took me to see her guy. Angst salon is located on the rough side of Queen Street East in Toronto. The area is a little sketchy, but the salon is fabulous and non-pretentious. Marco welcomed me right away and started cutting my hair. I have to admit, I hated the cut. I thought I had a mushroom on my head. I didn't say anything, but was silently panicking inside. Then, suddenly, a stunning African American women came flying over to my chair, embraced Marco and said, "that's the cut I want! It's beautiful!". He laughed, told her it was impossible with her hair and she left. He told us that she was the editor of Flare Magazine and suddenly my cut looked a whole lot better in my eyes. After that I trusted him implicitly and years later, after I had moved away, I still came to see him whenever I flew into town.
My longest lasting stylist (and I only left him because I moved to a different continent), I found by complete accident. I was bored and walked down the street to the nearest salon. He was hanging out and agreed to cut my hair. We got along perfectly and when he dyed my hair black with a pink dipped bottom, I totally fell in love with it.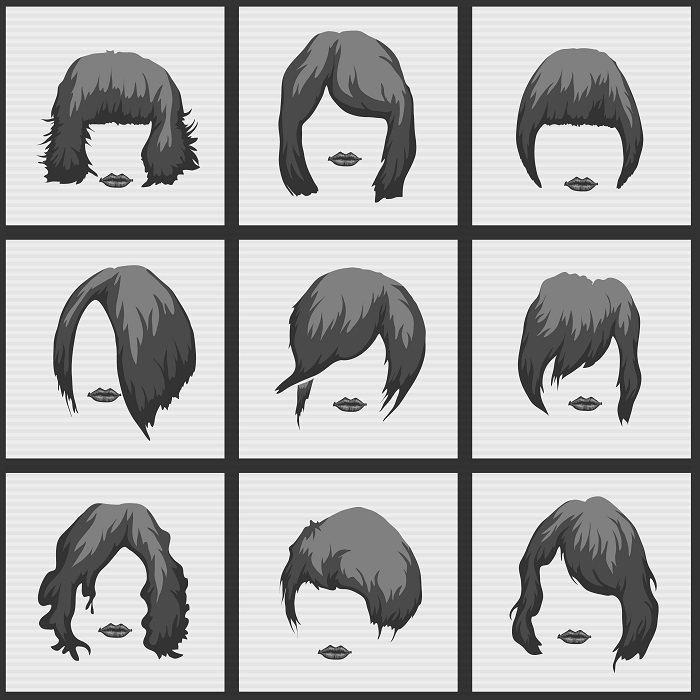 FROM LONG HAIR TO A SHORT CUT
I'm all for trusting your stylist, but it's also a good idea to know what styles will complement your face shape. This will give you the confidence to speak your mind and it will give you the confidence to love your new cut.
BEST HAIRCUTS FOR YOUR FACE SHAPE
Round Face. If you have short hair, try an asymmetrical bob and it will break up the roundness of your face. Or if you are feeling a little more daring, go for a choppy pixie cut. It will add height to your face and make your eyes the clear standout. The key to downplaying a round face is to keep your look sleek. If you have long hair, keep the layers long so that they don't give you extra volume. A smooth ponytail will show off your cheekbones and look gorgeous.
Oval Face. A long oval face begs for straight bangs, as it cuts the length of your face. Another great option are long beach-y waves because they add volume and width to your look. For those of you with short hair, try some side bangs as they will break up the length of your face. Or keep your hair shorter in the back to show off your neck and shoulders.
Square Face. For those with a square face, it's all about softening your jawline. A short bob that hugs and contours your face will look stunning. If you want a more casual look, how about trying a messy shag? Or if you cannot give up your long hair, opt for soft, long waves as they will counter the angularity of your bone structure.
Heart Face. A beautiful heart begs for waves that frame the chin as they will fill out the narrowness of the chin, balancing it with a wider forehead. A center part will have your hair falling over the sides of your face, streamlining the width. A deep side part will bring the focus straight to your eyes.
IF YOU ENJOYED THIS ARTICLE P LEASE SHARE IT AND SIGN UP FOR REGULAR UPDATES


*image of face shapes courtesy of DollarPhotoClub all others courtesy of Unsplash.com


Caroline has worked with international designers in fashion retail and completed professional makeup courses when working in the beauty industry. Her love of writing, photography and film inspired her to work at the Canadian Film Center and then to earn a BFA in Screenwriting. In addition to her blog, Style On The Side, you can see her work in Huffington Post Canada and other international websites.
Recommended