How to wear red lipstick in the summer. A few days ago I bought a new lip balm. Yes, I couldn't resist it and I promise that I'm not staring at 2 other ones as I write this. It seems as if every season (or, ahem, a few times a season) I need to buy a new lipstick or balm. I just can't help myself. Spring and summer are made for nudes, pinks or even just a swipe of an ultra moisturizer. In the fall and winter months, I like to play with reds, berries and rich plums. This year, however, I feel like bucking the trend and experimenting with opposites. Why shouldn't I wear a red or berry lipstick in the summer? Who says that I can't look fabulous with a more intense colour even when it's sweltering outside.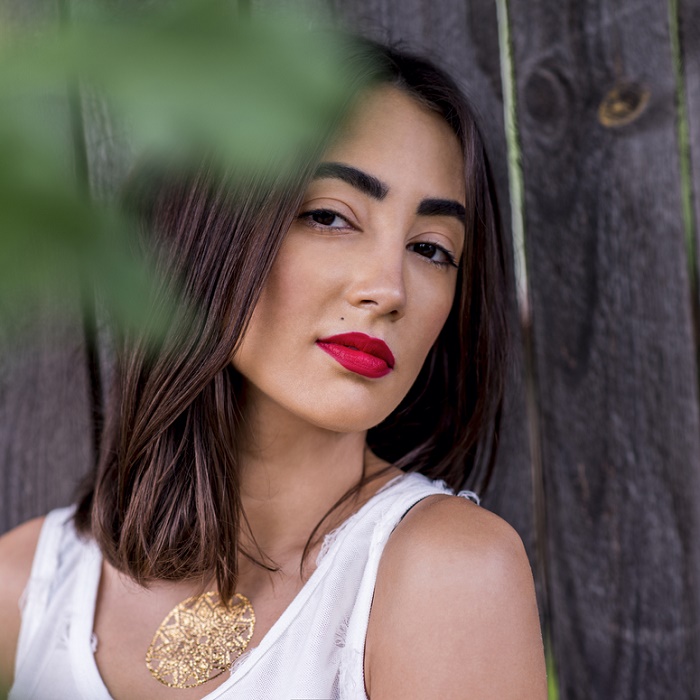 HOW TO WEAR RED LIPSTICK IN THE SUMMER
With beachy waves. Red lipstick can look very formal and intense, so the perfect way to oppose that is to pair it with a very casual hairstyle. Any deconstructed style will do. I-woke-up-this-way hair, or even an undone, messy bun, will be the ideal contrast for a perfect red lip.
Choose a pinky-red. Pinks are always appropriate in the summer months, so look for a red that errs on the side of pink. It will tone down red's formality, but still give you the desired effect.
With dewy skin. Opposites attract and that doesn't change when we are pairing a matte red lipstick with dewy summer fresh skin.  How To Let Your Natural Beauty Shine Through, will show you how to have the perfect complexion to pair with your red lips.
Stain or liner. If all else fails and you just can't step that far outside of your comfort zone, a stain or even just a liner is a great option. They won't be as intense as a lipstick but will still give you the desired effect. Better yet, apply it with your finger and smudge the colour around a bit so that the look isn't too precise.
Find your shade. Forget everything you ever read about how to find the perfect shade. This summer, I'm saying that you should side step that advice and I'm going to say that you should find a colour that makes you happy and more importantly, one that gives you confidence. Don't be afraid to make an afternoon of it and try on a million different shades, as well as brands, because just like snowflakes, no two reds are alike.

I don't believe that red lips are only for red carpets or evenings out. I firmly believe that they look fabulous during the day and sometimes even better than at night. It's all because they are unexpected and ultra feminine with an edgy bent. No matter how much I read about it being okay, I still feel like many women need permission to wear red lipstick during the day. Well, I'm here to do just that. If you've always wanted to try red, just try it. Bring a friend, make an afternoon of it and find your shade!
Which red lipstick is your favourite?
Continue the conversation on INSTAGRAM and BLOGLOVIN
IF YOU ENJOYED THIS ARTICLE PLEASE SHARE IT AND SIGN UP FOR REGULAR UPDATES

images courtesy of photodune.net