How to look your best for the holidays. It's already December 5th, can someone tell me when that happened? I think we can officially say that the holiday season is upon us and that means that there will be holiday parties, family dinners and more evenings out with colleagues or friends. No matter if you like to dress up or prefer a more casual look, I think it's safe to say that everyone wants to look their best. I know how exhausting that can be though, especially when you haven't had enough sleep and the stress of the season starts mounting.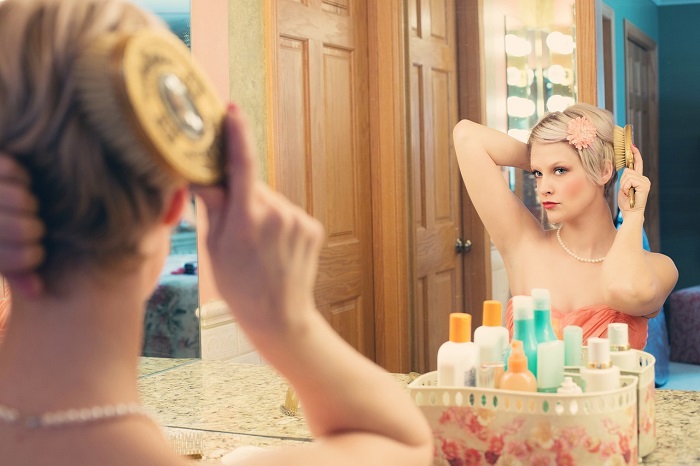 HOW TO LOOK YOUR BEST FOR THE HOLIDAYS
HYDRATION
(This is going to be your first line of defense)
MORNING
Water. Every morning from now on, you will start your day with a big glass of water (and a lemon slice if you have one), no excuses. Give it a week and you'll see that you have more energy and that your complexion looks smoother, with fine lines becoming less apparent.
Daytime. You will stay hydrated throughout the day, drinking a glass of water every couple of hours. While your moisturizer is doing its work topically, water is moisturizing your skin from the inside out.
Evening. Every evening, the last thing before going to bed you will enjoy a big glass of water. No excuses.
Reasons for drinking water
Keeps your body fluids balanced
Keeps you energized
Keeps headaches at bay
Keeps your skin looking beautiful
Keeps your weight in check (may help you loose weight too)
Read more here: TOP REASONS FOR DRINKING WATER

MOISTURIZE
(This goes hand in hand with hydration)
Morning. For an extra dose of hydration use a serum and a facial oil.  Not sure which oil is best for you? Read: HOW TO USE FACIAL OIL
Evening.  Nighttime is the ideal time to undo some of the damage that you did to your skin during the day. Start with a serum that deals with your skincare needs and follow up with an ultra hydrating moisturizer (look for ingredients like: hyaluronicacid, glycolic acid and peptides).  Once a week, treat yourself to a hydrating overnight mask for an extra nourishing treatment. Also, if your room is dry, keep a humidifier in your room.
Lips. While we are at it, don't forget to use a gentle lip exfoliator twice a week to help keep them plump and lipstick ready.
Hair. I imagine that you'll probably get your hair done once or twice during the holiday season for the really important parties. For the in between days, reach for a dry shampoo the night before, that is. First, apply it at the roots and then don't touch your head for a few minutes. After it has had time to settle, give yourself a thorough scalp massage and go to bed. In the morning you will wake up and be ready to go.

For more read: HOW TO WAKE UP LOOKING FABULOUS

MAKEUP
(Unless you are going to a black tie event, keep your makeup natural but with an upgrade. Let your natural beauty shine through)
Complexion. You will always want to start with a flawless complexion and that means choosing the right foundation and concealer for your skin. Take note of any flaws you are looking to camouflage (dark circles, uneven skin tone, breakouts) and pick the right shades for you. To find out how, read: BEST MAKEUP FOR AN EVEN COMPLEXION
Eyes. A touch of shine will hide a multitude of sins. You don't need a lot, just enough to pick up the sparkle in your eyes. If your eyes are looking dull, simply apply a nude coloured liner to the water rim of your lower lid to make your eyes look instantly awake. Don't forget to add a touch of highlighter to your bow bone and an extra coat of mascara before you walk out the door.
Lips. Even if it's out of your comfort zone, go for a bright lip, this is the time of year when everyone can get away with it no questions asked.  Instead of applying it straight from the tube, dab it on with your fingers for that just bitten look. Hint, a blue based lipstick will instantly make your teeth look whiter.
Cheeks. This is not the time to forgo blush. Opt for a bright pink to add a natural looking youthful flush to your complexion. You can also define your cheekbones by swiping highlighter on the top of your cheek bones.
Body. Although pale is beautiful, this time of the year, it's easy to look pasty which is never attractive. While self tanners take time, a touch of shimmer added to your moisturizer takes mere seconds to give your whole body a healthy, all over shimmery glow.
Lastly, watch what you eat as much as possible. There is definitely a time to indulge and you never want to deprive yourself, especially if you will start to obsess (which will inevitably lead to overeating). Have that extra piece of chocolate and don't feel guilty about it, but the rest of the time fill yourself up with as much fresh food as possible. You can never go wrong with a plate full of crispy vegetables. Read: HOW TO STAY HEALTHY FOR THE HOLIDAYS
IF YOU ENJOYED THIS ARTICLE PLEASE SHARE IT AND SIGN UP FOR REGULAR UPDATES