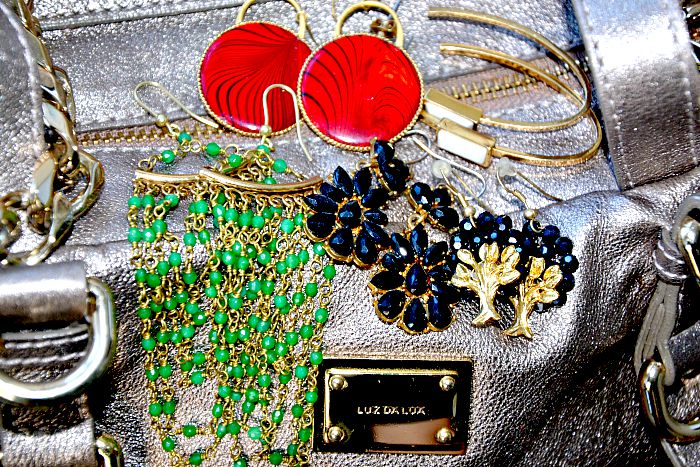 How to look awake without makeup. There's nothing worse than dragging yourself to the mirror every morning only to see the same tired looking, half asleep face. We already talked about getting rid of dark under eye circles , but sometimes that's not enough. Looking tired and dark circles don't always go hand in hand.  Now, of course, applying the right makeup is a skill we should all hone, but there are other ways to give yourself that "back from vacation" glow.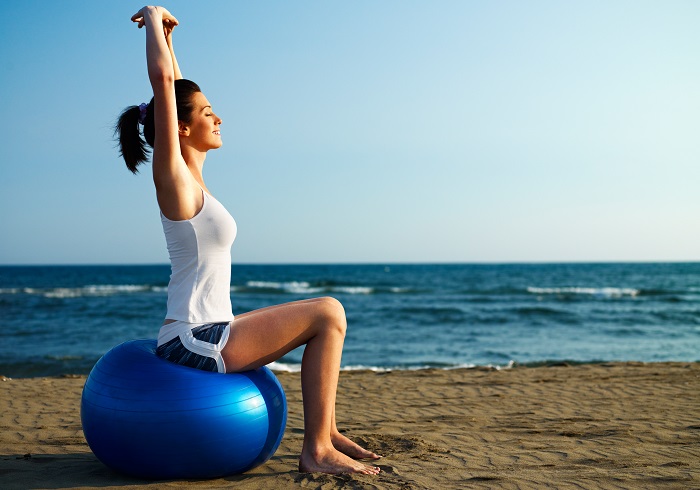 HOW TO LOOK AWAKE WITHOUT MAKEUP
Break a sweat. This might be painful for some, but there's really nothing like breaking a sweat to give you naturally pink cheeks and a healthy glow. You don't need to do a major workout, but a great morning wake-up stretching routine with a series of push-ups, squats and sit ups should do the trick.
Cold water & compresses. Admittedly, I am a fan of long warm showers, but there are many who swear by a quick blast of cold water first thing in the morning. If this isn't for you then you can simply take a cold wash cloth and apply it just to your face for a few seconds. I might even spritz my face with water throughout the day. For a more luxurious treatment I like using rose water.
Wear colour. Although many of us can't imagine not wearing black, it is a colour that can make us look even more pale or washed out. On days when you are looking particularly tired, opt for a coloured top or scarf. Look for a shade that's complimentary to your skin tone and one that will bring out the sparkle in your eyes. Jewel tones are best for those with cool undertones, while cozy intense hues will awaken a warm complexion.
Add accessories. Just like a beautifully vibrant scarf, a pair of earrings will bounce light onto your face. I have a pair of very inexpensive pink drops that are so eye-catching no one notices that I'm particularly tired on any given day. They seem to cast a veil of "I've just been on vacation and look how rested I am" on my face.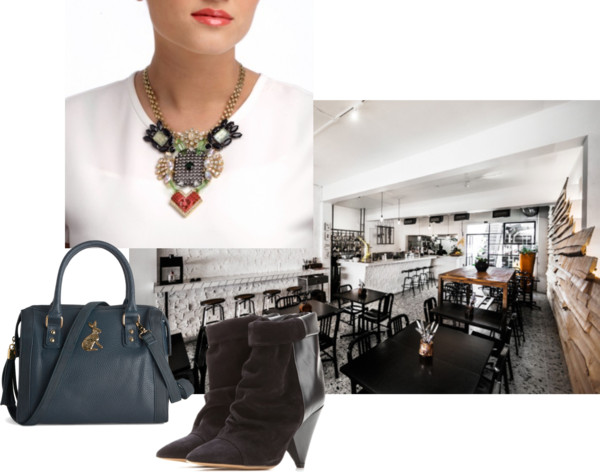 With crazy work weeks and not enough time in any given day, it's no wonder that we are always trying to find new ways to look refreshed. Although taking a few weeks off is probably the best way to recharge your batteries, try these tips for a new you.
What are your tips for looking more awake?
For more don't forget to follow me on INSTAGRAM and PINTEREST
IF YOU LIKED THIS ARTICLE PLEASE SHARE IT AND SIGN UP FOR REGULAR UPDATES


feature image and image of girl on ball courtesy of DollarPhotoClub


Caroline has worked with international designers in fashion retail and completed professional makeup courses when working in the beauty industry. Her love of writing, photography and film inspired her to work at the Canadian Film Center and then to earn a BFA in Screenwriting. In addition to her blog, Style On The Side, you can see her work in Huffington Post Canada and other international websites.