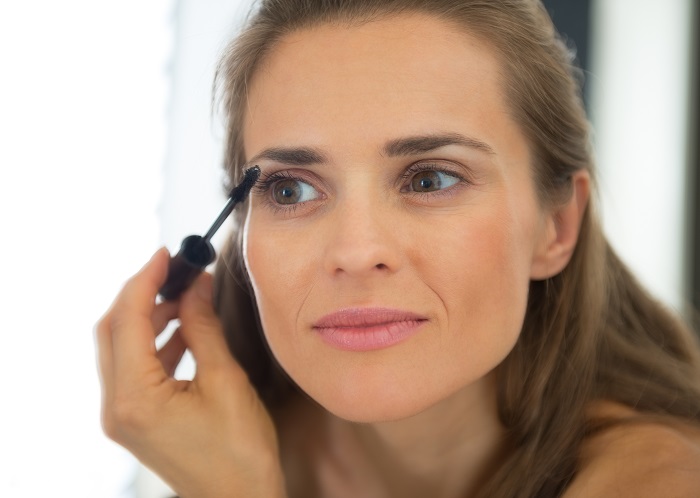 How to look great in photos. Coming from someone who has two passports, a driver's license, an international driver's license (which you can smile for, thank goodness) and too many friends who love to take photos, I never know when I might not appear somewhere. Not to mention now that a passport is good for like 10 years, I really want to look the best that I can on any given photograph. Now, of course, if you post selfies on a regular basis then you probably have full makeup routine, but for the rest of us, there are a couple of tricks that you can do to prep for those awful photos no one really likes to take.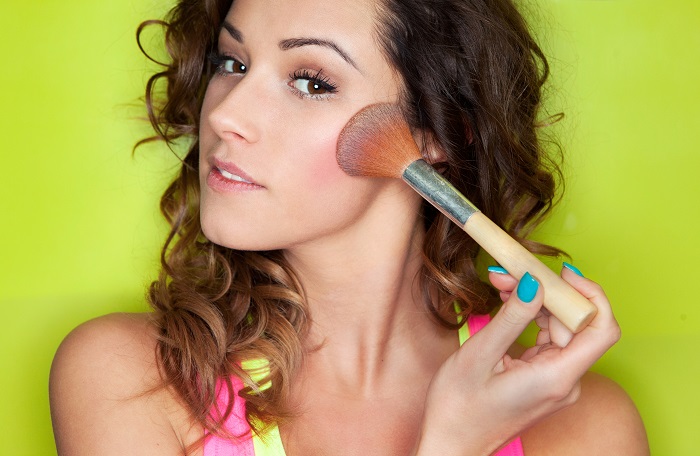 HOW TO LOOK GREAT IN PHOTOS
Use eye drops. When you know that you will be getting your photos taken, apply some eye drops in the morning. You don't want any redness and the clearer your eyes, the brighter your face will look. You can also line the inside of your lash line with a nude liner for a similar effect.
Moisturize. Today is not the day to skimp on moisturizer because every little dry spot will be magnified. So make sure to apply a little extra moisturizer and really let it sink in.
Use primer. Even if you don't use primer on a regular basis this might be a great day to use a little just to camouflage any skin imperfections and give your complexion a smooth finish.
Makeup. When it comes to make up, you should always ensure that your foundation matches your skin tone and especially, for the purpose of photos. One that's too light will wash out your face and remember that you are most likely posing in front of an all white background. As for concealer, keep that to a minimum and apply sparingly after blending, blending, blending. For everyday life, highlighter is a great idea, but in photos it can make your complexion look too shiny, so a little in the corners of your eyes or tops of your cheekbones is more than enough. The key is to create your own lighting effect because realistically, you won't be in professional studio with real lighting.
Add colour. Nothing overly dramatic unless you are a makeup pro, but enough colour to bring out your eyes, cheeks and lips. A neutral eye colour and an extra coat of mascara will give your eyes just enough depth. Add just enough blush for a healthy glow (find The Best Blush For Your Skin Tone here) and reach for a red hued lipstick. You definitely want a colour on your lips and especially one that will pop.
Smile without smiling. This could possibly be the trickiest tip of all, but it's not impossible. Since many governments have now eliminated the option of smiling in our photos, it's super easy to look half-dead or worse. So go stand in front of a mirror and think of something that makes you happy. You'll see how quickly you get a little twinkle in your eyes. Now look at the corners of your mouth, chances are that they turn down naturally. Try to turn them up a tiny bit. It's almost imperceptible and no one will accuse you of smiling, but you'll just have a pleasant, relaxed look on your face.
What are some of your tips to look great in official photos?
For more don't forget to follow me on INSTAGRAM and BLOGLOVIN
IF YOU ENJOYED THIS ARTICLE PLEASE SHARE IT AND SIGN UP FOR REGULAR UPDATES

images courtesy of DollarPhotoClub


Caroline has worked with international designers in fashion retail and completed professional makeup courses when working in the beauty industry. Her love of writing, photography and film inspired her to work at the Canadian Film Center and then to earn a BFA in Screenwriting. In addition to her blog, Style On The Side, you can see her work in Huffington Post Canada and other international websites.