I've been using Benefit's They're Real Push-Up Liner for several weeks now and I am hooked! I admit that I'm not the greatest at applying liner and therefore, I have a huge affinity for everyone who can create a killer cats-eye.  While I love the drama for evening, I like a nice clean line for day which I've been able to master quite successfully.   The only problem I keep having is that by the end of the day, the liner has faded and smudged onto my lids.
Yes, I've tried setting my liner with an eyeshadow. Then I've set it with powder and reapplied the liner again, (just like you would a lipstick) but in the end, it never stays quite the way I want it to.  I've also tried primers and while many work, I'll be honest that I'm not crazy about layering too many products on my eye lids. It creates a heavy feeling that I am not comfortable with, but Benefit's Push-Up Liner has changed everything.  The gel sets in a few seconds and stays. It's as simple as that.
I've always used a pen liner or a smudgeable khol liner, which I still like, but the angled applicator of this liner is exceptional. It hugs my lash line and never fails to provide a clean slim outline. If I want a more intense look, then I simply trace my eye again. It's so easy that, I believe, I could apply it in my sleep.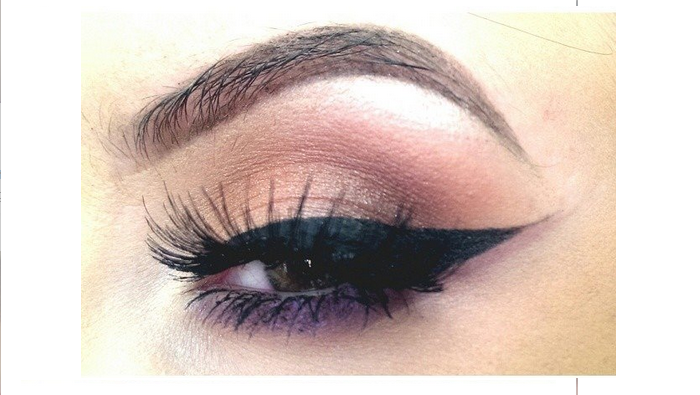 Tips. When using this liner, it's best to clean the tip after each application, so that fresh product comes out. Also, apply sparingly. A little goes a long way and one or two clicks  is all that it takes. Then, before doing a continuous line, I dab it along my lash line in order to distribute the product evenly and in no time, voila! A perfectly lined eye.
What is your favourite eye liner?
*For more beauty Sunday Push Up Liner Review follow me on instagram and pinterest*



*Eye images courtesy of Sephora*