Is our obsession with looking younger actually making us look older?  I spent the last few days looking at teenagers posing in high fashion magazines and I started to feel really old.  Then again, when I start really paying attention to many (not all) Hollywood stars, I feel like they look kind of plastic and weird. Now, it's very common knowledge that the use of fillers and plastic surgery is rampant in the entertainment industry, but is a lot of it making them/us look older?
I'm actually not against using some, we'll call them enhancers, to smooth out the wrinkles that I'm starting to see on my face, but I suppose I am asking the age old question: what is wrong with natural beauty? Why can't we be happy with ageing naturally and just trying to look our best every day?
Then I went out on the streets and started paying closer attention to the "real" (not posed, airbrushed or expertly made up) women and realized that many of them look really good.
When I think back to my mom and my grandmother, they always took great care of themselves. My mother taught me about using high quality skincare products. In fact, when I was about 13 and started my first battle with acne, she took me to the store and helped me put together a comprehensive skincare routine. My sister has the most fabulous freckles that make an appearance every summer that I'm totally jealous of.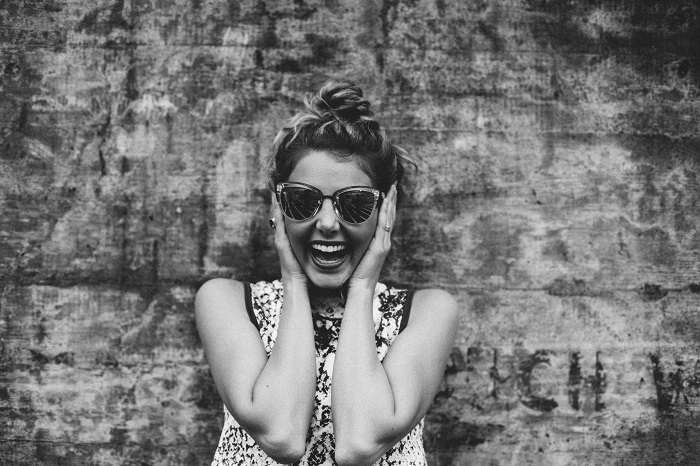 WHAT IS WRONG WITH NATURAL BEAUTY
"And the beauty of a woman, with passing years only grows!"
― Audrey Hepburn
IT'S NEVER TOO LATE TO START
The good news is that it's never too late to start taking care of your skin and there are lots of things you can do to always look your best.
FIRST STEPS
Cleanse & Exfoliate. Our skin sheds its dead skin cells and when they aren't removed, they build up and can clog your pores, exacerbate or even cause acne, make your skin look dull and tired and increase the visibility of wrinkles.
Tone. After you've cleaned your face, a toner will nourish your skin while replenishing and hydrating it with antioxidants and other vital ingredients to its health.
Serum. A serum has smaller molecules which can penetrate deep into all three layers of your skin: the epidermis, the dermis and finally the hypodermis (deep subcutaneous tissue).
Moisturize. As you age, your skin naturally loses moisture, so look for one specifically designed for ageing skin.
Sun Protection. Your number one defense against ageing will be sun care and that should be enough to make you want to wear it every day.
Masks. Masks are like the cherry on top of your regular skincare routine. The right mask is an additional luxurious treatment for whatever skin issues you might be experiencing.
THE RULES
It's so easy to get caught up in all the product hype out there. I absolutely want to try everything new, but I'm also very conscious of the ingredients that are going on my skin.
Know your skin type
Understand the ingredients
Don't believe the hype
Be consistent
Give it time
Read the full article: HOW DO I KNOW IF MY SKINCARE IS WORKING
In addition, being conscious of what goes into your body will go a long way in how your skin appears. I know that if I overindulge in some wine or sweets, I can be sure that my skin will tell me loud and clear the next day. It's important to know what you need to stock up on.
Water
Omega 3 fatty acids
Zinc
Vitamin A
Vitamin C
Vitamin E
Read the full article: HOW WHAT YOU EAT AFFECTS YOUR SKIN
I think that until we begin taking care of our skin and making it look its best in its natural state, there really is no point in using any enhancements because you'll only be masking years of neglect and it will show through.
IF YOU ENJOYED THIS ARTICLE PLEASE SHARE IT AND SIGN UP FOR REGULAR UPDATES


Caroline has worked with international designers in fashion retail and completed professional makeup courses when working in the beauty industry. Her love of writing, photography and film inspired her to work at the Canadian Film Center and then to earn a BFA in Screenwriting. In addition to her blog, Style On The Side, you can see her work in Huffington Post Canada and other international websites.