Fall makeup guide. The weather has been steadily getting colder and I've found myself reaching for cozy sweaters more often. All of this also makes me want to reach for new makeup. As if we really need an excuse for new makeup, but there are some good reasons for updating it at the start of a new season.
Funny story for everyone. Like many of you, I read magazines, check out websites and generally try to stay up on the trends and when I was looking up the latest ones for fall makeup 2016, I noticed that pretty much every single thing you could do with makeup was "hot". Sure, there were some new directions like wearing a ton of glitter (I dare you to wear that to work on Monday), or drawing graphic lines around your eyes (again, please show up at the office looking like that and send me a photo). What seems to hold true every fall is that taking your summer makeup and making it cozier and more intense will always work.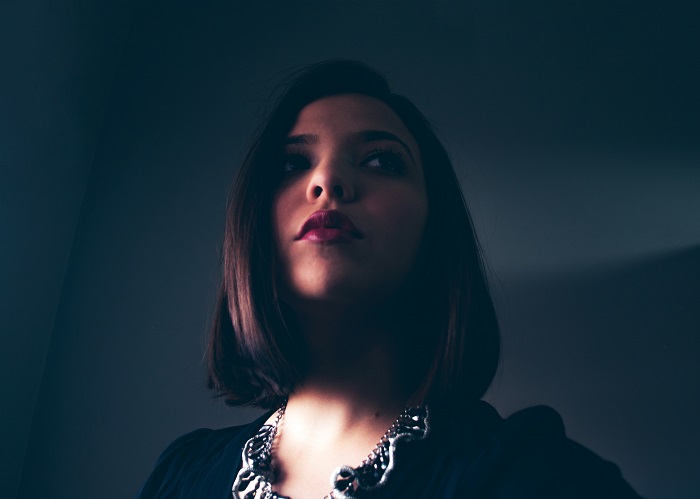 FALL MAKEUP GUIDE
LIPS
Intense colours. Deep plums and browns are always a popular choice for fall and with good reason. The weather is getting colder, we've been reaching for lighter and brighter shades for months now and as the heaviness of shorter days draws nearer, it's somehow fitting to opt for a bolder lip. Plus, who doesn't love buying new lipsticks. Read: How To Wear Plum Lipstick
Preparation. There are a few things to remember when updating your lipstick. First, it's time to pull out the lip scrub and make sure that your lips are ready to show off a dark colour. Read: How To Prep Lips For Lipstick

CHEEKS
Pink cheeks. The carefree, easygoing summer look is best translated by focusing just on your cheeks. Keep your eyes and lips natural and add a little (we're not going for an over the top look) extra blush, but keeping it in the same shade as it would be if you spent some time outdoors.
Matte bronzer. Another option is to reach for bronzer. Rather than opting for a lot of shine, a matte finish will be ideal for contouring and will give you the much sought after sun kissed glow we love in the summer.

EYES
Black Liner. I really like how my eyes look when I line them with a black liner, but because I have pale skin I find that it's very easy for me to look goth. To balance that out, I might use a very pale, peachy tone on my cheeks and lips which warms up my skin tone. This way, I have the intensity I want without looking like a vampire. If black feels too intense, which it might for day, then teal, navy or grey will be great options and as a bonus they are less obvious than black.
Stained look. Instead of wearing a smokey eye, try taking a plum or navy shadow and smudging it across your lash line.

FACE
While summer is all about a dewey fresh look, fall is more about soft romantic and velvety skin. A fully matte look can be harsh, but a demi-matte will minimize any skin imperfections, still give you a natural look and it will be the perfect sophisticated complement to a chunky knit.

HAIR
Lose the frizz. This might be a great time to take stock of your hair. Holiday parties will be starting soon and frankly, there's never (okay, rarely, but on a case by case basis) an excuse not to have good hair. Get your colour refreshed, trim a few inches off and start applying hair masks once a week. Remember that a little bit of care and a good oil will go a long way to keeping your hair looking its best during this seasonal shift. Read: How To Get Shiny Hair


NAILS
Go bold. It's time to put away the light airy shades and opt for dark, moody ones. From deep vampy reds to intense blues, to enchanting emeralds, you really can't go wrong. Think you can't wear a dark shade?  You can simply take some time to match your favourite dark polish to your skin tone and you will wind up with an elegant look instead of a scary Halloween inspired one. Read: How To Wear Dark Nail Polish

Remember you don't have to completely place your lighter colour palette aside. Fall is a transitional time and the perfect chance to mix and match dark shades with lighter ones. Take the contrasts and use them to your advantage. Of course, you need to make sure that your complexion looks fantastic. You'll find everything you need right here in the Ultimate Skincare Guide, download it for free now!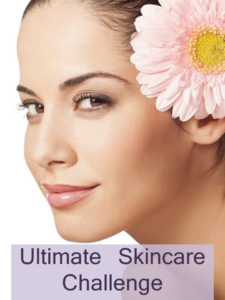 What's your favourite fall makeup?
Continue the conversation on BLOGLOVIN and INSTAGRAM
IF YOU ENJOYED THIS ARTICLE PLEASE SHARE IT AND SIGN UP FOR REGULAR UPDATES

images courtesy of Unsplash.com