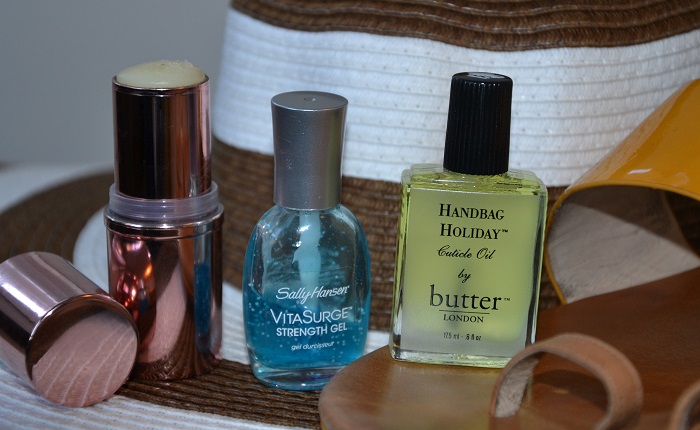 How to do an at home pedicure. Today was sandal weather day and I'm hoping that we have more and more of these in the upcoming days and weeks. Naturally, the attention has now turned to our feet. When wearing stylish open toe sandals, it's imperative that our feet look their best. No one wants to see cracked heels and dry cuticles.  While going to a spa is a wonderful and relaxing experience, you can replicate the luxurious feeling at home. Pampering yourself is always a good thing.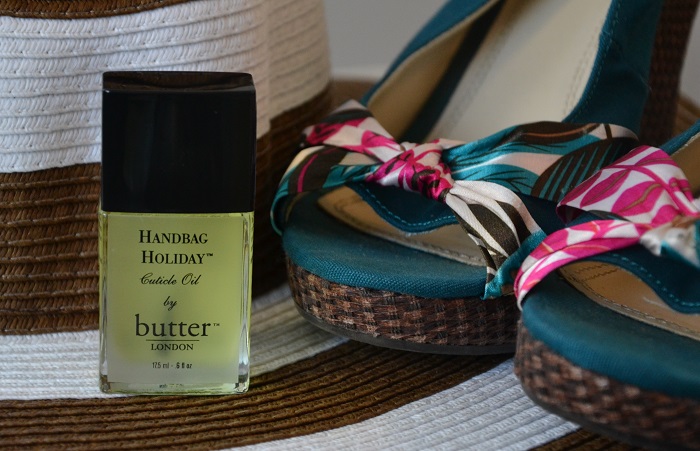 Now I know that many of you don't have the time to soak your toes and spend hours making them pretty. That's okay, you can have lovely feet in a few easy and maintainable steps.
Here are some of my tips on how to do an at home pedicure:
In the morning, use the rough side of a pumice stone to rub away any dry patches that may have built up over time.  I usually do this at the end of my shower as my skin has had a few minutes to soften. Then I use the other side to polish my skin and finish up the smoothing process.  Another trick I sometimes employ, is to simply use my trusty body scrub. It helps to loosen any dry skin and quickly smooths out dry patches.
Next, file your toenails giving them a classic rounded shape. I like using a glass file as it doesn't shred my nails.
When you are happy with your nails, find a heavy duty moisturizer. As you carefully rub it into your heels and toes, you'll instantly notice your feet looking healthier.
To achieve the best results, I have a few secret weapons that I use on a regular basis: Josie Maran make a fantastic Argan oil moisturizing stick, which helps in the fight against dry skin. Another product which keeps my nails bright is Sally Hansen's VitaSurge Strenght Gel. I also have to include Handbag Holiday Cuticle Oil from Butter London. I simply apply it at night and by morning, my cuticles are soft and healthy looking. When applying the creams and oils, make sure to give yourself a nice massage as it helps your skin to absorb the products and feel great.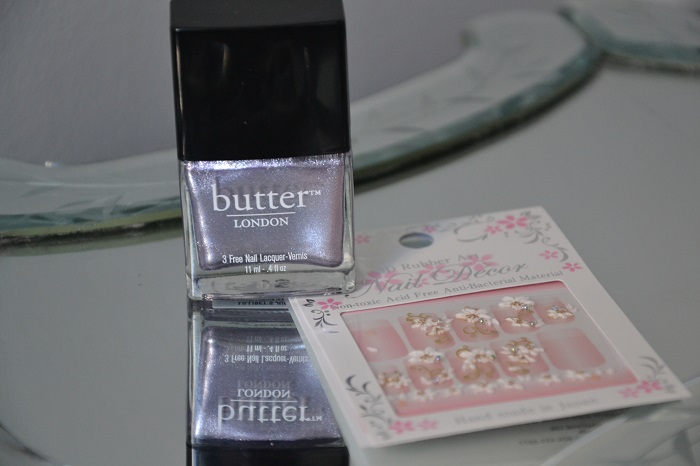 There you have it. A quick and easy pedicure and you are ready for the day. If I have a few extra minutes, I like to apply a coat of clear polish which adds a nice shine to my nails.
If, however, you do have some time to unwind, try using an a Epsom salt bath as it will help sooth your tired feet. This is perfect for when you want a relaxing evening in. Then, of course, have fun with colourful nail polishes. This is the time of the year when I like to experiment with colour. From a delicate lilac to an opulent gold to a shimmery blue and of course to a classic red, you can't go wrong!
What products are your favourite products for an at home pedicure?
How to do an at home pedicure? It's easy you'll find all the products you need here:
*For more on how to do an at home pedicure follow me on instagram and twitter*