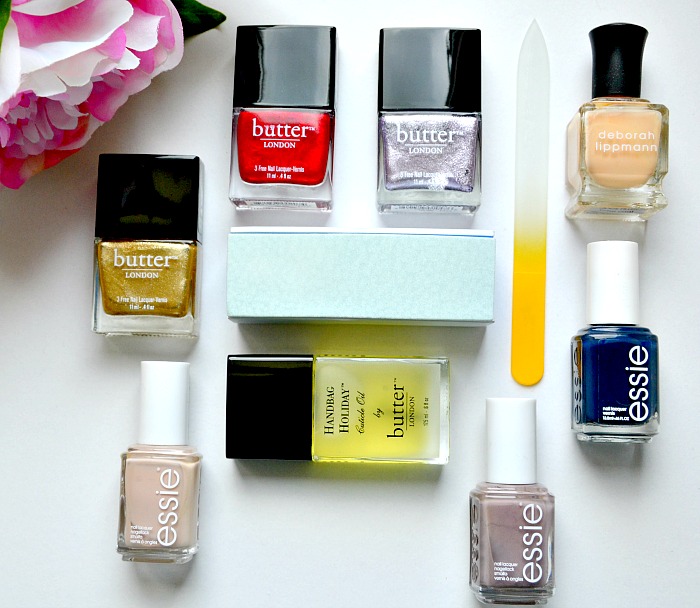 How to get beautiful nails. I used to spend hours and hours taking care of my nails. They had to be manicured just right and even one speck of dirt would make me crazy. My nails were always like a calling card, a point of pride and feature I loved to show off. Of course, now I just don't have that kind of time, so I've devised other ways to keep my nails looking healthy and great.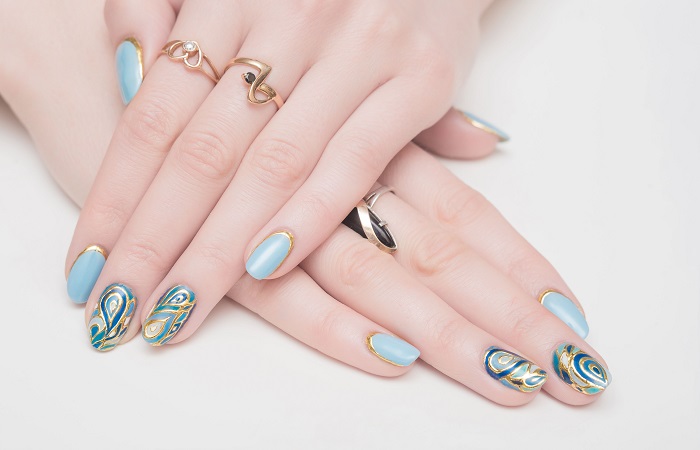 HOW TO GET BEAUTIFUL NAILS
Eat healthy. This is a beauty staple and should absolutely be the first go to in any beauty routine. For most of us, it's not about changing up our diets completely, but about adding foods that contain iron (red meat), antioxidants (like blueberries), magnesium (think nuts like almonds), zinc (seafood) and biotin (found in eggs which also get you Vitamins B and D). So you see, incorporating a wide variety of foods will do wonders for your beautiful nails.
Keep them manicured. You don't need to spend a lot of money visiting a salon every week. Having nice hands comes down to basic care, whether you prefer wearing them long or short. Picking at your nails or biting them is an absolute no-no.  Instead, use a high quality file and never saw your nails back and forth as this can mean split and jagged nails. Also, don't cut corners when buying and applying nail polish (more on this in an upcoming post), but look for polishes that are at least 3-free (no Dibutyl Phthalate (DBP), Formaldehyde or Toluene). True, these polishes are more costly, but they are infinitely better for you and they last a long time, so the financial expenditure is worth it. Above all, protect your nails from harsh chemicals. This means wearing gloves when doing house chores.
Apply cuticle oil. This is one product you should never leave home without.  It's great for several reasons. For one, having dry, peeling and cracking cuticles is not attractive on anyone. An oil will keep your nails looking salon fresh and will also act as a buffer if you accidentally hit your nail against a hard surface. My current favourite oil is from Butter London.
Use a complimentary shade. Having long nails with fancy nail art isn't for everyone. I generally prefer one colour or even just a little bit of shine. One trick that I use is really simple and very inexpensive. Buffing  your nails once a week and then following up with a moisturizing cuticle oil . This keeps my nails shiny and healthy looking without using a polish. Deborah Lippmann makes a fantastic buffer.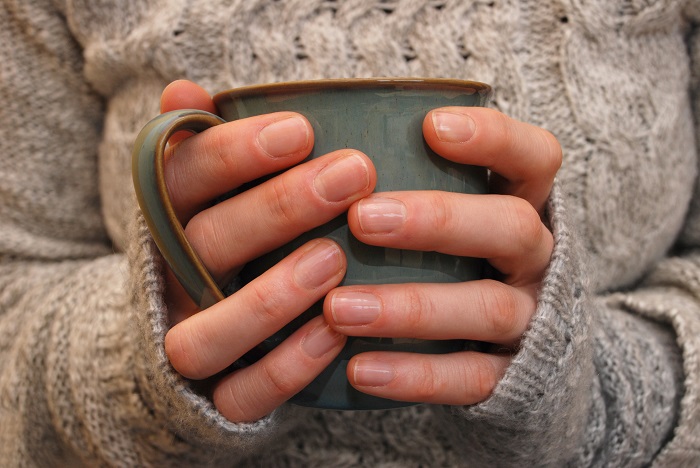 Remember that just like makeup won't completely hide an unhealthy complexion, nail polish won't mask unhealthy looking nails, no matter how much ridge filler you use. Our hands are expressive and often one of the first features we notice when talking to someone new, so keep them looking fantastic!
What are some tricks that you use to keep you nails healthy looking?
For more follow me on INSTAGRAM and PINTEREST
If you liked this post then sign up now for regular updates!


*nail images courtesy of Dollar Photo Club