Best foundation for travel. I recently took a very long trip. Not the kind where you sit on a plane for 20 hours, but the kind where you have to be up at 3 am, at the airport before 5 am, on a plane by 6:30 am, in a new country 2 hours later with a 1.5 hour layover, on another flight for almost 9 hours, then another 2 hour layover and yet another flight. Painful to say the least.
For this particular trip, I knew that I'd be really busy the entire time and I also only wanted to take a carry on. This, of course, makes it difficult to pack a lot of cosmetics and especially my foundation which is in a heavy glass bottle. So, I went on the search for something easier and lighter that was also ultra hydrating and that would stay on for long periods of time. You know, of course, I have to get off the plane looking like I'd spent my time in 1st class instead of wedged somewhere in coach.
I decided to focus my search on compact cushion foundations for their ease of use and was introduced to Dior Capture Totale Dreamskin with 50 spf.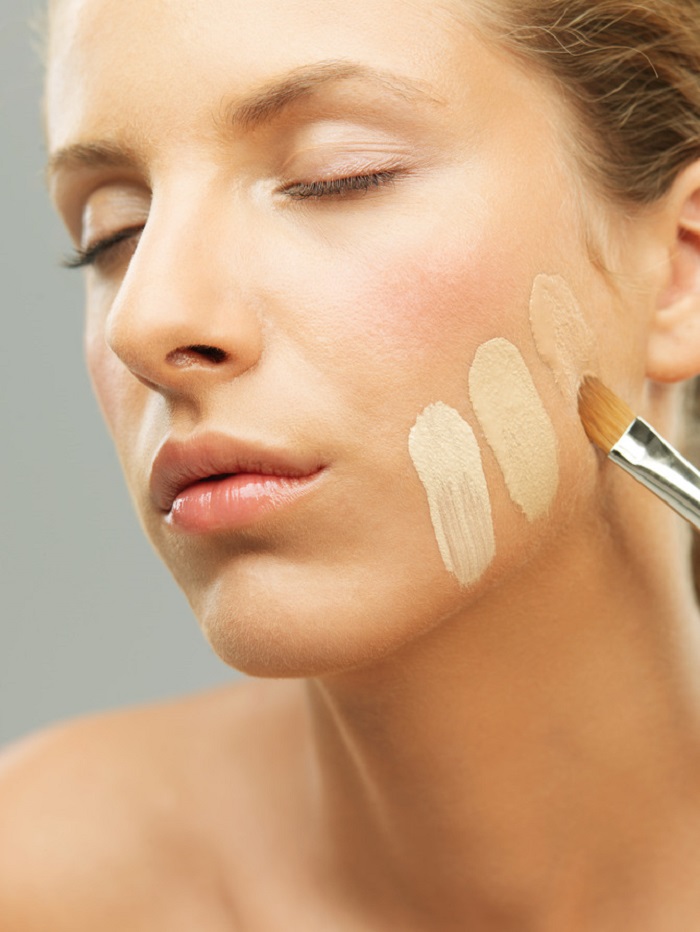 BEST FOUNDATION FOR TRAVEL
WHAT I LOVE ABOUT IT:
The shade matches my skin tone exactly (I have 010 which is the lightest shade). Tip. Choose three shades that fit your skin tone (fair, light, medium light, medium dark, dark and very dark) and undertone (yellow, pink, neutral, olive). Apply them side by side and pick the one that best disappears into your skin.
The texture is light and ultra hydrating.
The coverage is buildable but doesn't feel heavy (I opt for medium to light coverage).
The application is really interesting too. I like that I pat it on so it's very blendable and there's no streaking. Tip. In order to minimize streaking or an uneven finish, make sure that you are moisturizing properly and thoroughly and exfoliating on a regular basis.
Read more: HOW TO FIND THE PERFECT FOUNDATION
Although it's on the pricey side, it did come with a refill and the pros definitely outweigh the cost.
Also, because of its texture, it will do for almost any skin type and will be ideal for everyone but those who are looking for a very full, matte coverage.
FOR THOSE WITH
Dry Skin. Look for hydrating creams/powders, liquids and creamy sticks. Any foundation that contains moisturizing ingredients is at least worth a try.
Oily Skin. Oil-free liquids or powder foundations will be your best bet. In an effort to not let your makeup break down and slide off your face, anything which contains oil absorbing powders will leave your skin with a smooth, clean finish. Note. You will need to add a powder for a more matte look, but my complexion didn't look oily at all even after being in transit for over 18 hours.
Combination Skin. While you can usually wear most formulations, look for ones that are easier to layer so that you can apply them more or less where you need them. Light powders, sheer liquids and even tinted moisturizers are a good bet.
Remember that the whole point of foundation is to enhance your skin and to show it off at its best rather than hiding it. It's much better to layer your foundation rather than applying a formula that's too thick.

IF YOU ENJOYED THIS ARTICLE PLEASE SHARE IT AND SIGN UP FOR REGULAR UPDATES