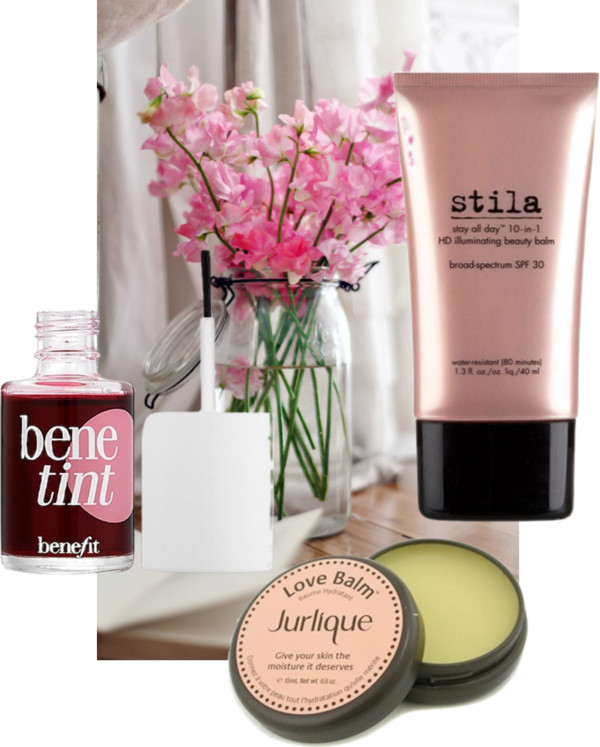 Travel beauty tips. Summer is just around the corner and you know what that means, road trips, weekends away, new cities to discover and perhaps a trip (or two) overseas. Part of the fun is deciding which beauty products to bring with me. The last thing I want is to be laden down with a ton of heavy bottles that I'm not even going to use. Not only is this a waste of space, but I also don't have a good excuse for a new purchase, should I happen to stumble upon a new brand…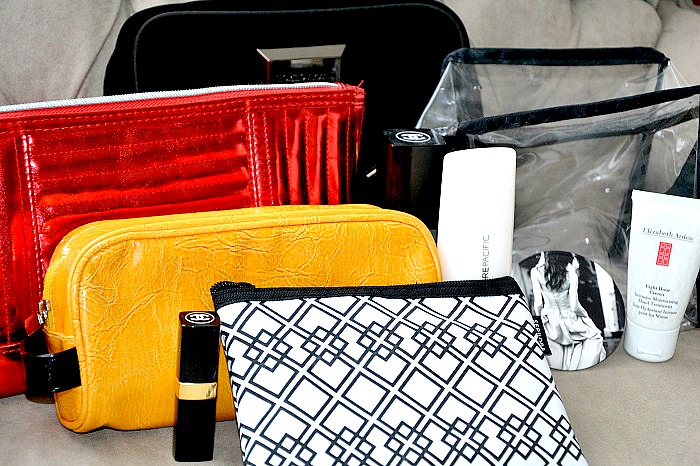 TRAVEL BEAUTY TIPS
Pack wisely.  There is nothing worse than arriving at your destination only to find that your shampoo or cream has leaked all over your stuff. I'm a big fan of investing a little extra in a good makeup bag that is easy to clean. In fact, I still have one that I purchased years ago. It folds in half like a book, or I can lay it flat (very convenient when my suitcase is exploding). It's also easy to find all of my products, so I'm never scrambling to find what I need. Rather than re-packing my products, I usually opt for travel sizes and always include a small scented candle if I'm spending a relaxing evening in.
Choose high end. I'm a big fan of spoiling myself a little bit when I'm on vacation. I like to stick with tried and true brands, because no one wants any unexpected breakouts, but why not try a higher end line? I've spoken about Fresh a number of times and here's your chance to sample some of their fabulous face masks after a huge day of sightseeing. Hint: Their travel essentials set is all you need. I was first introduced to the Bliss line when a friend bought me a travel kit and I haven't looked back since. Their lemon + sage body wash is the ideal pick me up in the morning.  Ever wanted to try Jurlique's Skin Balancing Face Oil? It will keep your complexion looking its best, especially when your diet may be on vacation as well.
Double duty. In an effort to pack light, this is a time when I like to choose products that do double duty. I've been a long time fan of Benefit's Benetint and when traveling, it means that I can have the perfect cheek tint and a hint of colour on my lips. You know that face oil you are now traveling with? Well, a few drops and you no longer need a conditioner. In fact, I find that I'm able to eliminate any hair products when I use the right oil. In a pinch, that same oil can also be used as a substitute for your body moisturizer and as a shaving balm. Jurlique's Love Balm is fantastic not only for keeping your lips plump and beautiful, but it will also double as a cuticle cream. I might even dab a tiny bit around my eyes if I'm feeling especially dehydrated. Who has time to spend hours in front of the mirror to create a warm glow? Stila's HD Illuminating Beauty Balm will soften your complexion and act as a primer. No touch ups needed.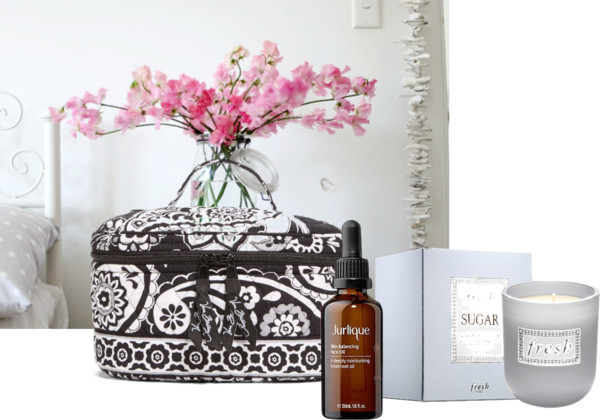 Whether you are traveling for business or pleasure, your beauty routine shouldn't cause you any stress. Of course, we sometimes forget a vital component (have you ever unpacked only to realize that your toothbrush is still in its holder, by your sink?) but if we take a few minutes to plan wisely then your days can be all about looking for new discoveries and not worrying about how you look.
I would love to know what some of your travel beauty tips are!

Shop for your next travel beauty items here: