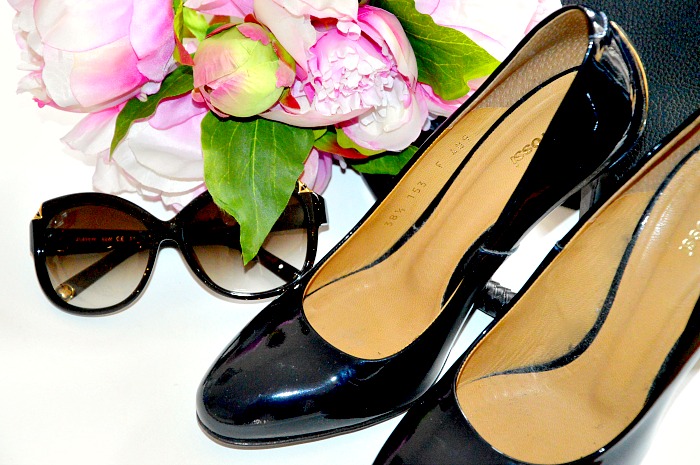 9 Accessories every woman should own.  I have a lot of accessories. I admit it, I love them and I feel like I can never really get enough, but there are definitely pieces that sit front and center in my wardrobe. Some of us might gravitate more to jewelry and others can't have enough hats, but there are some basics that we should all have.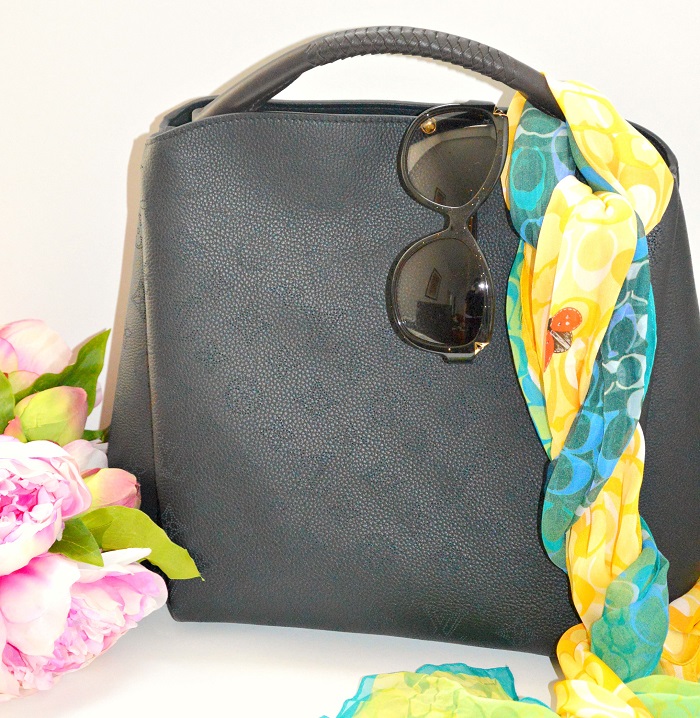 9 ACCESSORIES EVERY WOMAN SHOULD OWN
Classic sunglasses. This chameleon of  an accessory is one that you'll wear all year long and for almost every occasion. In the summer, it's a given that you'll need a great pair of shades but they'll also hide a multitude of sins, including post long flight or a major night out.
Classic watch. Sure, we mostly use our cellphones to actually tell the time, but a classic watch will never go out of style and it can double as arm candy if you don't wear bracelets.
Simple studs. A little bit of sparkle by your face is always a good idea and you don't need to go dramatic. Not all of us wear statement jewelry, but simple diamond studs or tiny ear hugging hoops can be worn everyday and even to a black tie event.
Printed scarf. A print will dress up a monochromatic outfit and can double as a necklace. In a pinch, you can tie it around your waist (or head) for a more bohemian look or wrap it around your bag's handle.
Black wrap. Don't have a dressy winter coat? Simply reach for a luxurious black wrap. Wear it over a denim jacket if you are going out for a casual, daytime look or a motorcycle jacket for a fun night out with friends. A soft merino wool or a cashmere can be worn in all but the hottest summer months.
Belt. A bit of an unexpected accessory, a belt can be worn so many different ways and if you find a fabulous buckle it can be your standout piece. From wearing it in a traditional way through belt loops in your slacks or in a pencil skirt, to cinching a sweater or a button down shirt, the possibilities are endless.
Slouchy bag. I'm not 100% convinced that a woman can own just one bag, but if we're just going to stick to the basics than a slouchy bag is a good option. I always look for one with the most built-in versatility possible. Find one that you can wear over your shoulder or cross body and you'll be set for whatever the day holds.
Ballet flats. Simple, easy and feminine, you can wear them with jeans, skirts or even a suit. Realistically, heels are not always a great choice but you are sure to be comfortable in flats any day.
Classic pumps. There are times when flats might not be the perfect option and you need a pair of power shoes. That would be a classic pair of pumps. Opt for patent leather, as they will be the most versatile type. You may only pull them out a couple of times a year, but you'll be glad you have them when you need them.
What are your must have accessories?
For more don't forget to follow me on INSTAGRAM and BLOGLOVIN
IF YOU ENJOYED THIS ARTICLE PLEASE SHARE IT AND SIGN UP FOR REGULAR UPDATES

Caroline has worked with international designers in fashion retail and completed professional makeup courses when working in the beauty industry. Her love of writing, photography and film inspired her to work at the Canadian Film Center and then to earn a BFA in Screenwriting. In addition to her blog, Style On The Side, you can see her work in Huffington Post Canada and other international websites.