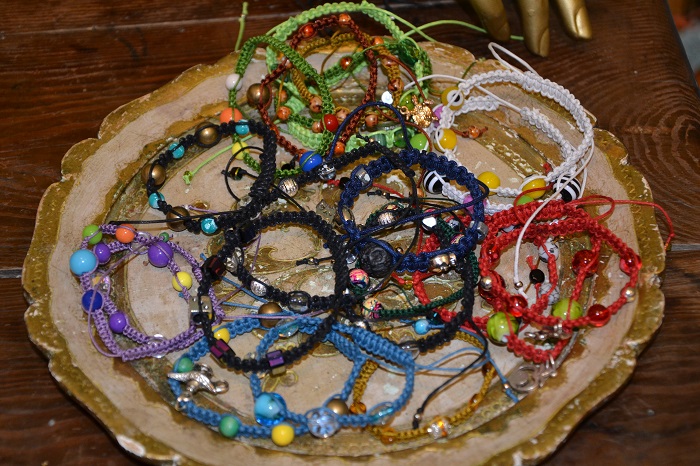 Pre-Loved.  Whenever I walk down the street or travel to a new city, I can never help myself but to look in store windows.  Of course I notice all of the major retailers, I see the amazing displays and then my mind begins to wander and fantasy sets in. I do, however, also love looking at all the tiny, pre-loved and vintage boutiques. Quite often these are set up by individuals who absolutely love  collecting and who truly appreciate the idea of a treasure hunt. They also frequently work with local artists and you can find fun, funky and unique jewelry collections like Cripple Creations.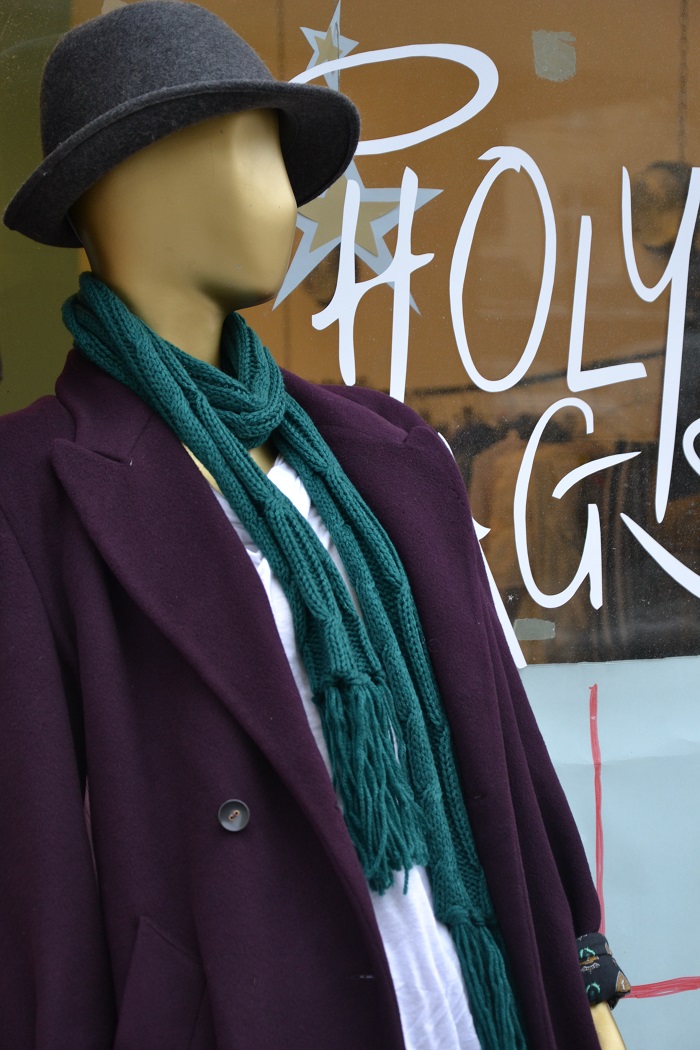 One such store is Holy Rags, in Warsaw. I walked by it dozens of times during odd hours when it had no right to be open. Something about the display always caught my eye. Each time, I made a mental note that I wanted to go in and that I had to come back. Boy, am I glad that I did because the owner, Justyna, is wonderful. She clearly has an eye for the pretty and  unique. The shop is done up like your best friend's great, big, walk in closet and it is just packed with items looking for a new home. Whether you like sleek and stylish or boho chic, there's something for everyone. From the moment I entered Holy Rags, I was drawn to the displays and started drawing inspiration for the clothing in my wardrobe. At the very back, my prize was waiting patiently for me. A beautiful long brown coat in perfect condition which fits like a glove. Really, it was meant for me from the start, but somebody else happened to buy it first.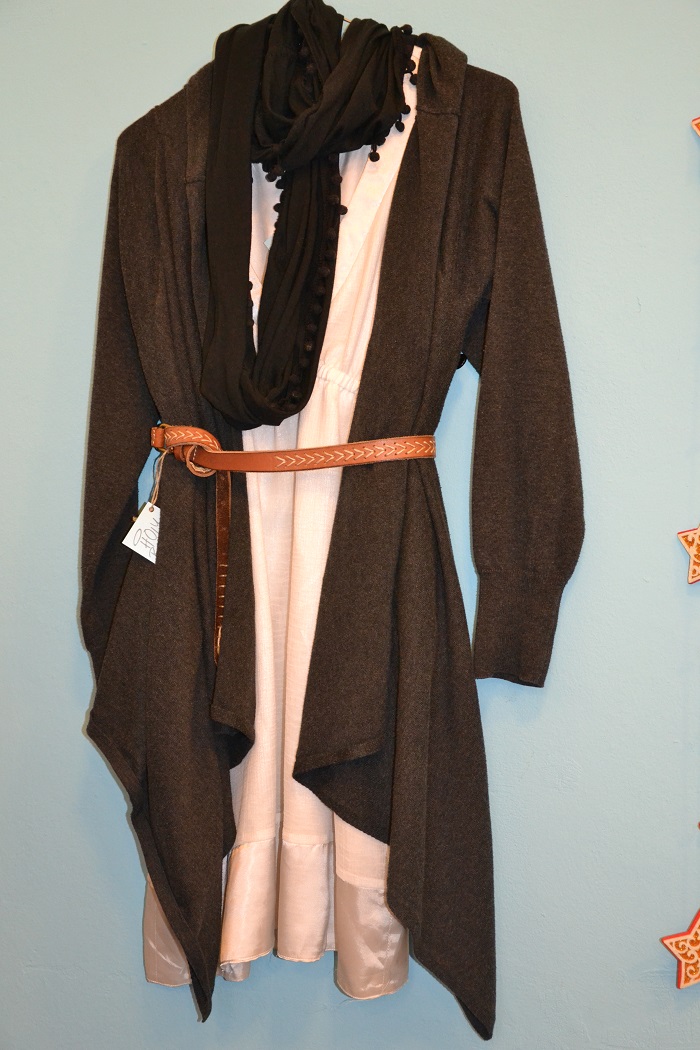 I have a tried and true technique for approaching pre-loved stores. For one, I never shop with a specific item in mind. This guarantees disappointed. This time I certainly wasn't looking for a coat. In the past, I've found bags, sweaters, scarves and other unexpected treasures. When I walk in, I am open minded and ready for anything. Next, as I walk through, I scan all of the items and touch everything. This is important, because after a while it's easy to tell if something is of good quality. Look at the details and under the arms, as these areas can often be worn and cannot be repaired. I also check labels, because you never know what gem someone is bored with. Then I try on lots of things, because clothing can sometimes be deceiving, both for better and worse. Always remember that clothing can be altered. If a jacket fits in the shoulders, a button can be moved or darts can be added. Shopping, like treasure hunting, should be an adventure.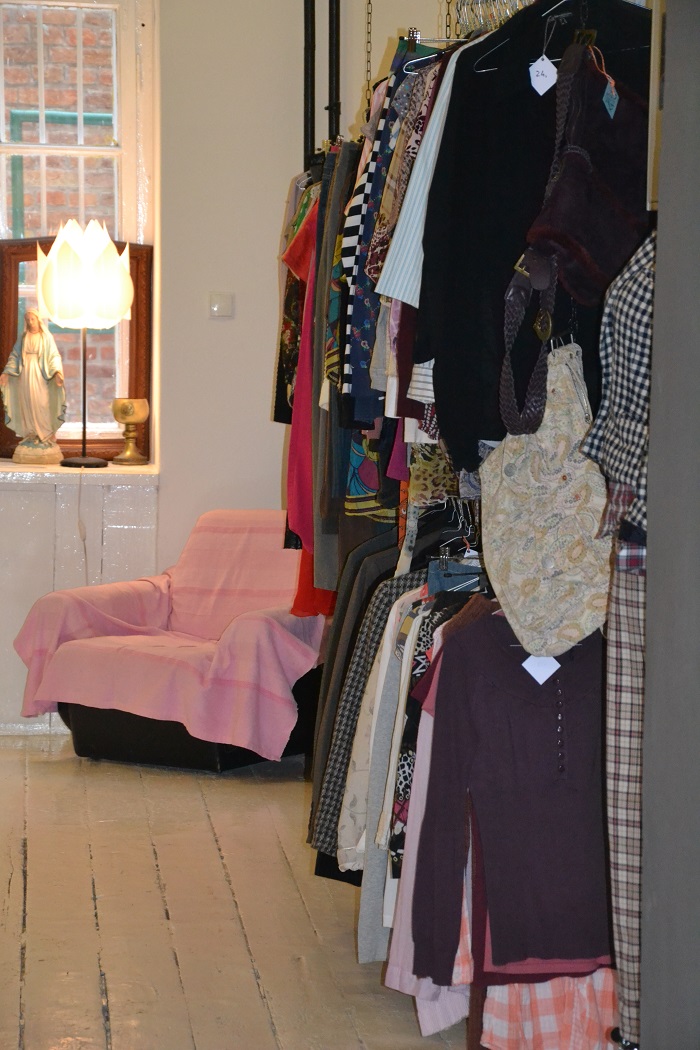 Most of all, don't get discouraged and remember to keep coming back as you never know what you'll find next! I can already tell that I'll be a regular at Holy Rags.
Have you found any amazing pre-loved treasures?
*For more pre-loved fun please join me on instagram and twitter*