How to keep your clothes looking new. I recently moved (again, this happens once every 2 years or so). Moving so much means that I can't I have too many things.
Note. I say this and while I probably do have a lot less than many of my acquaintances, I still feel like I have too much stuff. I actually cried as I was unpacking my clothing the other day and made the decision that if another suitcase had my clothing in it, I would just chuck it over the side of the balcony.
On that note though, I really do need to be careful with how much I "hoard". Also, I don't want to keep having to replace my pieces every few months. It makes me sad when I have to let things go, I like my clothing and I want to have it for as long as I can.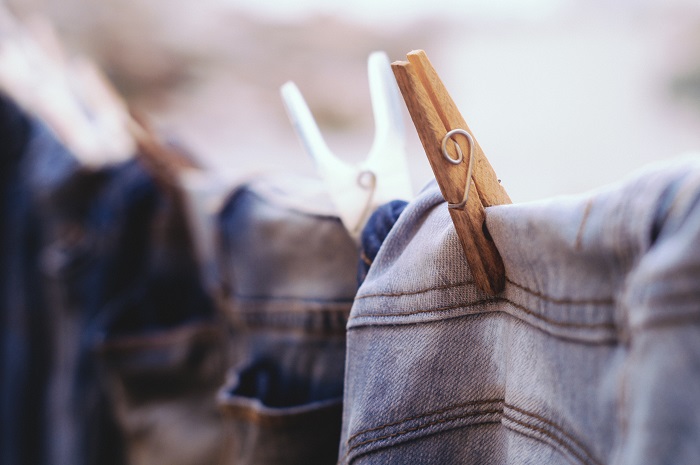 HOW TO KEEP YOUR CLOTHES LOOKING NEW
Buy Quality
It stands to reason that quality fabrics and clothing that's well made (this doesn't necessarily equate with expensive) will last longer than cheap "fast fashion" pieces. Of course, not everything I buy is top quality. My t-shirts for instance, are usually pretty cheap, but then I try to use them for working out when they are no longer suitable for everyday.
Wash Sparingly
Sure, there are some pieces that need to be washed regularly, but some of your clothing can be worn several times. Place denim in the freezer to kill bacteria and feel free to wear jeans over and over again. Unless a piece says "Dry Clean Only," feel free to wash it by hand, which will be a lot more gentle on the fabric.
Protect Your Clothing
Treat your clothing with respect. Delicate bras and underwear should be placed in a separate bag if you are throwing them in the washing machine. Make sure that you are zipping up all your zippers and buckling up all your buckles so they don't snag other garments.
Lose Wire Hangers. Invest in quality hangers, please. Your clothing will thank you. Look for wider wooden hangers and some that have padding.
Always Fold Sweaters. Hanging sweaters is a sure fire way to stretch them out. Always fold and them and lay them flat on a shelf for storage.
Hang When Necessary. Some fabrics, like leather, need to be hung for them to look their best. Fold a leather jacket or pair of pants too many times and you'll soon get creases that will become permanent.
Keep Your Shoes Clean. You probably heard this from your mother, but it's a good habit to keep. Even if you are protecting your good shoes against water there are factors like dirt which will also damage leather and fabric over time.
Store Your Shoes With Care. Sure we step into our sneakers and other similar styles on a daily basis without thinking, but for our expensive shoes it's best to give them a day or two to breathe and dry out. Also, for fine shoes which you don't wear very often, try stuffing them with paper or a shoe horn to ensure they retain their shape.
Rotate Your Wardrobe
We all know the saying, "too much of a good thing" and that applies to your clothing as well. Give your clothing a break every once in a while. Let fibers dry out and return to their original state.
Place Handbags On Shelves
A nice quality leather bag needs to be treated just as well as high end shoes or any piece of clothing. Hanging your bags on hooks will put undo pressure on the seams and cause the handle to stretch out over time. Use a dust bag and either lay or stand (stuffed) your bags upright.
I think that if pressed, most of us know this, but it's always a good reminder to keep our nice things looking their best.
IF YOU ENJOYED THIS ARTICLE PLEASE SHARE IT AND SIGN UP FOR REGULAR UPDATES


Caroline has worked with international designers in fashion retail and completed professional makeup courses when working in the beauty industry. Her love of writing, photography and film inspired her to work at the Canadian Film Center and then to earn a BFA in Screenwriting. In addition to her blog, Style On The Side, you can see her work in Huffington Post Canada and other international websites.