How to wear pastels spring 2015. Pastels are such a spring staple that they need to be included in our wardrobe. At least that's what I tell myself, as it keeps on snowing in April. Although these soft hues can sometimes be too sweet and overly feminine, by picking the right fabrics and choosing the right shapes, you will be on your way to building a beautiful spring wardrobe.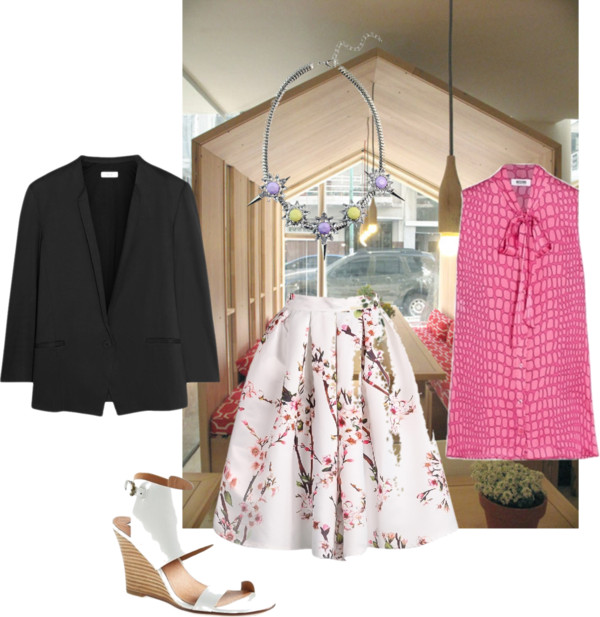 HOW TO WEAR PASTELS SPRING 2015
Neutrals.  I can completely understand that some of us aren't obsessed with pastels and find them to be a little bit overwhelming with their sweetness. In that case, find a neutral that you love and that will help tone them down. A soft minty green looks beautiful when paired with a bold navy or smooth black. I'm always on the fence when it comes to soft pinks. While I love them, they sometimes feel very young, but a soft pink top paired with a crisp white skirt or shorts suddenly takes on a very summer chic feel.
Brights. Opposites attract, right? So, go for bold and pair a soft dreamy hue with your boldest and brightest prints or colours. Not only is a fuchsia blazer great for this time of year, but thrown over a pale blue blouse it will really make a statement. Throw in a bold statement necklace for a stand-out look.
Monochrome and colour blocking. If you are going to pick a style then why not commit? Head to toe pastel can be a very sleek and feminine look. If you are opting to go in this direction, keep your hair and makeup simple for a more streamlined look. Another option is to mix and match textures and shapes. Why not try a longer coat over a cropped top and a structured bag?
Accessories. Pastels not your first choice for clothing, well how about accessories? A pastel bag or pair of heels will soften any strong masculine outfit. For a more whimsical and retro feel, loosely tie a pale yellow scarf around your neck, add a bold red lipstick and some dramatic sunnies to top off your look.
Keep it edgy.  No one wants to look too childish, so always make sure that you are adding an edge to your pastels. Whether this be a contrasting colour or an architectural cut.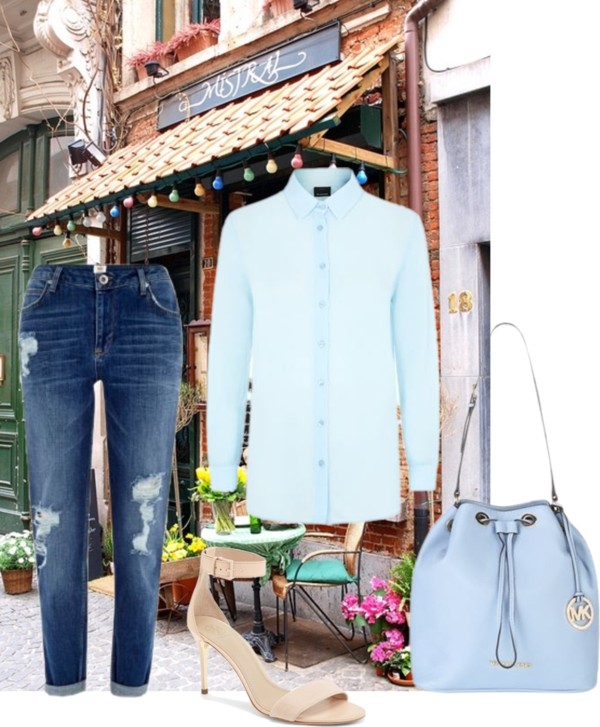 Although black will always be a definitive part of my wardrobe, I think that in the spring and summer months, there is a little bit of room for some dreamy pastels.
How do you like to wear pastels?
*For more great photos follow me on INSTAGRAM and PINTEREST