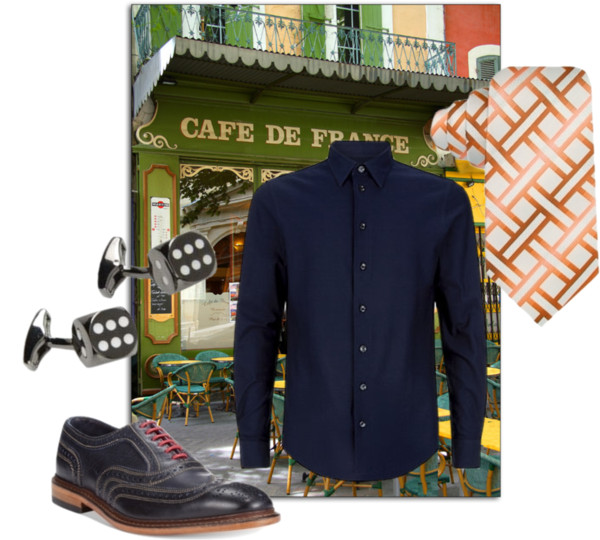 Essential accessories for men. Last week we spoke about the basic essentials every man should have in his wardrobe. As we women already know, accessories often make the outfit. Take a simple white shirt for example. Add a bright patterned tie, as opposed to a dark one, and suddenly you have a fun look for a night out. Not comfortable with too much colour? Not a problem, take that same white shirt and add some cuff links. They are a subtle touch, many people won't notice them, but for those that do, you are suddenly setting yourself apart from the crowd with a distinguished 007 look.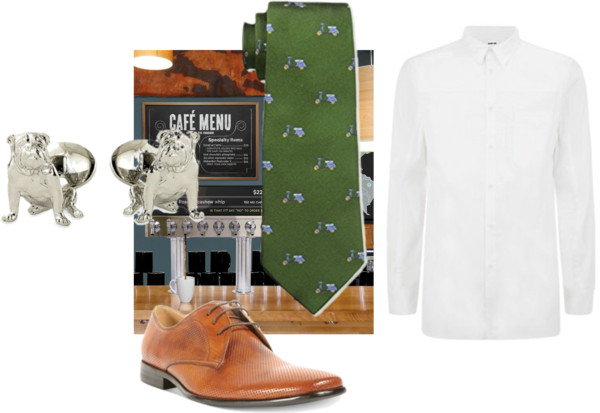 ESSENTIAL ACCESSORIES FOR MEN
Ties. This is where you should have some fun. Look for colour and pattern and don't be afraid to try something new and outside of your comfort zone. Although bow ties and pocket squares are making a comeback (and look pretty fantastic) don't feel forced to try them. A nice tie will always be appropriate and will absolutely get you noticed. Also, don't be afraid to mix patterned ties and patterned shirts.
Shoes. Sneakers like converse are a great choice for everyday, but not always appropriate. Once again, simple black or brown shoes will be best. As you feel more comfortable, opt for brogues or boots.
Accessories. Every man should own a classic belt. You can wear it with your jeans or slacks and it will add a little bit of style to your outfit. Remember how we talked about those French cuffs? Well cuff links are a fantastic addition to any man's wardrobe. Think of them as understated pieces of jewelry that won't be noticed by everyone, but will give you the stylish edge. Watches are another great option. It's okay to have a few that you can pull out for different occasions.
Tips:
Mix styles. Okay, so you feel most comfortable in a pair of jeans, but you are going out for a semi-casual dinner. Not a problem. Take your best dark wash jeans and pair them with a striped shirt and fun tie. Add some cufflinks and suddenly you have a well thought out "outfit" that looks sleek but not overdone. I guarantee your date will be impressed.
Fit. This applies to women and men equally, if it doesn't fit then it won't look good. It's that simple. When it comes to button down shirts, go to your local men's store and ask them to measure you. That's what they are there for and there's no pressure to buy. Same goes for pants. When buying trousers, bring along the shoes you are going to be wearing with them the most. There's nothing worse than a pair of pants that's too short or long. Ideally the hem should sit about ½ an inch off the ground when your shoes are on or with one break (fold) at the front, where the pants hit your shoes. Don't be afraid to have your clothing altered. It's perfectly normal and everyone does it. A good tailor will be your best friend because they want you to look good as much as you do.
Weekend / Workout. Everyone needs casual weekend wear, just know that is where it belongs. Also, save your workout gear for working out.
Quality vs. Quantity. This applies to everyone. It's best to look for quality items that will last several years. Not only will this save you money in the long run, but a higher quality fabric with a better cut will also look better on you. This applies to shoes as well. Look for a quality brand with leather sole and bring them into your shoe repair guy on a regular basis. He'll be able to keep them looking new for years. Really, it's about choosing classic shapes and cuts that will never go out of style.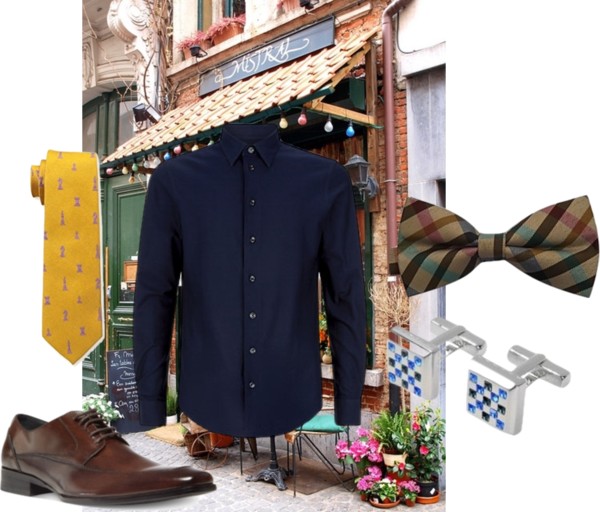 Most importantly, focus on what you love. I have a good friend who is obsessed with belt buckles and they have become a signature piece for him. As of late, my husband has been growing his cuff link collection and now has some really fabulous ones. The minute you put on something you love, you'll see yourself standing taller and walking with more authority.
What are your favourite men's accessories?
Shop your favourite accessories now:


*For more on essential accessories for men follow me on instagram and twitter*