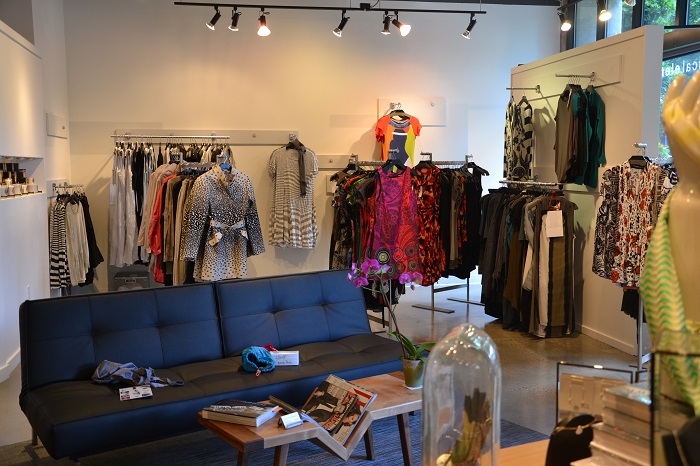 Fashion is art.  Another one of my Portland finds, Physical Element is one of those stores I just knew that I'd love even before I went in. From the clothing to the accessories there was so much eye candy that I didn't know where to turn.  What might look like a simple black dress will have an unexpected detail in the form of a gather at the bottom of the skirt.  A simple pattern on a coat is actually lips upon closer inspection.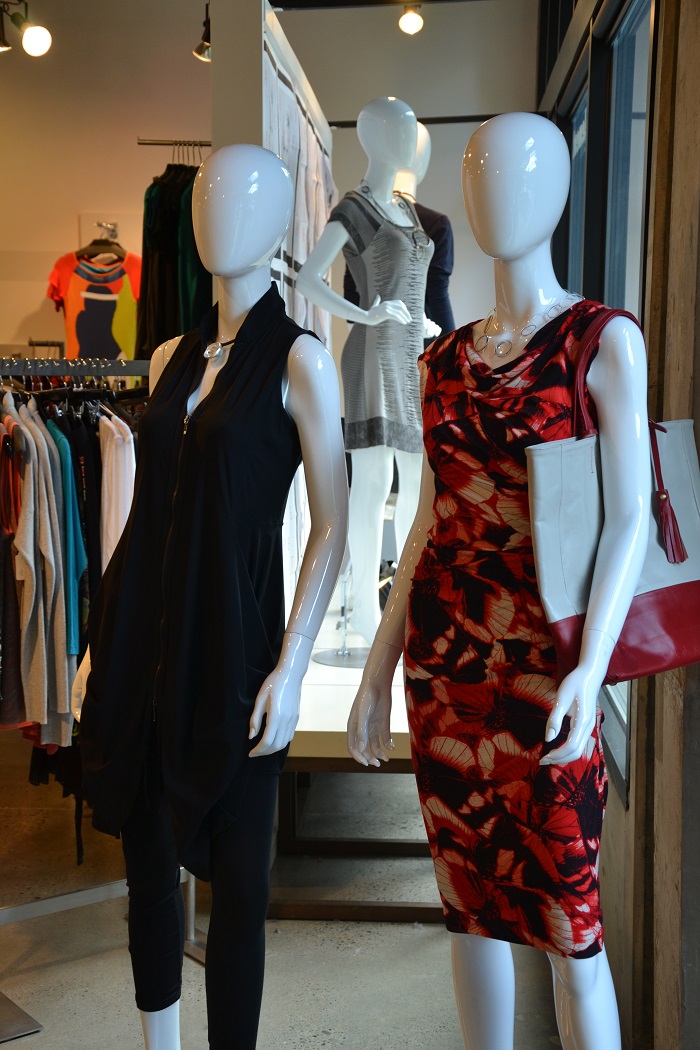 Probably my favourite part about the concept of this boutique is this statement:
"We love modern minimalism, asymmetry, but also the unexpected details. You'll catch us falling in love with cerebral design and concepts. More than once we've brought something in because we felt it needed to be seen knowing it probably had no hope of selling. We simply love fashion and those that deem to create it. If you feel the same way, we hope you'll visit us."
This is my kind of place, they definitely recognize that fashion is art.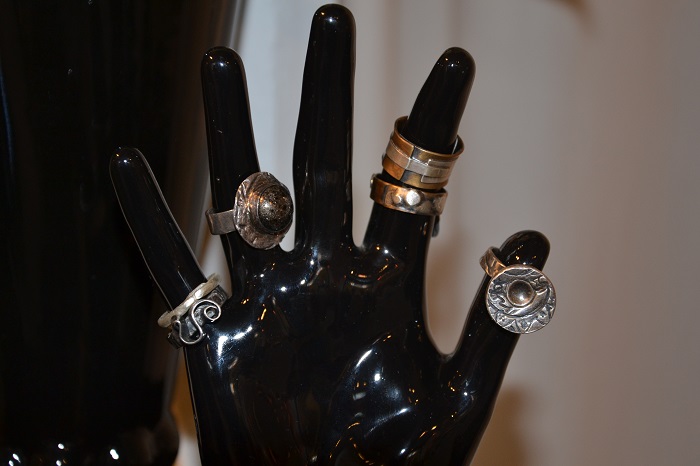 On my second visit I had the opportunity to chat with Lynn Latta, an artist whose jewelry is featured in the shop. She is a hilarious personality who clearly loves the store, loves the concept and happily promotes other talent. She pulled me right over to Melissa Finelli's designs and took me all over the store showing off all the beautiful pieces, but for my part I actually really love her work.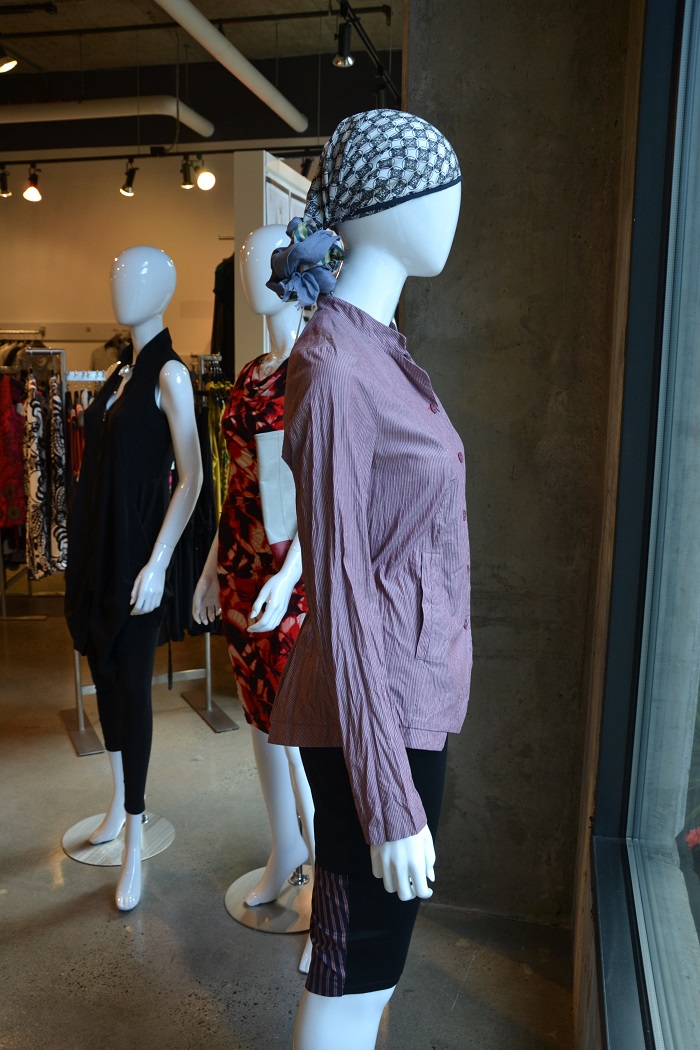 I fell in love with a number of pieces and came home with a lovely dress and leather belt that I can't wait to style for you. They had so many beautiful scarves and I have to say that I'm really regretting not buying one. I guess this means that I'll have to do another road trip down the coast!
I am a firm believer that fashion is art. Do you feel the same way?
*For more on fashion is art, art is fashion please follow me on twitter and pinterest*