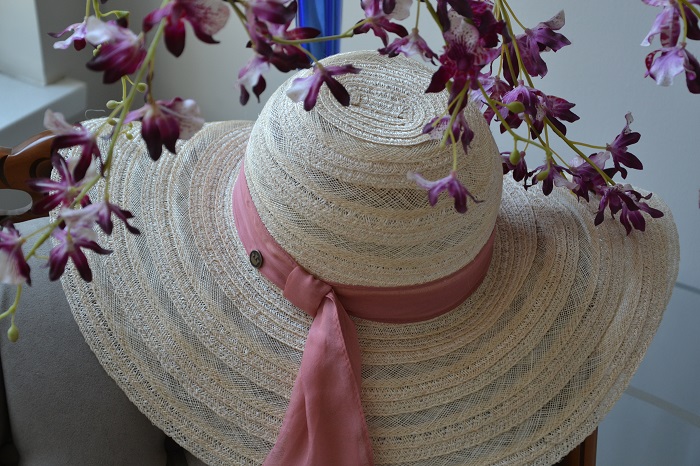 What to wear on a boat. This past weekend we rented a boat and spent the day on the water with friends. I had the romantic idea of wearing a wonderful wide brimmed straw hat with a pink bow, sparkly sandals and a cute pair of shorts with a new tank top. A little bit practical but pretty and chic at the same time. The perfect image, as seen through my rose coloured glasses. Well life isn't always so ideal and between the insane waves,  speed boats trying to cut us off and hanging on for dear life so as not to be thrown from the boat, my outfit didn't exactly work as planned. Luckily we made it out okay, if slightly traumatized. Looking back it was actually a fabulous day spent with great friends, and now we all have story to tell.
What To Wear On A Boat:
If it were up to me, we would have rented a sailboat with someone at the helm and this is what I would have worn. A fun easy style for a relaxing day spent on the water. When going boating in the summer it's essential to be well prepared. A wide brimmed hat or baseball cap is always a good idea. It will protect you from the sun and look stylish. It's also recommended to bring a pair of non-slip shoes. One wave and you could find yourself in a compromising situation. I also bring along a long sleeved top in case I begin to burn. I also find that it can get quite windy when I'm out on the water and a lightweight top is often necessary for a little bit of warmth.
Whatever you decide to wear remember to apply a lot of high SPF sunscreen and most of all to have fun!
What to wear on a boat? Why some great sandals of course:
*For more on what to wear on a boat join  me on twitter and pinterest*