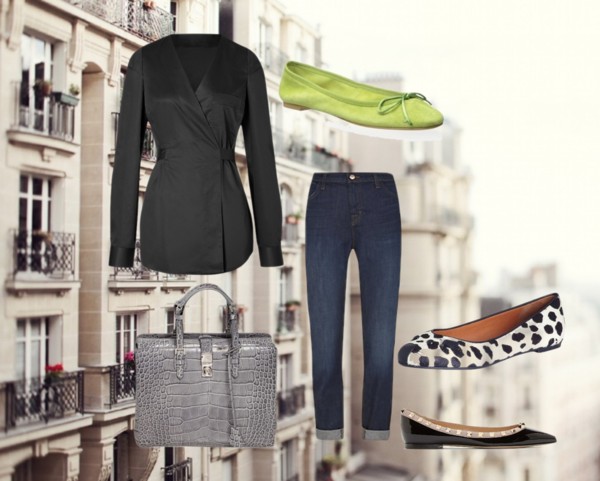 Classic pieces every woman should own.  This weekend was cold and windy and rainy and it actually started to feel like fall…. Sigh. I think that even though I love fall, it's time to admit that summer is nearing its end this year. I think that I always have this romantic notion about fall, the sun is shining, the leaves are turning regal golds and rich reds and there is this perfect crispness to the air. Sadly, a lot of awful weather comes with fall. So, to brighten those dreary fall days, I like to delve deep into my closet, organize like crazy and always make sure that I have all the basics to keep me covered! Remember that this is a list of basics. Depending on the season and your lifestyle, there are more pieces that you'll probably need to make a complete wardrobe. For a more comprehensive list with added tips, download my Wardrobe Essentials Checklist here:


CLASSIC PIECES EVERY WOMAN SHOULD OWN
Black, grey or navy blazer. Every woman needs to own a classic blazer. On not so great days, it will help you cover up your perceived flaws, it will instantly lift an outfit to the next level, it can replace a jacket when the weather is cooler, it can be worn to business meetings or simply roll up the sleeves and suddenly you have a sophisticated look for the weekend. Need I say more?
Striped top. I don't think a single season has gone by where we haven't seen a resurgence of the striped tee, so I feel quite confident in stating that this is now (has it ever not been?) a wardrobe staple. With jeans, with a skirt and even slacks, you'll be wearing this top over and over again.
A white tee. A closet staple for sure because this piece will go with everything.  Not only that, but it can be layered under your favourite sweater or blazer.
LBD. Now, I say little black dress because that's the standard, I do, however think that if you prefer (and most importantly will wear) a navy or a deep plum or green then go for it. A little bit more unexpected than black, these colours can be even more flattering on some skin tones. If you are going for colour, make sure that the shape of your dress is classic because it's a piece you will be pulling out over and over again.
Simple skirt. For some this might be a pencil skirt and for others a narrower a-line and that's okay. Whichever shape flatters you best, that is the one to have. This is a skirt that will work with: a blouse, your white tee, your classic blazer, a pair of boots or flats (see how many outfits I put together in that sentence?).
Classic slacks.  There are days when a skirt or a dress just won't do and a pair of slacks is your go to. Depending on the occasion you can wear them with your blazer, a silk blouse or even your white tee.
Jeans. A great pair of jeans is indispensable to any closet. For a more classic look that will work with pretty much every body shape, opt for a straight leg or a flare. Most of us own many pairs but if you find that you rarely wear denim then stick with a solid dark wash, as it will be the most flattering. They are your weekend pants and spontaneous let's-catch-a-movie-tonight basics. You can dress them up with heels and a statement necklace for the evening or pair them with ballerina flats and a sweater for day. Really, the possibilities are endless.
Silk blouse. This blouse could be white or another neutral colour. I am of the belief that every woman should probably own a classic white shirt, but if it really doesn't fit with your lifestyle then opt for a blouse that's more suited to special occasions. Sometimes you just can't fathom pulling out that little black dress again, so why not reach for a beautiful blouse instead? A classic black pant paired with a silky blouse will look fantastic for most occasions. Besides, when every other woman is wearing her LBD, you'll be making a statement.
Layering sweater. For in between seasons or if it's just cold, everyone needs a soft layering sweater. I usually opt for a button down, but a pullover will do just as well (it really depends on your lifestyle). Make sure that it is a good quality fabric like a fine wool or cashmere. This is a sweater that you will be wearing for a long time and it always needs to look like new.
Slouchy sweater. We all need that comfy slouchy sweater that makes us feel cozy. This is a sweater you wear when going window shopping with friends or when you are just lounging around your home.
Classic trench. A classic double or single breasted trench is a piece you can own for forever. They have been in style for decades and will be for decades to come. I have a tan one I wear during the fall and spring months and a black one for winter and I've had both for years. The minute I put one on, I feel sleek and sophisticated and like I can take over the world.
A piece of statement jewelry. This can be anything, really. Some of us prefer earrings, others necklace, bracelets or even rings. If you pick what you love then you will wear it with pride and that's the most important thing. I believe in having that one special piece that you can pull out when you need to look a little bit more dressed up. A cocktail ring will look fantastic with a little black dress or even your jeans. Statement earrings will play nicely off of a white tee and an eye-catching necklace will look great against a dark blazer.
A cute scarf. This is a versatile year round piece that you can wear all the time. In the summer, throw it on as a wrap in air conditioned spaces, in the spring and fall it can be worn as a scarf on chillier days and in the winter it will look great over that layering sweater. If you are feeling more whimsical, you can tie it around your waist, wear it in your hair or tie it to the handle of your bag. Look for a lightweight fabric and a classic print or a solid. Hint, you can't go wrong with a leopard print.
Structured bag.  Of course, in reality, most us will own much more than just one bag but if I had to narrow it down to just one, I would say that a structured bag should be in every woman's closet. It's elegant and streamlined and can be used for a meeting or a day of shopping. For more on Bags Every Woman Should Own click here.
Ballerina flats. These shoes have been around for years and go with pretty much everything you could possibly want to wear. Sometimes you know you'll be running around all day, so a pair of ballerina flats is a great option. While they don't scream glamour, they are both chic and comfortable and can easily take you from day to night.
Black pumps. Whether or not you wear heels on a daily basis, there are those times when you need a classic black pump.  The heels don't need to be sky high but they need to be a classic style.  They will be your shoe of choice if you need to go to a cocktail party, a fancy dinner or even a business meeting or interview. Who knows, you might love them so much that you'll find yourself wearing them with a pair of skinny jeans, your blazer and a statement necklace.
Boots. Whether you choose ankle boots or knee highs, a pair of wear-with-everything boots is a must in every closet. Let's be honest, most of us don't live in sunshine all year round and having a stylish pair of boots is essential, period. Besides, they are like the perfect combination of a fabulous pair of heels and a chic pair of flats.  For Shoes Every Woman Should Own click here.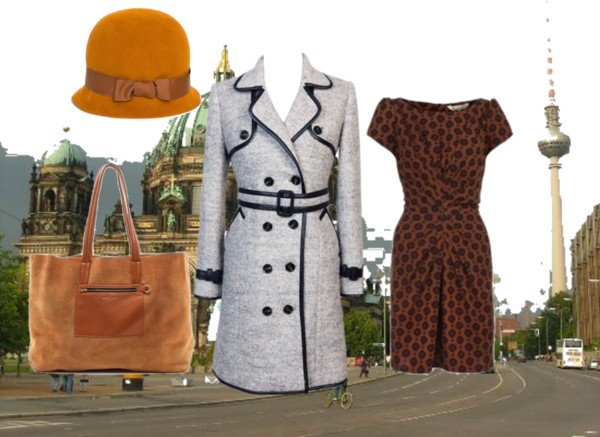 There are so many new and fabulous pieces each season that it's easy to get overwhelmed and want one of everything. While it's not necessarily a bad thing to buy some of the latest statement pieces,  in fact I would highly encourage it, it's important to have classic essentials as the base of your wardrobe. These will be your go to pieces and the ones you can build on no matter the year or the season.
What are some of your wardrobe essentials?
Shop your wardrobe essentials now:
For more don't forget to follow me on INSTAGRAM and PINTEREST
IF YOU ENJOYED THIS ARTICLE PLEASE SHARE IT AND SIGN UP FOR REGULAR UPDATES


Caroline has worked with international designers in fashion retail and completed professional makeup courses when working in the beauty industry. Her love of writing, photography and film inspired her to work at the Canadian Film Center and then to earn a BFA in Screenwriting. In addition to her blog, Style On The Side, you can see her work in Huffington Post Canada and other international websites.