How to shop for vintage clothing and bags. I have to admit that I'm a bit on the fence about buying vintage clothing and accessories. I haven't talk about them in a while and there's a part of me that really loves vintage.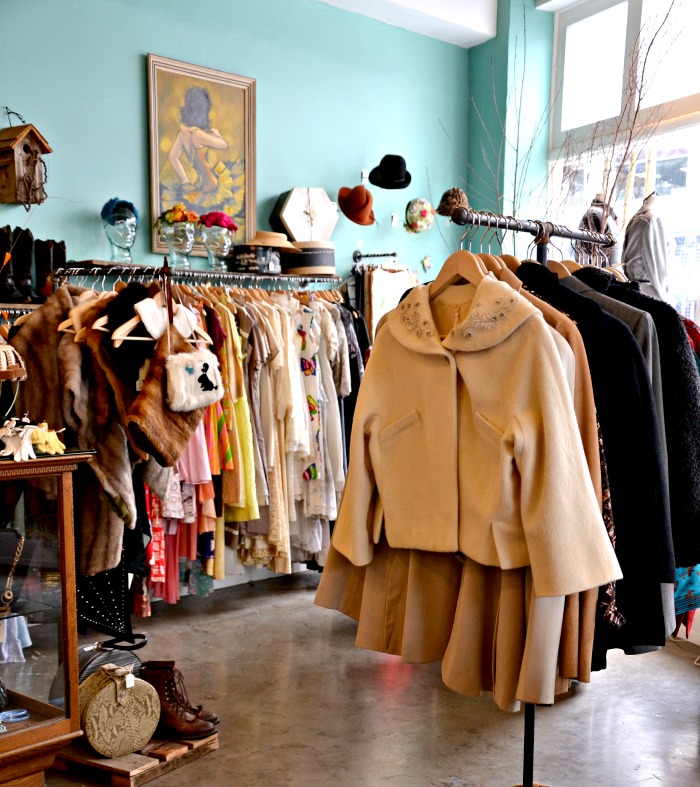 HOW TO SHOP FOR VINTAGE CLOTHING AND BAGS
Pros. On the one hand, finding a designer treasure is hugely appealing. These are items with an amazing history (who knows where they've been and what they've seen, yeah I'm personifying them). They are probably pieces that aren't available anymore and I like having unique pieces that are somewhat unique. Also, they are often better quality than what you can find now. So what's not to love, right?
Cons. Real vintage pieces, especially if they are in good condition and any kind of name brand (and not necessarily a trendy one), can be fairly expensive and super hard to find. Unless you've been blessed by an ultra fashionable grandmother who has had the forethought to keep all of her designer pieces in good condition, chances are you are scrambling like the rest of us. There's also, what I call, the used factor. Someone else has already worn and used said piece and it can be kind of gross.
The difference between vintage and thrift. So first of all, let's get one thing clear. When I talk about vintage, I don't mean thrift stores. I have nothing against them, but finding a real gem is going to take you a lot longer and it won't be as easy. You're probably also going to have to sift through a lot of used contemporary clothing.  So unless you are just looking for inexpensive clothing (which is just fine) then you'll be better off visiting an actual vintage shop. This is one of the reasons specialty vintage stores are more expensive. Someone has already done the work for you to ensure that everything is in decent shape and clean.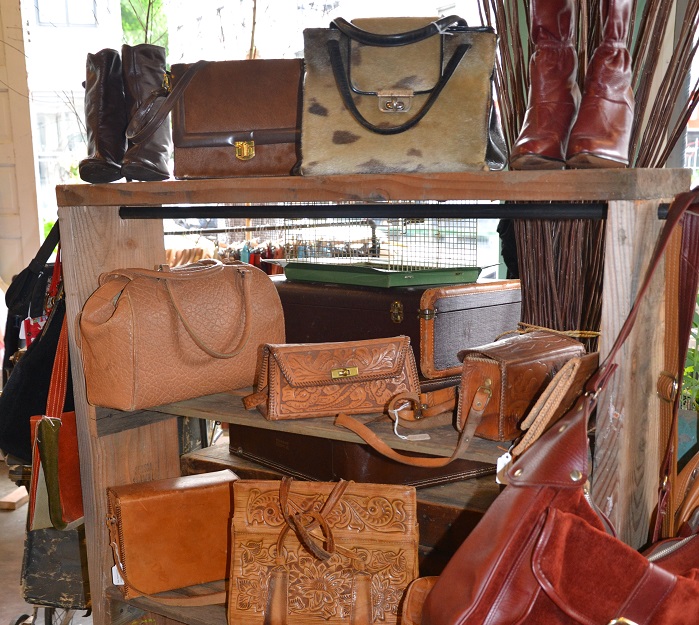 How to start? Alright, so you've decided that you want to dip your toes into the world of vintage, but what do you start with? Unless you are a serious collector and you are buying piece as objects of art, it's best to start with something you are actually going to wear or use. It's much easier to show off a vintage bag than it is to wear a head to toe vintage outfit that might wind up looking like a costume. A vintage coat, vintage jewelry or even a vintage shirt…. You pretty much can't go wrong. The trick is to blend your pieces seamlessly with what you already own.
WHAT TO LOOK FOR?
Take the time to get to know designers. Sure, we all know the big ones like Chanel, Hermes or Louis Vuitton, but there are a lot of other designers that don't have the same social media notoriety, but are gems in their own right and a treat for the discerning eye.
CLOTHING
Fabric. Feel, touch and even smell the fabric. It should be a good quality fabric that isn't very damaged or worn. If it feels delicate or you notice any cracks in it then it's probably wise to walk away. You can also hold the garment up to a light. Any wear and tear will show up immediately. Also, even though it may sound strange at first, don't be afraid to smell the fabric. While some smells might disappear when your garment is dry cleaned, a moldy smell should raise some red flags.
Condition. While buttons and small tears can easily be fixed, under arm stains and mold spots probably won't come out.
Fit. Don't look at the tag. Sizes have changed so much (we all know how much they vary from store to store) that you'll need to try the piece on to make sure it fits. On that note, don't be afraid to take your clothing to a good tailor. Remember, this is clothing you should be proud of wearing all the time and not just leaving it in your closet.
BAGS
Okay, they aren't technically clothing per say but because a great bag should last for many years, it's a worthy purchase and a little bit of carefully placed wear and tear can actually add a lot of character. If you aren't lucky enough to score a designer "pass me down" bag then there are a few things you should look for.
Befriend the seller. While it might still be possible to look through a pile of bags and suddenly unearth a mint condition Birkin bag for $1, let's assume that it won't happen any time soon. Making friends with your local vintage seller is a must because they can alert you to new products and help with authentication.
Authenticate. This is the toughest part about buying vintage bags and very unique to them. There a millions of fakes out there and when you are paying hundreds if not thousands of dollars for a bag, you want to make sure it's real (especially since the most sought after ones can go up in value). Spend time looking at: the leather, feeling the weight of the bag (if it's very light then that's a red flag), look at the stitching (it shouldn't feel plastic-y to the touch and should be even and clean), look at the quality of the hardware and look for serial numbers. Finally, if you can, compare the bag to another one from the same designer, even if it's a different model, because many of the features will be the same.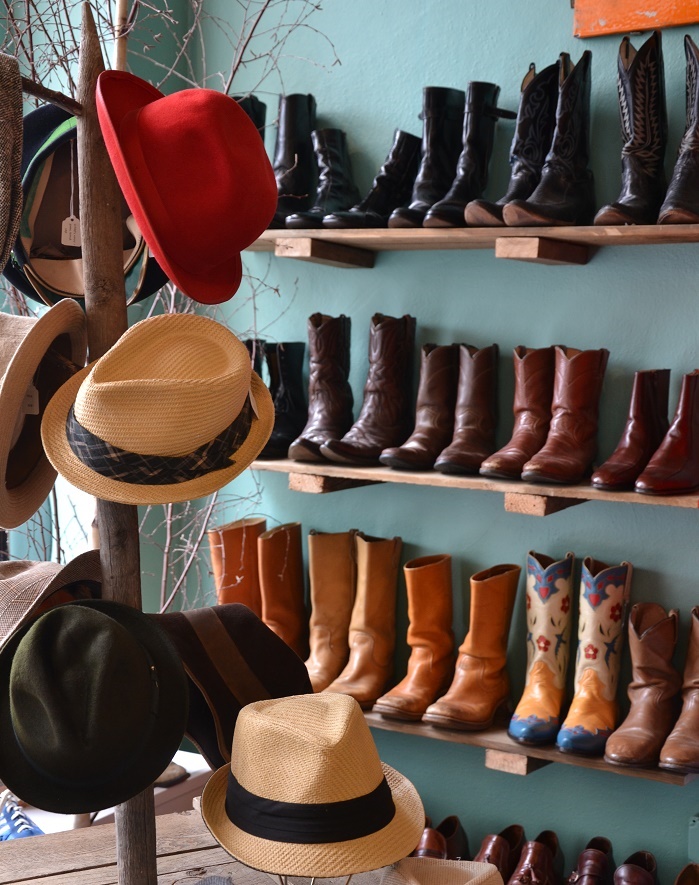 Remember that shopping vintage is a type of investment and whatever pieces you choose, make sure that you look after them. Some items actually go up in price (very significantly) over time and you wouldn't want to damage them. Keep your treasures out of the light and use padded hangers for clothing or protective dust bags for your bags.
Do you shop vintage?
IF YOU ENJOYED THIS ARTICLE PLEASE SHARE IT AND SIGN UP FOR REGULAR UPDATES

Caroline has worked with international designers in fashion retail and completed professional makeup courses when working in the beauty industry. Her love of writing, photography and film inspired her to work at the Canadian Film Center and then to earn a BFA in Screenwriting. In addition to her blog, Style On The Side, you can see her work in Huffington Post Canada and other international websites.