Easy rules to looking your best. The other day a friend and I were sitting at coffee shop chatting and people watching. I know I've said this before, but it has always been ingrained in me that every woman should be a little vain when it comes to her appearance. This doesn't mean spending hours in front of a mirror and looking like you stepped out of the pages of a magazine, but it does mean that you should take 5 seconds to glance at yourself before you go running out of the house. It's the details that make all the difference.
Why is this so important? Why should it matter when it's your personality that counts, right? Because as humans, we make snap judgements and it's super hard to reverse a first opinion.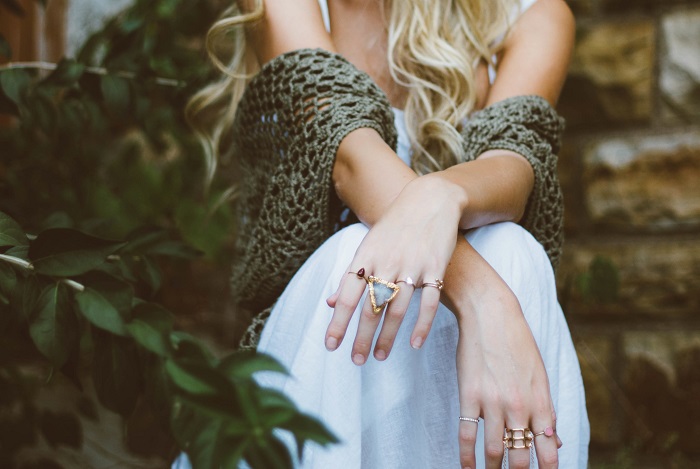 EASY RULES TO LOOKING YOUR BEST
Make Sure Nothing Is Showing That Shouldn't Be Showing
Underwear. I can't believe that we are still talking about this, but it's still so surprising to me that women will walk out the door without checking what their backside looks like. I get it, if you hate wearing a thong then don't, but please check to see if you have unsightly bulges and lumps that are visible through your pants. It looks messy and definitely isn't showing you off at your best.
Bra. There are times when a pretty lacy bra peeking out from beneath a tank might look great, but it needs to be carefully put together. An old nude bra strap that's visible under a spaghetti strap top is never attractive. The same goes for ill-fitting bras that give you unwanted "back fat" and lumps where you don't want them. A thin fabric, like a t-shirt, needs a complimentary bra.
Socks. I know, you even have to think about your socks. Crazy, right? What I'm specifically referring to is something I see all the time and that's women who are supposedly going sock-less, but somehow those nude or black toe cover socks are peeking out. Not a great look.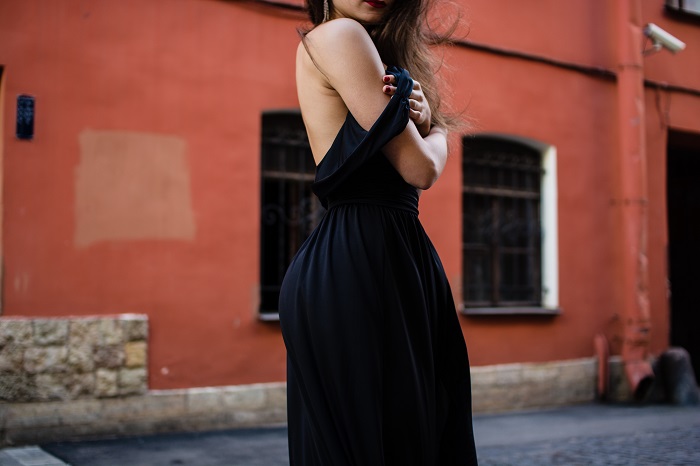 Choose One Focal Point. If you are anything like me then you always want to wear all your favourite pieces, every time you go out. The problem is that they might not all work together, even if they are standout pieces on their own. Bold earrings with a statement necklace, a flashy bag and your brand new shoes might each look great on their own, but together it might be a bit much. Build your outfit around one item and you'll look so much more sophisticated and effortlessly chic.
The same goes for mixing and matching patterns and textures. It's something we can all be working on, but if they aren't unified then you'll only look like a mess. Read: HOW TO MIX PRINTS IN STYLE
As long as we are speaking about focal points then we can't forget about our body. Love your legs and want to show them off? Keep the focus there. Don't make this about your shoulders and your decolletage as well.
Keep Accessories Balanced. It can be tempting to wear all your favourite pieces at once, but there is a bit of an art to layering jewelry. Minimal chains look great when they are paired together, as do several layered bracelets or stacked rings, but not all at once. If you are going to layer chunkier pieces with more delicate ones, try to match your metals. Read: HOW TO WEAR MIXED METAL JEWELRY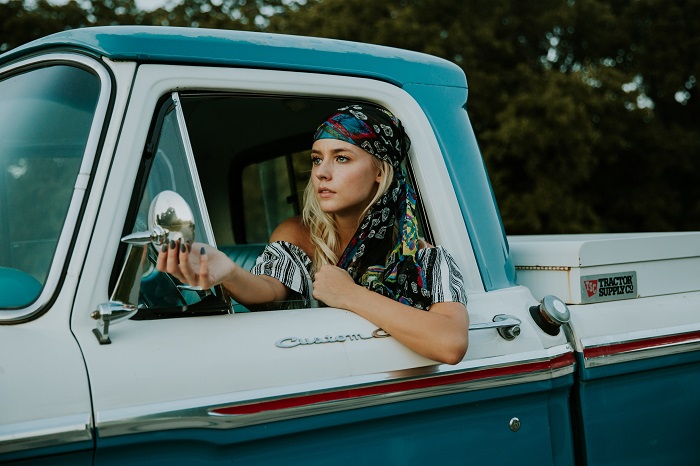 Don't Be Too Trendy. Every now and then I see a trend that I absolutely love, but really it's best not to jump on every single bandwagon that comes around. First, it might not suit you and being uber trendy is probably best left to models who are constantly photographed and can afford to change their look in the blink of an eye. Great style is all about being timeless and that means choosing your wardrobe carefully.
Don't Be Uncomfortable. Watching someone hobble along on ill fitting heels or constantly tugging on their clothes is never attractive and kind of painful. Being comfortable in your clothes is the first step is looking great.
IF YOU ENJOYED THIS ARTICLE PLEASE SHARE IT AND SIGN UP FOR REGULAR UPDATES


Caroline has worked with international designers in fashion retail and completed professional makeup courses when working in the beauty industry. Her love of writing, photography and film inspired her to work at the Canadian Film Center and then to earn a BFA in Screenwriting. In addition to her blog, Style On The Side, you can see her work in Huffington Post Canada and other international websites.