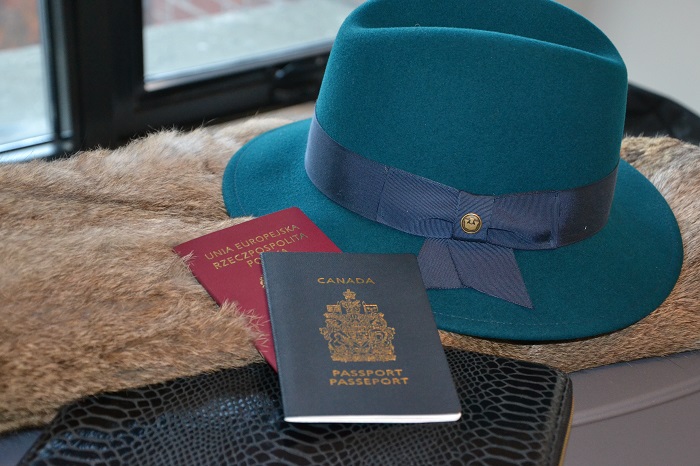 Fedora. Well the big move has started, it was a huge decision but one that I'm very excited about. Vancouver has been a wonderful home for us for the past twelve and half years, but it's now time to say goodbye. We are closing one door and opening another. We are currently in transit, living temporarily in my home town of  Toronto, Ontario, en route to Warsaw, Poland. It's a huge change, a little daunting but also very thrilling. Of course before we left, I just had to buy one (or two) last hats to take with me on this journey.
The first is this lovely turquoise blue fedora. The minute I saw it, I knew that it would be an ideal traveling companion. With an asymmetrical cut, it reminds me of the smokey nightclubs of the 1920's during the prohibition. It has the sex appeal of Marlene Dietrich with a contemporary twist. I'm always drawn to a clean modern look, but with a classic forever sensibility. The fedora will assimilate into my wardrobe very nicely and will last me a lifetime.
I invite you all very sincerely to join me on my travels!
Will you be wearing a fedora this fall?
*For more fedora suggestions join me on twitter and pinterest*