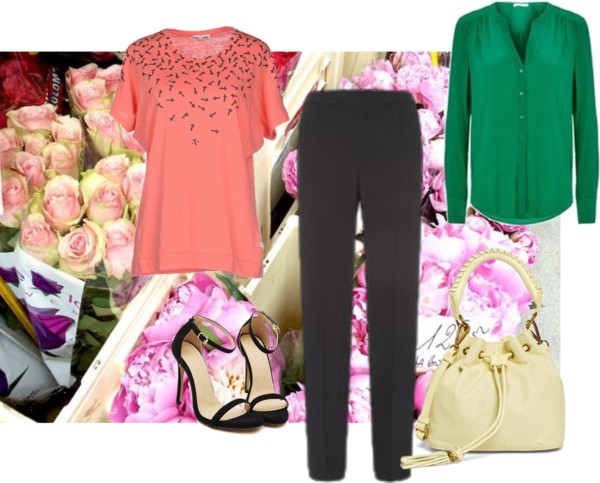 What to wear when you have nothing to wear. We all have those mornings when there's clothing all over the bed, the floor and every chair in your place and you still can't put together an outfit. Nothing seems to sit right, nothing is very inspiring and nothing works. The next time this happens, just stop and take a moment. I'm pretty sure you'll have most of these pieces in your closet already.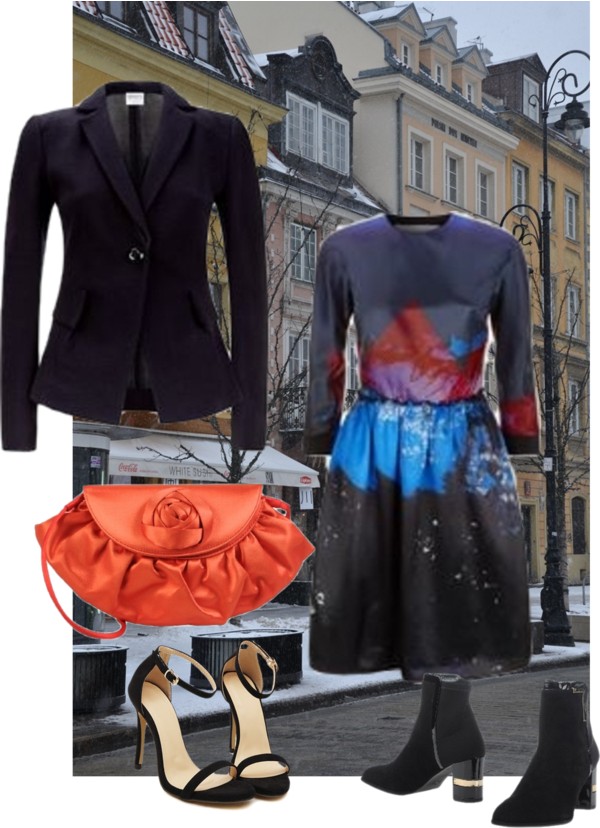 WHAT TO WEAR WHEN YOU HAVE NOTHING TO WEAR
T-shirt. A tee is a basic staple and you probably have a bunch of them in your closet anyway. Depending on the day or event in question, you can easily throw on a t-shirt with jeans, slacks or a skirt. There really is an infinite number of possibilities. Try a jewel-tone tee with with jeans and flats for day or the same base with heels and some statement jewelry. For a meeting, pair a black or white tee with slacks and a cardigan or blazer.
Button down shirt. Just like your basic tee, a classic button down is very appropriate for most occasions. Pair it with trousers and chunky heels for day, or throw it on over your tee and a pair of jeans for day.
Blazer. A structured blazer gives any outfit instant polish. Tired of the same old tee and jeans? Simply throw on that blazer and roll up the sleeves for a sleek vibe. That same blazer will look professional paired with a pencil skirt for work or fun and easy going with a skirt for date night.
Leather jacket. It seems that in the past few years leather jackets have permeated our collective consciousness and ingrained themselves permanently into our wardrobes. When all else fails, throw your motto jacket over pretty much any outfit to give it a rebellious feel.
Trousers. Every woman should own a classic pair of trousers. For day, throw them on with a button down shirt (another wardrobe staple). For the evening, open a few buttons, put on your favourite dramatic earrings and a pair of stilettos
Graphic or printed dress. Many of us will have that one dress that we bought and love, but it never really feels appropriate to wear. Well, here's your chance. Wear it with a pair of ankle boots and a denim jacket for day or heels and a moto jacket for night. Whether you opt for a grunge or ladylike look, there are many styles you can choose from.
Skirt. Who doesn't have a basic skirt in their closet? Whether a bold pattern or a solid, wear the skirt with a simple tank and an eye-catching bag.
Little black dress. We all have that one go to dress that we can wear for any number of occasions. So when you have "nothing to wear," throw on that dress, pair it with a fabulous hat (yes, even if it's outside of your comfort zone). In winter, try a classic beret with a trench and in summer opt for a straw fedora. Leave the house, head held high, feeling great about yourself.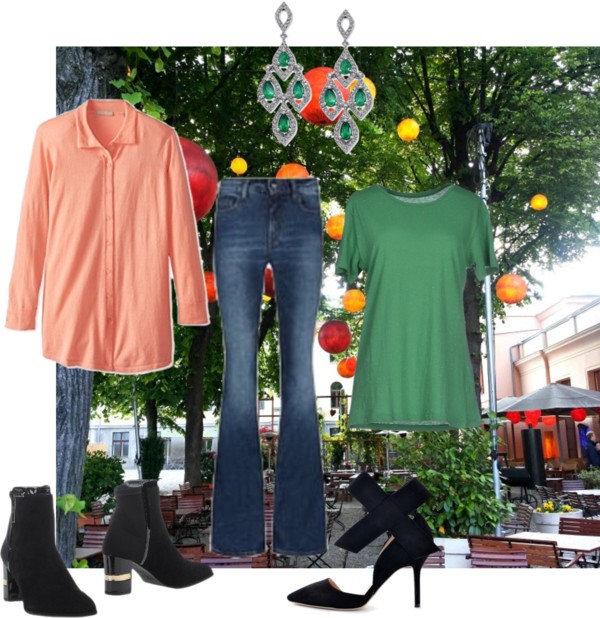 The next time you find yourself surrounded by clothing and absolutely nothing to wear, take it back to the basics. Simply add your own flair and you'll find yourself with a unique ensemble that screams you!
What's your go to when you have "nothing to wear"?
For more ideas don't forget to follow me on INSTAGRAM and PINTEREST
IF YOU ENJOYED THIS ARTICLE PLEASE SHARE IT AND SIGN UP FOR REGULAR UPDATES


Caroline has worked with international designers in fashion retail and completed professional makeup courses when working in the beauty industry. Her love of writing, photography and film inspired her to work at the Canadian Film Center and then to earn a BFA in Screenwriting. In addition to her blog, Style On The Side, you can see her work in Huffington Post Canada and other international websites.