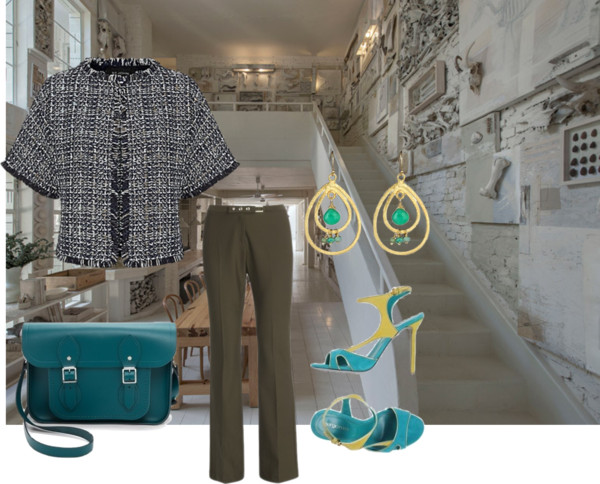 How to dress an apple shape.  An apple shape is characterized by being overall well proportioned. An apple is absolutely not someone who is overweight, it's just that any extra weight you may have will show up in your mid section. Generally, apple shapes have more curves in the chests and tummy areas, with their hips being on the slimmer side. They also have elegant legs and arms that are begging to be shown off! Remember that your success is determined by how you feel and that might mean spending some time trying on different pieces. Be prepared for some frustrations but don't ever give up, because the feeling of finding that perfect outfit will outweigh the frustrations of getting it right.
HOW TO DRESS AN APPLE SHAPE
Tops. V-necks, scoop necks, strapless and narrow tops are going to be your best friend. Show off a beautiful neckline by wearing a turned up collar (this is also the perfect excuse to show off some new statement earrings). Draw attention to your arms by looking for blouses with embellished sleeves and cute cut-outs. While you might be tempted to reach for monochrome outfits, try a top with a bold print or one with a diagonal cut. This will help camouflage any unwanted weight you might be carrying around your middle and not to mention, a fabulous print is super stylish. Rather than tucking your shirt into your skirt or pants, look for shorter tops that skim your hip bones.
Fabrics. When choosing tops and jackets, look for structured, well cut architectural fabrics. You are trying to create the illusion of a waistline, while highlighting your best assets. An a-line or empire cut coat will look superb on you.
Pants. A flat front pant is the key to looking your best. Opt for a mid-rise and a slightly flared leg to balance out a fuller upper body. A cargo pant will also look fantastic on you. Since this shape tends to have a flatter backside, look for back pockets. They will help to give you some added curves for a nice balance. If you love a skinny jean, it can be a great choice. Simply pay attention to the style of your top (think structure and streamline) and try pairing them with a great ankle boot.
Skirts/dresses. While loose and floaty fabrics may not be the best choice, a wrap dress or one with a side gather is made for you. For those warm summer nights a short empire cut or an asymmetrical hemline will be stunning. Go ahead and show off those legs. The trick is to stay away from pieces that have a natural waist. If you are wearing a belt look for a wider one and wear it at the thinnest part of your waist.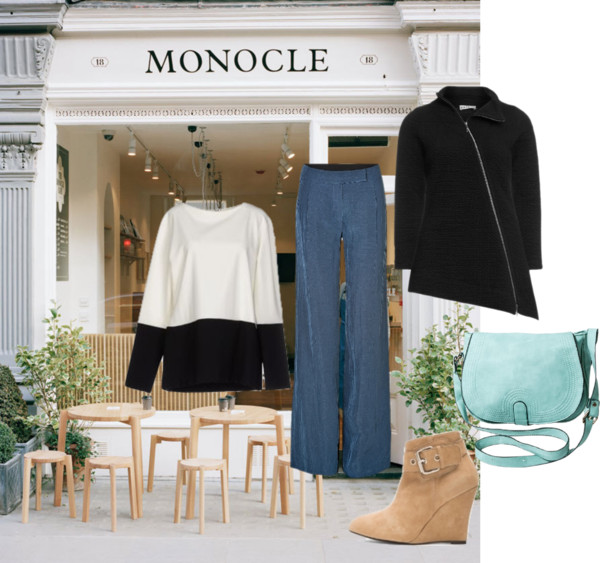 As with every single body type out there, this is about highlighting the parts that you love and proudly showing them off. When you do that the parts that are not your favourite will quietly fade into the background!
What are your tips on dressing an apple-like body shape?
*For more on how to dress an apple shape follow me on instagram and pinterest*