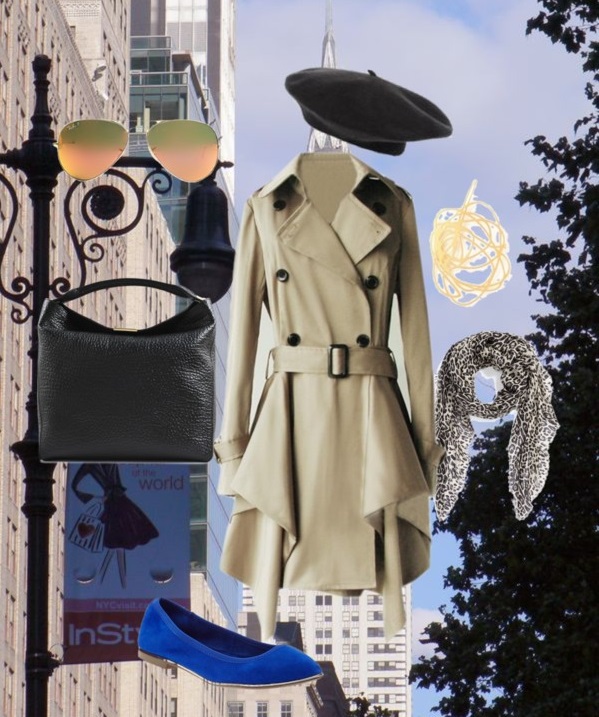 Must have accessories for fall. There are certain items that make a wardrobe complete. It's these pieces that have the uncanny ability to pull together or completely transform a look. They are timeless, classic and versatile. I'm sure many of us have a little black dress hanging in our closets, but if you are like me, pulling it out for the umpteenth time can get a little tiring.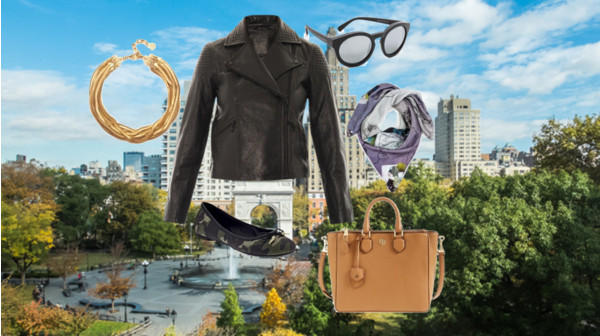 MUST HAVE ACCESSORIES FOR FALL
Statement jewelry.  Everyone should have a great necklace. Pick a classic shape and perhaps one with colour. A simple sheath dress will be completely transformed. Need to dress up a simple tee? No problem, a necklace is all you need. The other piece  I would add to this category is a fun brooch. It might not be for everyone but simply adding a brooch to a coat, scarf or hat can quickly make a boring outfit more interesting.
Scarves. I'm a huge fan of a patterned scarf. How about a leopard or geometric print? Colour or black and white, it doesn't really matter. A scarf adds a little flourish that looks great in the fall. Plus it does double duty by keeping you warm. Take a classic black trench or moto jacket, add a statement scarf and volia you are ready to go!
Flats. Heels aren't always the ideal shoe for running around. I believe that a classic flat belongs in every woman's wardrobe.  Sure, black is always appropriate, but how about picking a bold colour like red, blue or green?  A tan pencil skirt with a pair of deep blue flats will always be a showstopper.
Sunnies. This is one of my favourite accessories. Not only are they practical, but a dramatic pair of sunnies will complete any outfit and they go with everything you own.
Oversized watch. In the summer I tend to shy away from watches as they feel too heavy in the heat, but as my work schedule ramps up, so does my need to wear a watch. Doubling as a piece of jewelry, a watch looks great on its own or stacked with some bracelets.
Everyday bag. Okay, this is a little bit of a cheat as most of us can't get enough bags, but a beautiful everyday bag is definitely a must have item. In either a black, brown or tan, this piece becomes your calling card and is a puzzle piece to completing your image.
So once again, it's time to take inventory of what you have in your wardrobe. Simply adding or exchanging a few pieces will give you that effortless style in no time!
What are your must have accessories for fall 2014?
Shop my must have accessories for fall here: