This is a story of style and confidence or how style affects our confidence. My mother always had great style and amazing fashion sense. I don't know how she did it, but she'd always manage to find designer sample sales and buy beautiful clothing on a budget.
We'd drive out to a commercial subdivision, get a lost a few times, and then find a room full of beautiful clothing at discount prices, in small sizes that fit my mother's small frame perfectly. It wasn't that she was particularly obsessed with clothing, she just liked looking her best and that meant wearing flattering pieces.
Maybe this stemmed from her childhood. Growing up, she lived a privileged life in Poland since my grandfather was a minister in the government. Even so, there wasn't a lot available, so people had to be creative with what they could get. She always had a good eye and with an artist's soul, she could put anything together and make it work. Not only that, but she knew her body well and knew what to do to make it look its best.
There's a great story my father tells. Shortly after they were married, my mother was studying painting in Paris and he was working as a road engineer in Iraq. She joined him and they went to a high society party. All the ladies crowded around my mother asking about the latest fashions and what the women in Paris were wearing. As an art student, she had no idea, but rather than let them see that she gave them all the once over and said, "well, for starters, the women shave their legs".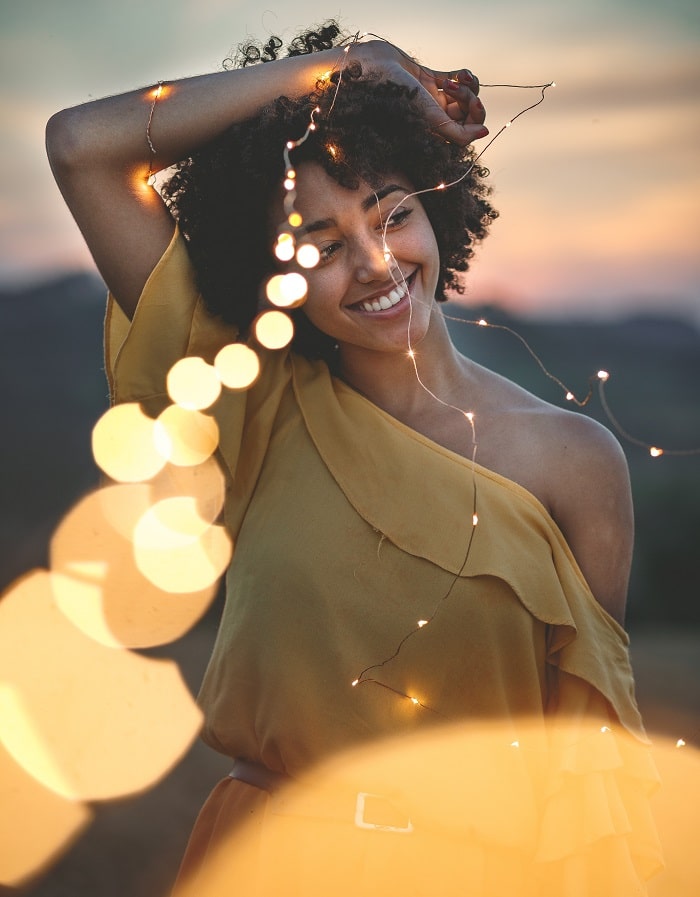 HOW STYLE AFFECTS OUR CONFIDENCE
Before we talk about style let's talk about the very simple (or extremely complicated) act of acting more confidently. You know that saying "fake it 'till you make it." Well, here's what you are going to do.
Facial Expression. Watch that resting "pissed off" face. Make an effort to relax those features.
Posture. Keep your back straight and your head held high
Smile. While you are making an effort to soften your expression, try smiling once in a while and actually making eye contact when talking to someone.
Breathe. Fight those nerves by focusing on taking deep breaths and enunciating when you speak.
Don't Apologize. Unless you actually have a good reason, don't apologize and never put yourself down. The worst thing you can do is be self-deprecating.
Read the full article here: HOW TO APPEAR MORE CONFIDENT
ALWAYS LOOK YOUR BEST
It actually doesn't take that much to look your best. There are small things you can do to update your style and fit in anywhere you might want to fit in, (or stand out, if you are more inclined in that direction)
Get a manicure and pedicure. It's instant gratification and ratty nails are always a no-no
Get a haircut or at the very least refresh your colour. You don't need to do anything dramatic (although I highly recommend it!) and those two hours spent in the chair will leave you feeling like a new person.
Stock up on some accessories. It can be whatever you want, a new scarf, a pair of sunglasses or even some great costume jewelry. Whatever you choose doesn't need to be expensive, it just needs to make you happy.
Read the full article: HOW TO EFFORTLESSLY REINVENT YOUR STYLE
If you need some more tips on how to look your best and to maximize your style then check out my: EASY RULES TO LOOK YOUR BEST
If you don't feel good about yourself then it will be much harder to be confident. It's really that simple. So if you are feeling less than amazing, take a moment to look in the mirror and make those small adjustments that will leave you feeling your absolute best!
IF YOU ENJOYED THIS ARTICLE PLEASE SHARE IT
AND JOIN MY FREE RESOURCE LIBRARY


Caroline has worked with international designers in fashion retail and completed professional makeup courses when working in the beauty industry. Her love of writing, photography and film inspired her to work at the Canadian Film Center and then to earn a BFA in Screenwriting. In addition to her blog, Style On The Side, you can see her work in Huffington Post Canada and other international websites.