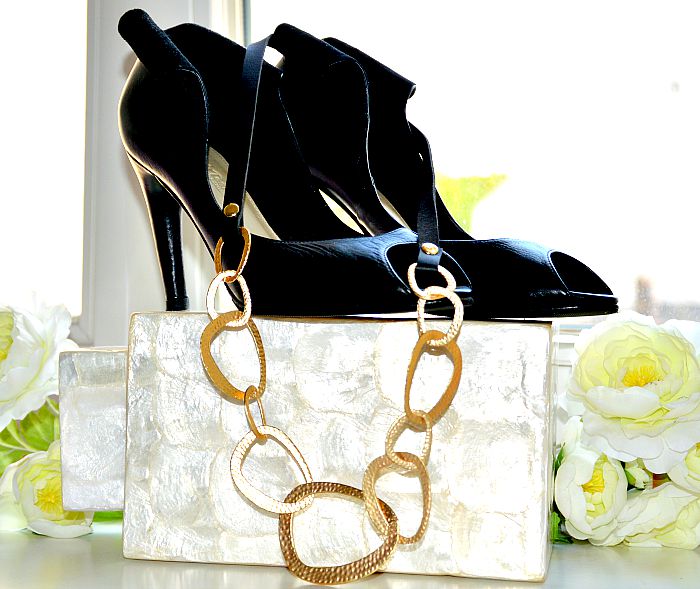 Style habits that make you look older. A few weeks ago, I attended an event not wearing anything very special or having put a lot of thought into my outfit. So I was quite shocked when someone asked my friend  who that beautiful woman was…. Well, other than giving me a great ego boost, I started to wonder "why me?" Why was I so pleasantly singled out? Then I realized that most of the other women looked kind of old and frumpy.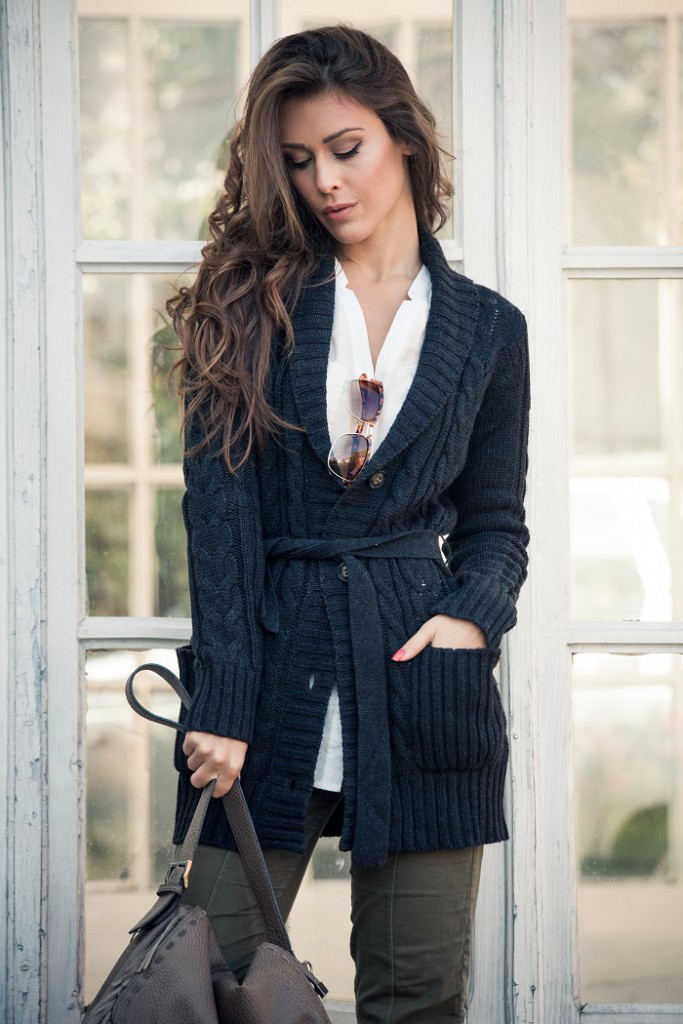 STYLE HABITS THAT MAKE YOU LOOK OLDER
Ill fitting clothing. I have as many body issues as the next girl and sure there are days when all I want to do is hide myself in an over-sized sweater, but the problem with doing that is you'll always wind up looking frumpy. You don't have to love every single part of your body and you can diminish the parts you don't like, but do this by highlighting your assets instead of hiding yourself. Love your legs but hate your tummy area? No problem, simply reach for a cute blazer and pair it with a shorter skirt (and yes, that means it can be to your knees). If you are trying to mask your less favourite parts, look for higher quality fabrics with more structure.
Inappropriate colours. Black is slimming, right? Well that's only half the truth, because if the outfit doesn't fit, then I don't care what colour it is, it won't look good. Also, if you don't look great in black (as in, it washes you out) then you'll look sick instead of sophisticated. Sure, you can still wear black but then make sure you have a bit of a bright colour near your face.
Wrong sized bra. Okay, I'll admit that I've never been overly comfortable going to bra fittings, but they are necessary and should be repeated every time you gain or lose some weight. Whatever your size, know that it is not attractive when you can see all the lumps and bumps under your clothing or when your chest is in the wrong place…..
Sensible footwear. When she was in her late 90s, my grandmother finally switched to a more sensible shoe. Until then, however, she always wore a classic pump. That should be a lesson to everyone. Flats or heels, it doesn't really matter. As long as the shoe looks good on your foot, it will work. Also, pay attention to your proportions. Kitten heels may be best left to a petite woman, while a straight chunkier heel looks fantastic on a taller woman.
Blah accessories. I'm officially saying that it's okay to wear statement pieces. It doesn't have to be large, over the top jewelry, but it's important to give your outfit some visual interest. Even if it's just a swipe of red lipstick (which, by the way, was what I was wearing with a black sweater over a striped top).
Ignoring trends. You don't have to jump on every trend band wagon, nor should you, but pay attention to current lines, textures and overall styles. You can then take your classic pieces and give them a twist so that your look becomes contemporary chic instead of just dated.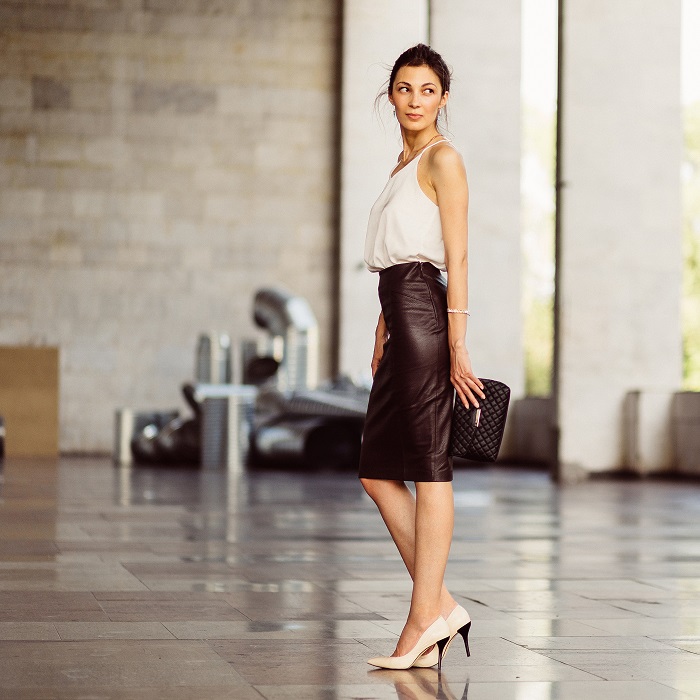 A huge part of staying young looking is dressing yourself to highlight all of your best assets. Whether you choose classic pieces or trendy ones, just make sure that you are having fun and not taking yourself too seriously. Above all, never ever wear something just because you feel that you "have to".
Also read: Beauty Mistakes That Make You Look Older
What do you have in your wardrobe that just makes you feel amazing?
For more tips don't forget to follow me on INSTAGRAM and PINTEREST
IF YOU ENJOYED THIS ARTICLE PLEASE SHARE IT AND SIGN UP FOR REGULAR UPDATES


all images except shoes courtesy of DollarPhotoClub

Caroline has worked with international designers in fashion retail and completed professional makeup courses when working in the beauty industry. Her love of writing, photography and film inspired her to work at the Canadian Film Center and then to earn a BFA in Screenwriting. In addition to her blog, Style On The Side, you can see her work in Huffington Post Canada and other international websites.