How to wear a summer scarf.  Summer scarves are some of my favourite accessories. Extremely versatile, they can be worn knotted around your necks on a chilly day, as a wrap for an elegant dinner, as a head wrap and even as a halter top.  What I love most about summer scarves is that most often they are colourful, light and breezy. If you are like me and you stick with a fairly monochromatic wardrobe, which includes a fair number of black items, than a summer scarf makes for the perfect contrast.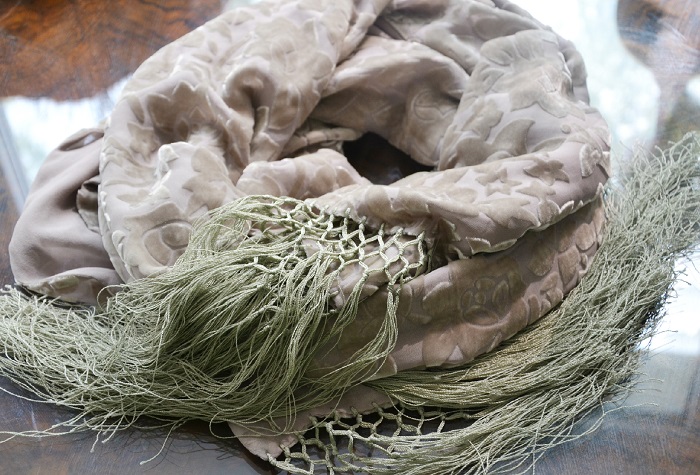 How to wear a summer scarf
Colour. Summer scarves should be lively and vibrant. For a soft romantic look, opt for pastels. Light pinks, yellows and classic whites look great on the hottest summer days. I like to think of them as an extension of the sun, especially on  cloudy days. Vibrant colours like mint, orange and fuchsia are very elegant and I love these stand out choices for night.  A lovely green makes for a chic wrap on a cooler evening, or perhaps tie a bright fuchsia scarf over your hair for a romantic road trip reminiscent of the golden age of Hollywood.
Texture. I tend to gravitate to simple scarves, but there are so many gorgeous textures out there. How about an elegant embossed floral print or perhaps a scarf with a golden thread interwoven through the fabric? Of course, fringe is always a wonderful choice.
Pattern. Why stick with a solid when there are hundreds of stunning prints in the world? Leopard prints, abstract florals to city or country scapes, the possibilities are endless. These are all timeless and give you a perfect excuse to have some fun. No print is too old, you can always make it your own.
Fabric.  In the winter, I favour toasty textiles like wool but the summer is meant for airy fabrics like a gauzy cotton, loosely woven linens,  the cool feel of silk or even the luxuriousness of a silk velvet.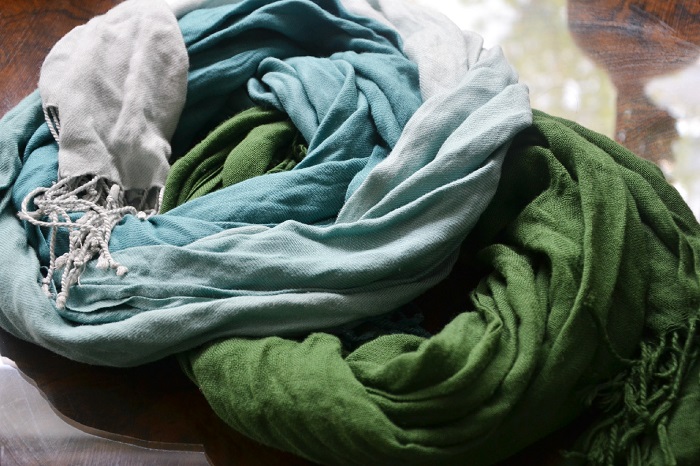 Once you have chosen your colour, texture and pattern, it's time for the fun part of deciding how you will wear your scarf. I am partial to them when they are worn as turbans, head bands or secured around a ponytail. There are so many, "how to wear a scarf" instructional videos yet we  don't frequently see them being styled this way, this is definitely a bold choice.  I believe that wearing a head scarf is always a standout option.  I also love them draped loosely around my neck and double knotted, length permitting.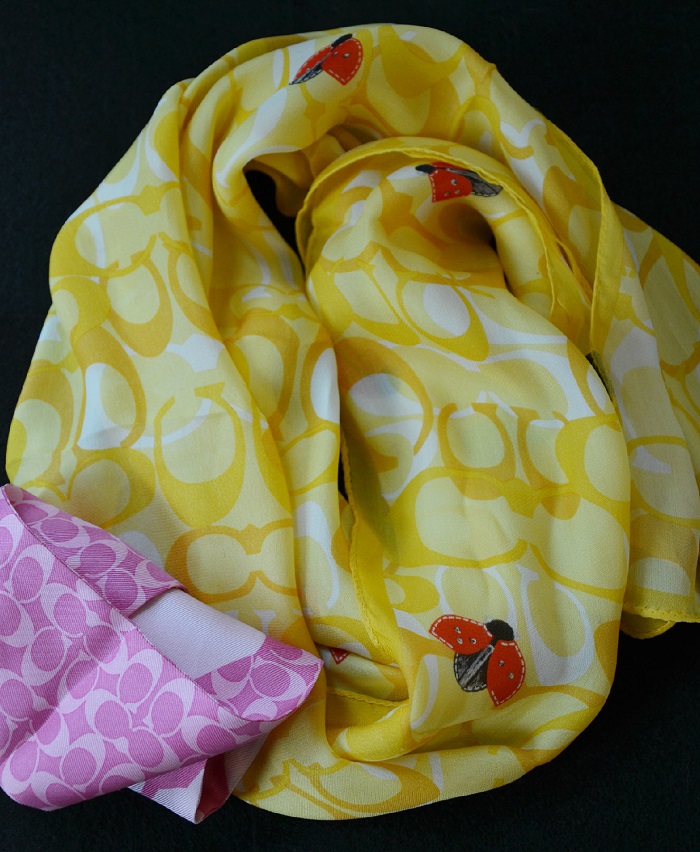 Now that you've chosen the perfect scarf (or scarves) for you, how will you wear it?

Here are some great ideas for how to wear a summer scarf:




*For more on how to wear a summer scarf follow me on instagram and twitter*