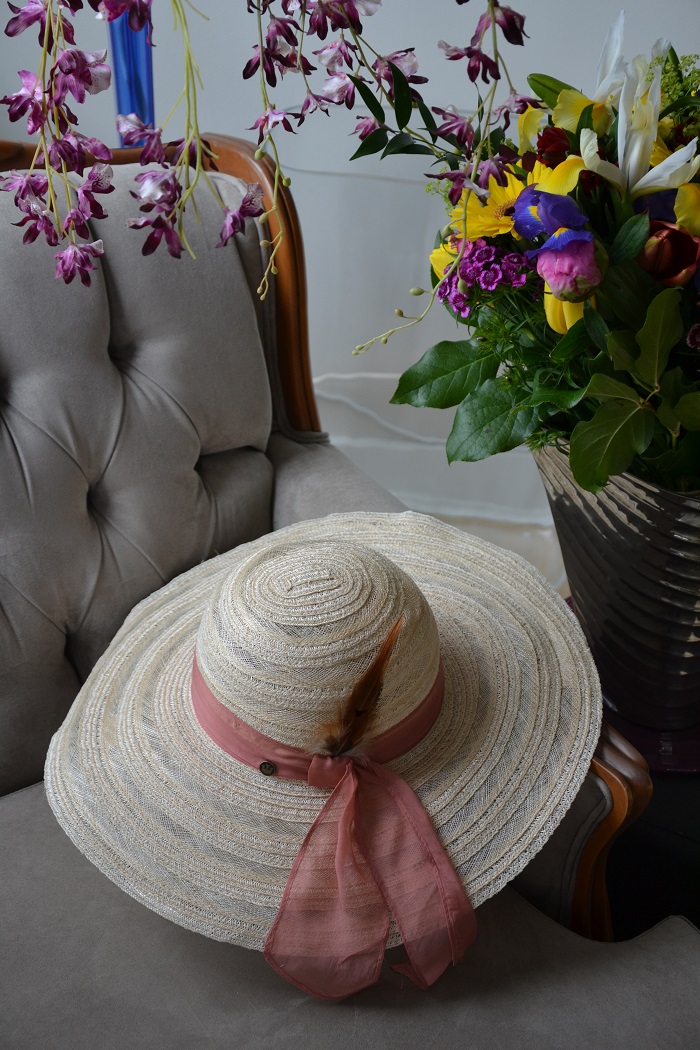 What to wear at the pool.
Well I did it again. When I woke up this morning I knew that I needed a new hat. Yes I own many, but for me a hat is just like any other accessory. I find one that I really love and right away I will create several outfits in my mind.  Once I'm satisfied that it will get lots of wear, it becomes a part of my collection.  It's like I've said before, wearing a hat gives me a certain confidence and I can't help but create a character that I can become.
So I made my way over to my local hat store, Goorin Bros., and came home with this straw floppy. I was immediately attracted to the texture and colour. The delicate pink scarf adds a little bit of softness to the look.  While this hat makes me think of afternoon tea in a garden I think I'll be able to wear it with just about anything. Since it's a neutral I can see it looking great with cutoffs or a light summer dress. Also, since it's a fine straw, I can also roll it up and put it in my bag when I'm not wearing it. That might be perfect for the pool.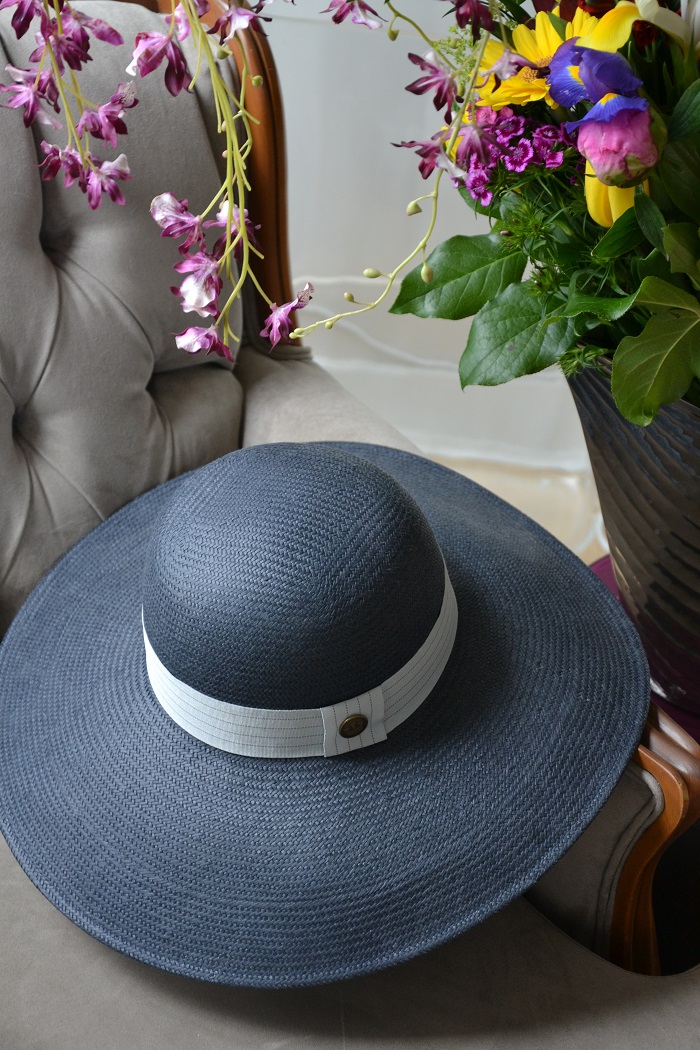 After I brought this hat home I decided to to an inventory of my other wide brim summer floppies. This navy hat is very classic and due to the tight weave, feels fancier than the first one. It has a wider more structured feel even though the brim is exactly the same size. Last year  I wore it with a white dress as we toured vineyards in the Okanagan.  Sampling wines while sitting on a tree covered patio overlooking the lake I remember feeling very chic and elegant.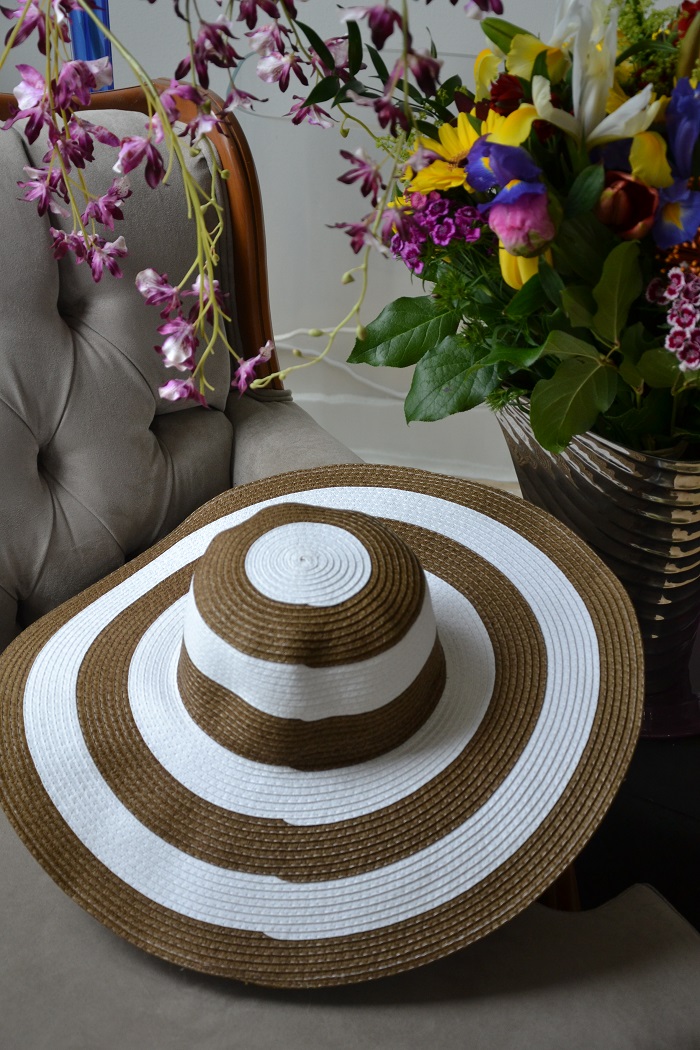 Last but certainly not least is this striped hat. My friend brought it back for me from the Philippines. She knows how much I love hats and this one is amazing. The brim is huge and will be absolutely perfect for one of those piercingly sunny days on a beach. I can sit under an umbrella and be glamorously protected from the sun.
In a few weeks we are doing a road trip down the west coast and I'm already getting excited about packing a fabulous wardrobe. I'll definitely be bringing a number of hats. With an assortment of scarves, brooches and maybe a vintage pin or two, I'll be able to put together a different look every day.  The nice part of taking a road trip is that I'm not really limited in what I bring…
What to wear at the pool? What are your thoughts?
*For more on what to wear at the pool don't forget to follow me on twitter and instagram*