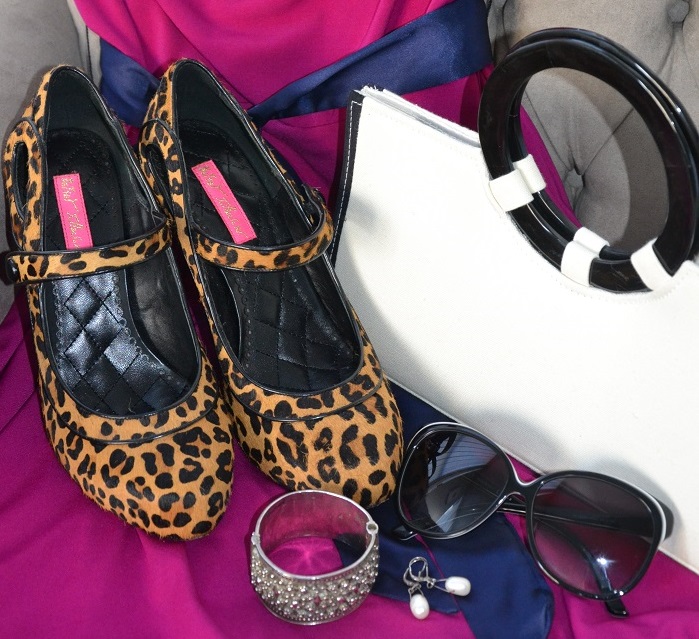 How to take your look from day to night.  Lately I've noticed that more and more my outfits have to do double duty. I'm constantly on the run. In the mornings I go to work and from there who knows where the day will take me. I like being organized and while a certain amount of impromptu events are welcome, I prefer being prepared. Luckily, it doesn't take a lot to go from professional to sophisticated in a few short minutes.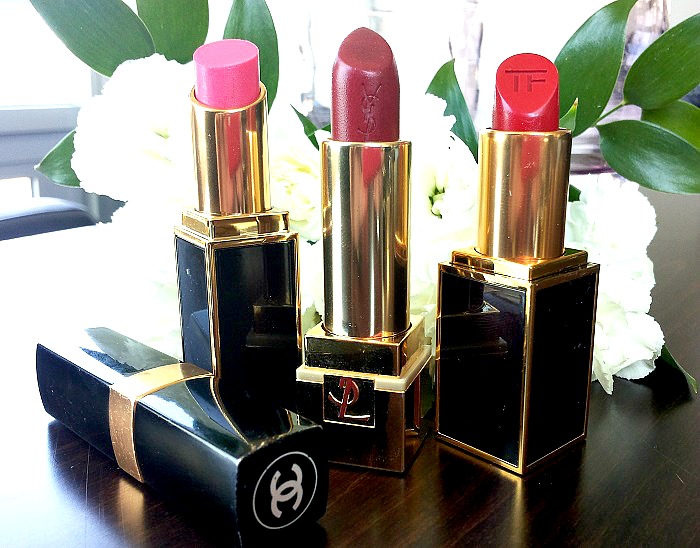 HOW TO TAKE YOUR LOOK FROM DAY TO NIGHT
The base.  If I know I'm going to be going out after work and I won't have time to change then I might wear basics that can go with anything. For a fancier outing, I might choose a simple sheath dress or a shell and a pair of slacks. If I'll be going for drinks with friends then a pair of dark flared jeans and a pretty blouse will do the trick. While black always works it can also make you look washed out, especially after a long day, so opt for a rich jewel tone that will really make your complexion and eyes pop. For more tips on how to wear black read this.
Makeup. During the day, I like to wear neutrals (albeit with a hint of shimmer) but for evening, I'm all about smokey eyes or eye-catching lips. Take a look in any of my bags and you'll find three lipsticks (I'm not even kidding), one red, one pink and one neutral because you never know what mood will strike me. If I'm looking for more drama then a smokey eye only takes a few minutes to produce. Rather than using traditional greys, recently I've been loving deep plums and greens.
Hair. For those of you with long hair, prepare ahead and tie your damp tresses up in a bun or twist them into a chignon for the day. Then just before going out, simply let it loose, run your fingers through your hair to loosen the waves and you are good to go. Now that I have short hair, I like to give it a few spritzes of my favourite sea salt spray to create those easy waves that are perfect for a night on the town.
Shoes. While I love a great pair of heels (who doesn't?), they aren't always practical for day, especially if I'm running around. In that case, I might wear a basic pair of ballerina flats during the day and simply slip my favourite heels into my bag. Add a pair of bright heels to any outfit and you'll instantly be taking it up a notch without even trying.
Bag. For day, I usually need a larger tote for all my stuff, but I rarely want to drag it around in the evenings. So, whenever possible, I slip a cute clutch (think an animal print) into my bag. I can leave the big bag in my car and hit the town with free hands.
Accessories. Accessories can make or break an outfit and they can certainly lend a lot of sophisticated or edgy style, helping complete any look you might be going for.  While simple jewelry might be ideal for day, try replacing it with a bold statement necklace for night. Or don a dramatic pair of earrings. To really stand out, opt for something a little bit different like a colourful scarf or a great hat.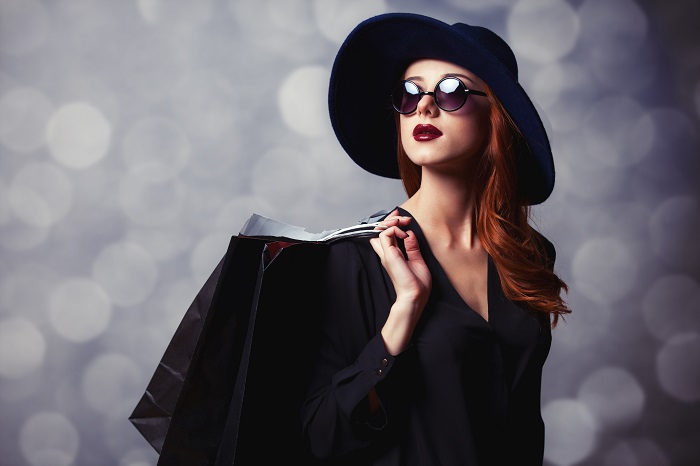 It only takes one or two small changes to take your look from day to night.
Do you have any tips for taking a look from day to night?
For more remember to follow me on INSTAGRAM and PINTEREST
IF YOU ENJOYED THIS ARTICLE PLEASE SHARE IT AND SIGN UP FOR REGULAR UPDATES

feature and last images courtesy of DollarPhotoClub



Caroline has worked with international designers in fashion retail and completed professional makeup courses when working in the beauty industry. Her love of writing, photography and film inspired her to work at the Canadian Film Center and then to earn a BFA in Screenwriting. In addition to her blog, Style On The Side, you can see her work in Huffington Post Canada and other international websites.