Womens essential checklist. Ever wonder why some women just seem to turn heads even when they are wearing a simple pair of jeans and a t-shirt? You can't quite put your finger on why you can't keep your eyes off of them. You think to yourself, if only I changed my hair colour, lost those last 5lbs or bought that expensive handbag I could look like that. Well here's the secret: it's all about the fit of the clothes. The minute a jacket fits it looks like it was made for you. As a result your confidence soars and you look fabulous.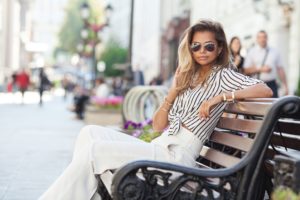 WOMENS ESSENTIAL CHECKLIST
Pick pieces that you love. This might seem obvious but really, how many times have you reached for something just because you think it might be appreciated by others. If someone else's opinion is leading your fashion choices then you'll never truly feel comfortable in your own skin.
Fit, fit, fit. I cannot stress this enough, if your clothing doesn't fit there is no way it will look good. Shop around for a great tailor because they are about to become your best friend. A good tailor loves clothes about as much as you do and they appreciate the human form. Their main goal is for you to look and feel fabulous in your clothes. Need I say more?
Read magazines and scour the internet. Most of us are doing this anyway but take a moment to really look at what your favourite celebrities and models are wearing. I'm positive that there are some you gravitate to over others. True you may not have their exact body type (or a team of stylists hired to make you look fabulous) but it's easy to "steal" their looks. Pay close attention to the shapes, patterns and colours they wear and take the "idea" with you when you go shopping.
Choose a signature piece. I'm sure we can think of more than one style icon who became famous for their signature style. This could be an accessory or an item of clothing. I'm rarely without a great pair of sunglasses (yes even on a cloudy day) but it can be anything you love. Keep in mind that it's an item that, no matter what else you are wearing, keeps you in your comfort zone giving you a dose of confidence.
Honour your body shape. Do you love your legs, arms or waist? Well show them off. Rather than focusing on how to hide your less than perfect spots highlight the ones you are proud of. We tend to spend way too much time talking and thinking about the parts we don't like. So how about switching on the positive thoughts. If you love it and show it off then that's exactly what others will notice as well. (assets)
Good health. No matter how amazing your clothing if you aren't feeling good then you won't look good. Eat healthy, exercise regularly and keep a stellar beauty routine. Ensure that you wash your makeup off every evening and take care of your skin. Think of beautiful skin as the perfect canvas for your makeup because after all sensual red lips or an eye-catching smokey eye are also a part of your style.
DOWNLOAD YOUR CHECKLIST BY CLICKING ON THE IMAGE BELOW!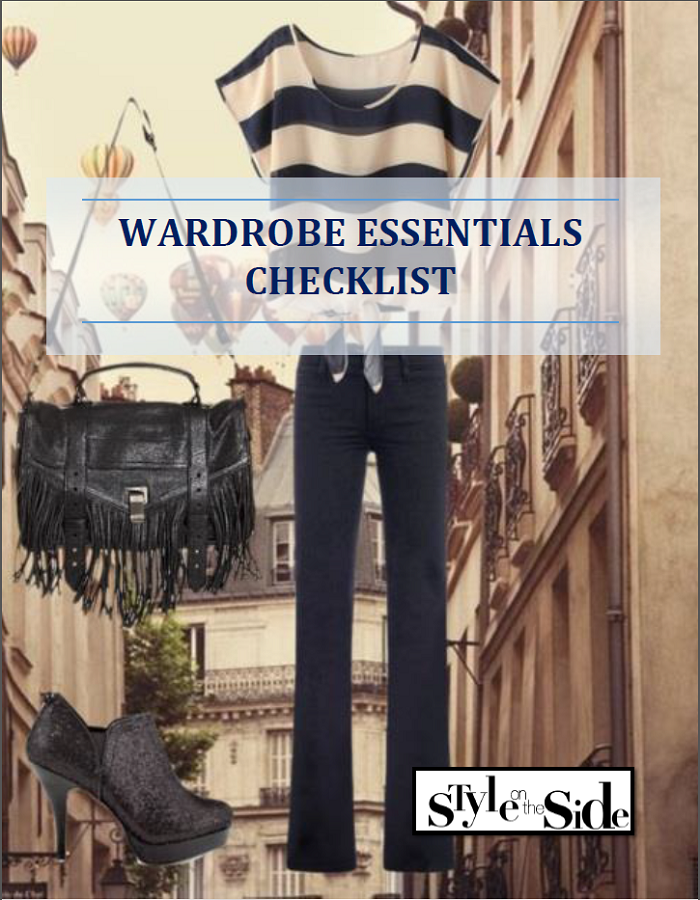 IF YOU ENJOYED THIS ARTICLE PLEASE SHARE IT AND SIGN UP FOR REGULAR UPDATES


Caroline has worked with international designers in fashion retail and completed professional makeup courses when working in the beauty industry. Her love of writing, photography and film inspired her to work at the Canadian Film Center and then to earn a BFA in Screenwriting. In addition to her blog, Style On The Side, you can see her work in Huffington Post Canada and other international websites.