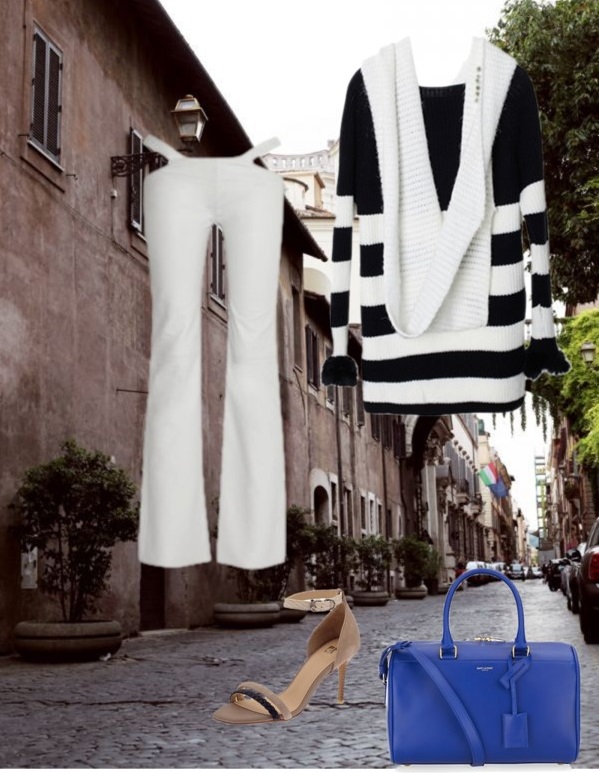 How to wear white after Labour Day. So I'm pretty sure that I don't need to say that white is a great colour to wear all year round.  There are airy summer dresses to choose from when the temperatures rise and in the winter we can always find gorgeous wool coats and suits. In the fall, however, it's a little tougher to find that perfect white. I always feel a little odd wearing a thin dress, even if I'm layering and my wool coat is way too warm. So what is one to do?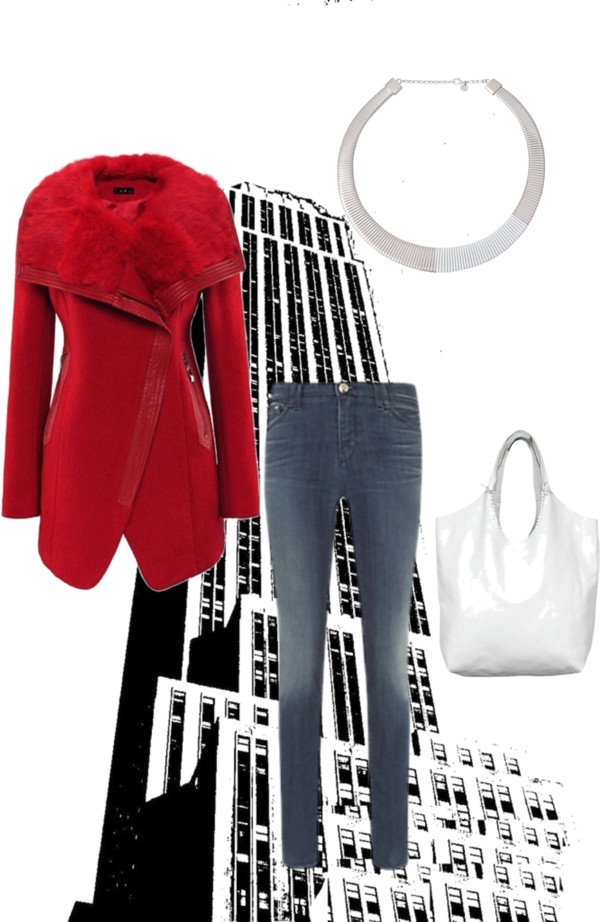 How to wear white after Labour Day
Pick a single piece. A white sweater with a leather skirt or pants is always a good option. White skinnies with a cozy sweater and a pair of suede booties is perfect for when the temperature starts to drop. White wide leg pants with a striped tee feels very French and therefore it's an automatic win in my book.
Accessorize. A white scarf or bag, yes please! Or maybe a white hat, a pair of statement earrings or an over-sized necklace. All of these are fantastic options that you can easily integrate with the outfit of your choosing. A monochromatic look like a gray dress and a white tote is a great choice. The bag will add just the right amount of subtle contrast.
Pick the unexpected. It's no secret that I love a moto jacket. Now, instead of a traditional black one, why not reach for a crisp white? A white jacket always looks chic, no matter what time of year it is. Black and white brogues are also a great choice. They are a forever classic that always looks contemporary.
Mix with colour. White and colour is always the right combination. If you are like me, you probably find yourself reaching for dark colours more and more often this time of year. This is normal, but think about how luxurious an oxblood coat or sweater might look with a bright white hat or bag.
As much as I love most colours, I hold white in especially high esteem. It's a colour you need to treat with respect and wear when you are feeling confident and ready for the world. Or perhaps, it can even be the opposite. White is the colour you can reach for when you need that extra boost of confidence.
How do you like to wear white after Labour Day?
Options for how to wear white after Labour Day


*For more on how to wear white after Labour Day follow me on instagram and twitter*