Fall outfits that will always work. It's that time of year again when it's too cold to wear my lighter fall clothing, but not so crazy cold that I'm bundled up within an inch of my life. The excitement of the holidays isn't upon us quite yet, but the days have already settled into a seemingly endless loop of monotonous grey. Of course, I've once again taken to wearing the exact same thing every day. I know, I know but my hoodie is so cozy, I just can't help myself. I always realize this is happening because I start online stalking my favourite shops. Please tell me that I'm not alone in this.
For those days when your jeans and hoodies seem like the only option, it's important to set up a uniform that we can reach for blindly and that will always work.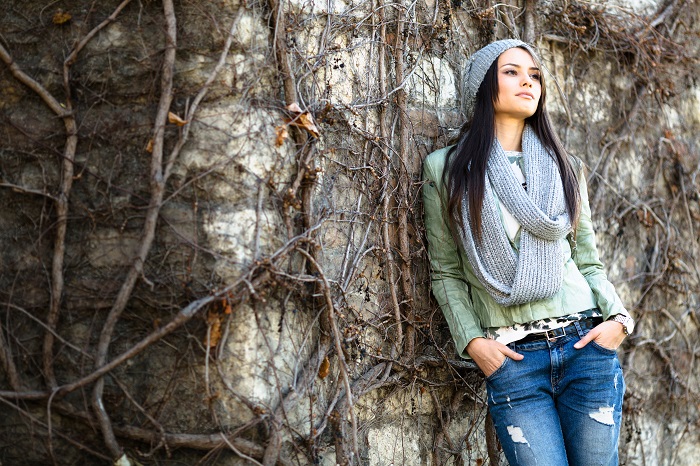 FALL OUTFITS THAT WILL ALWAYS WORK
Knee high boots + skirt + sweater. This is such a classic combination that will always work, it just depends on the items you choose. My personal favourite would be a suede mini skirt (yes of course it can be longer) in brown, black knee high boots and a cozy sweater, colour of your choosing.
Camel coat + boot cut jeans + heels. If you are looking to purchase a true investment coat in the near future then a camel coat should definitely be on your list. It's a classic that will remain a classic forever. Pair your coat with a pair of figure flattering flared or boot cut jeans in a dark denim and heels and you absolutely can't go wrong.
Animal print blouse + trousers + heels. This is something that I would wear to work or a meeting, but there's no reason not to wear this outfit out for a coffee either. Animal prints have been in style for years and they aren't going anywhere. Depending on the cut, a pretty blouse in a leopard print can either look vintage evoking, old hollywood or cutting edge contemporary, so it will take you through a range of looks.
Ankle boots + maxi dress + peacoat. There are about 100 ways to wear ankle boots and they'll always look good with jeans, but they'll also be the perfect complement for a winter maxi dress. Top it with a peacoat jacket and a colourful bag.

Skinny jeans + chunky knit + boots. Need I say more? You can always substitute skinny jeans with heavier leggings, then pull on a cream coloured chunky knit sweater and a pair of knee high or over the knee boots. Add a fun toque and fuzzy mittens when the temperatures start to dip.
Blanket scarf + fur vest + jeans. I jumped right on the blanket scarf train and am not getting off anytime soon. There's nothing cozier than a big woolen scarf. If you find that it gets too bulky with your coat, try it over a faux fur vest on dry winter days. You can always pair this with elbow length gloves for extra warmth. With all this drama up top, keep your lower half simple and pull on a pair of well worn, comfortable jeans.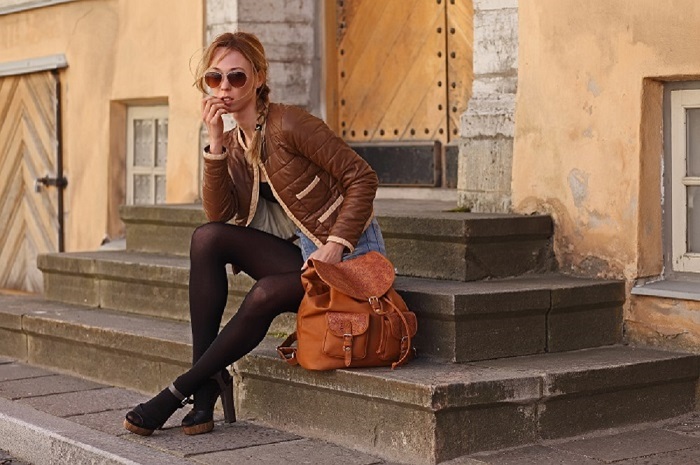 HOW TO MAKE EACH OF THESE OUTFITS YOUR OWN
Bright bag. You can never go wrong with a colourful bag. Even if your work bag is black or brown, a small weekend cross body will look even better in a cobalt blue, a bright green, or a vibrant red. Read: HOW TO CHOOSE THE BAG FOR YOU
Standout jewelry. Delicate chains and dainty rings are great, but when you are setting them off against winter clothing, why not go bold and opt for chunky chains or metallic cuffs.
Oversized sunglasses. You have to wear sunglasses in the winter anyway, so make them dramatic. Save the metal frames for summer and go classic by wearing a tortoise shell pair.
Colour. There are so many ways to subtely add colour to your wardrobe. Since most of us are sticking to black, even the tiniest bit can really make you standout. Read HOW TO ADD COLOUR TO YOUR FALL WARDROBE
Texture. There's nothing more classic than a beautiful wool. whether you choose a tweed, a houndstooth, a lightweight knit or a heavy one or even a featherweight cashmere, you really can't go wrong.
The next time you reach for those same jeans and that same sweater, why not change it up a bit and give yourself that boost of self confidence that you deserve?
IF YOU ENJOYED THIS ARTICLE PLEASE SHARE IT AND SIGN UP FOR REGULAR UPDATES