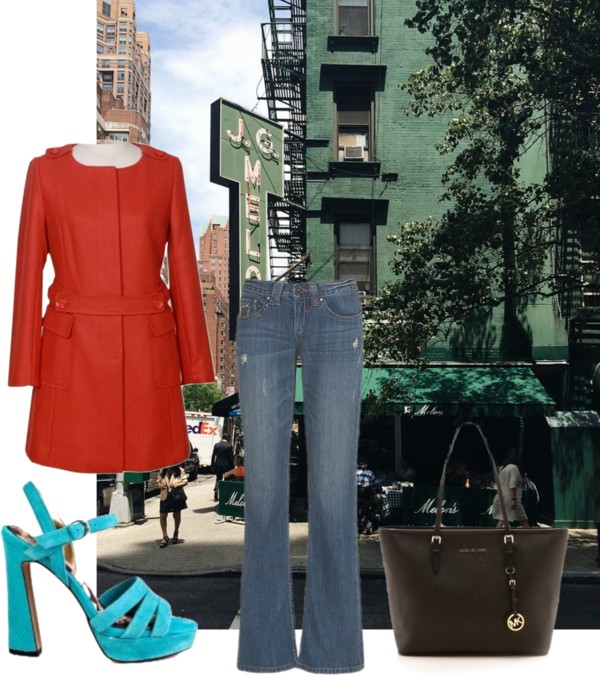 How to dress an inverted triangle. Next up on our body shape series is the inverted triangle shape, or "the Martini glass," as I like to call it. How to tell if you are an inverted triangle? You'll find that you have broader shoulders, a smaller waist and narrow hips. You will be looking for clothes that give you more curves to your hips, while accentuating a beautiful waist.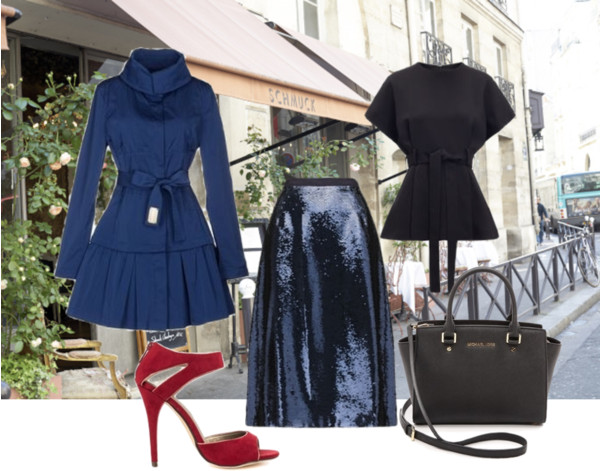 HOW TO DRESS AN INVERTED TRIANGLE
Tops. The idea here is show off your decolletage without accentuating your shoulder width. This means that you want to look for narrow scoop and v-necks, as well as pieces that nip in at your waist. Structured, single-breasted jackets will always look great, but rather than reaching for big prints (although vertical stripes will be great), stick with simple solids and leave the bold patterns for the lower half of your body. Wearing your jacket open will also help give you a long lean line. Tops with a flare or hip pockets will also look great on you.  Most of all, when picking sweaters, look for soft fabrics to give you a lovely feminine shape.
Dresses/skirts. This is where you really get to have fun and show off your style. Since you are trying to create some volume, look for great prints, a-line shapes and even pleating. Always wanted to wear a full ballerina style skirt? Well, here's your chance.
Pants. While whiskering at the hips is most certainly not for everyone, you can definitely pull it off.  A great cargo pant, back flap pockets and wide legs, will give your body the perfect amount of curves.
Accessories. Look for a larger handbag or shoulder bag, as it will draw visual attention to your hips. Hint, this could be the perfect excuse to buy a new bag. Keep necklaces simple, for example delicate chains will look best. Arm candy and statement cocktail rings are your go to.
Shoes. Your shoe mantra is: bold, colour and anything eye-catching.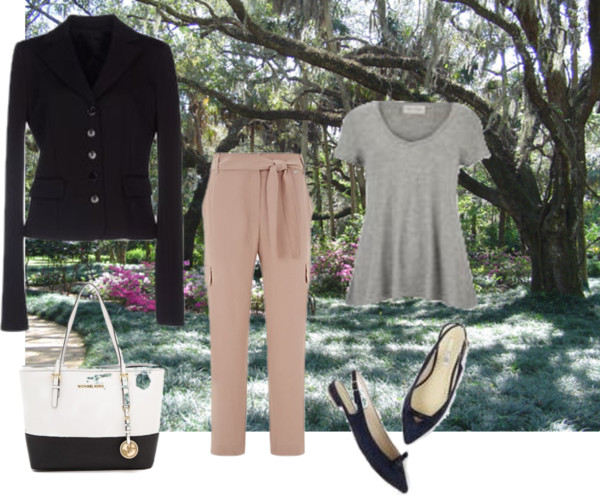 Of course, everyone is different, so please remember that these are just guidelines for an inverted triangle and most of us are somewhere between two different body types. So keep these tips in mind, but don't be afraid to try on anything that catches your eye, because all it might mean is a quick trip to the tailor for what will become your signature piece!
What are some of your tips on dressing an inverted triangle?
Here are some of my favourites:


*For more on how to dress an inverted triangle follow me on instagram and pinterest*