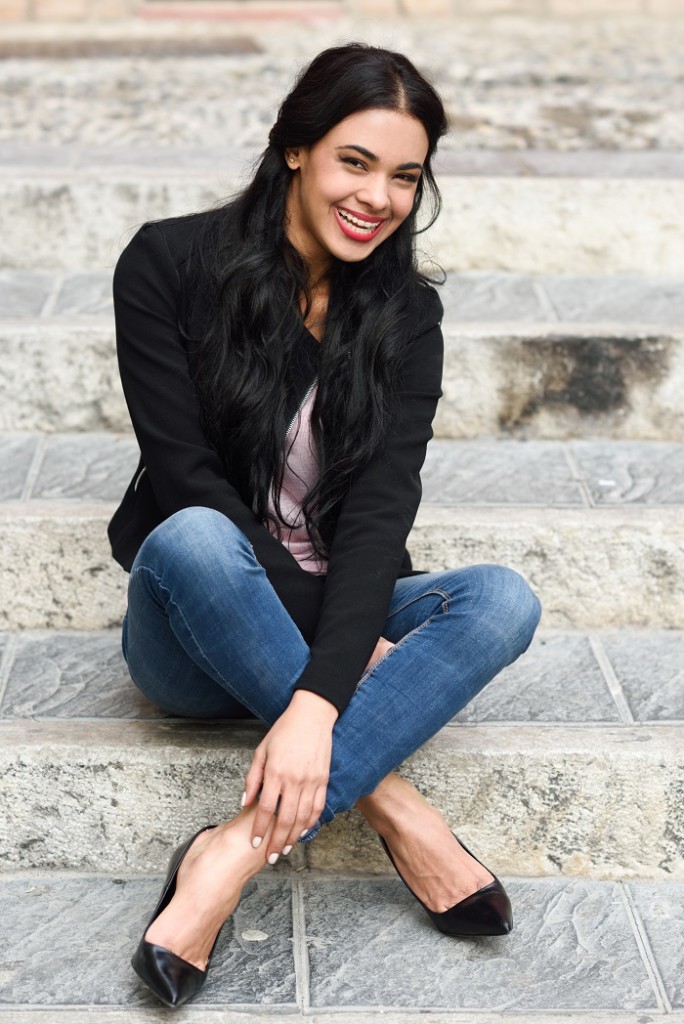 How to pack for a weekend getaway. Summers are usually reserved for road trips. I mean, what could be better than jumping into your car, stuffing the trunk full of everything you could possibly need and hitting the road map in hand. This is what dreams are made of. While this is a favourite pass time of mine, I also love taking small weekend getaways in the fall, winter and spring months. There are several reasons for this, but the biggest is probably because there are fewer tourists around and hotels are generally much cheaper. In Canada, road trips were simple because we had a car. In Europe, however, we have to rely on buses or trains to get us to our destination. I have to say that I'm really loving train travel. It's completely stress free and I get to sit back and relax while someone else does the driving.  On the other hand, space is limited and because we usually have our dog with us, everything we bring has to be relegated to pretty much one small suitcase.
HOW TO PACK FOR A WEEKEND GETAWAY
Where are you going? The first thing to determine is where you are going. Okay, it's probably pretty obvious, but I've packed items before, gotten to where I was going and then immediately slapped myself in the forehead… What was I thinking bringing those shoes or that jacket? If I'm doing a city getaway, I generally have a pretty decent idea of what I will be doing. Will I be sightseeing a lot (aka hoofing around a big city with the possibility of cobblestones), will I simply be hanging out at local cafes (sometimes you have to do nothing but enjoy people watching), or will I be going to events? All of this will matter if you want to keep your bag light.
The idea is to keep it simple and streamlined, with pieces that will work for day, night and a wide variety of events.
CLOTHING
Black dress.  Classic is key here. You want a dress that fits your body shape perfectly and that you feel comfortable in. Look for fabrics that don't wrinkle easily. For summer, keep it light and flowy and for fall/winter a heavier more structured shape will be perfect.
Black pants. Whenever possible, I like to bring a pair of nice black pants with me.  I have a pair of skinny pants that I can roll the cuffs up on for day with flats, or pair with a jacket and blouse for night.
Jeans. Pick a pair that suits you best. When you are comfortable, you will be confident and that's all that matters.
Black tee. This is a top that you will wear with your black pants or jeans and it will work anywhere from a day of sightseeing to an evening meal.  I will usually bring two tees, a black one and a navy one.
Coloured/Pattern shirt. The tee is great, but you'll need one other top just to keep it interesting. Preferably with long sleeves in case it gets cooler.
Sweater/jacket. Depending on the weather and where you are going, you'll need a jacket or a sweater.
ACCESSORIES
Scarf. This is a must because a scarf can change any outfit in seconds. In the cooler months, I like to bring a larger scarf that can double as a wrap in the evening. A silk scarf is also a great option. It can dress up a simple black tee or you can wear it in your hair.
Jewelry. I don't like bringing a lot of jewelry with me, but an eye catching necklace is always a great option.
Sunglasses. Winter or summer, always bring a pair of sunglasses with you. Of course they'll always give your outfit that extra touch of glam but, you never quite know what the weather will bring (they can work as a headband in a pinch if it gets windy) and they are great to hide behind if you need to take a quick nap.
SHOES
Ballerina flats. A classic pair of ballerina flats will always be appropriate unless you know you are attending a fancy event (and then you'll probably have a very specific outfit picked out).  You can wear them with  jeans, slacks or a dress.
Sneakers. Great for travelling and they'll work with everything on your list.
POSSIBLE COMBINATIONS:
Friday travel day. Jeans, sneakers and your black tee.
For Saturday day. Black pants, a pair of casual shoes and your optional coloured tee for walking around and sightseeing.
For a Saturday night. Black dress with a sweater or blazer and your statement necklace will look great if you want to eat out or are simply going for a drink.
For a Sunday. Flats, black pants, your coloured top and a scarf. Chic and simple and always appropriate.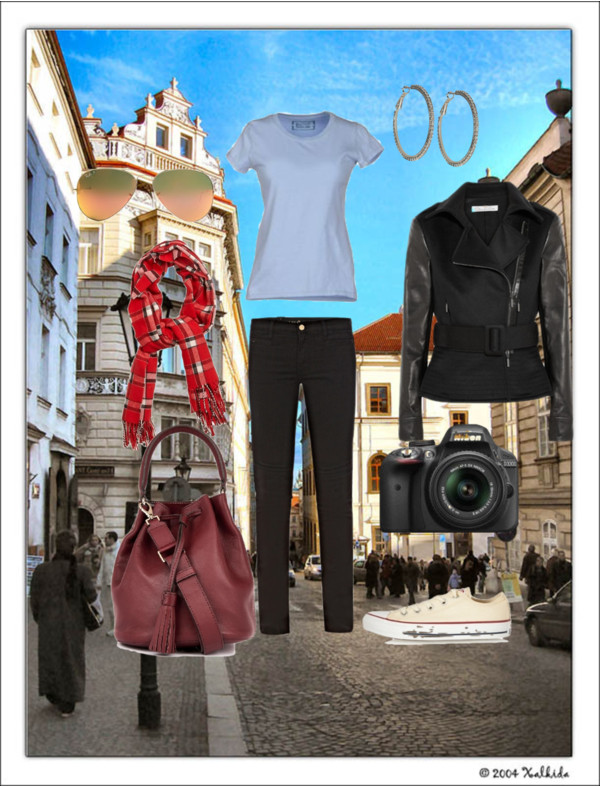 When I'm visiting a new city, the last thing I want to do is stress about what I'm going to wear. There are more important things to do and see, but at the same time, of course I want to look good. I want to have that effortless look and I've found that keeping it simple and not overthinking it is usually the best way to go.  Oh and I'm never without a classic red lipstick!
What do you like to bring for an easy weekend getaway?
For more don't forget to follow me on INSTAGRAM and PINTEREST
IF YOU ENJOYED THIS ARTICLE PLEASE SHARE IT AND SIGN UP FOR REGULAR UPDATES


Caroline has worked with international designers in fashion retail and completed professional makeup courses when working in the beauty industry. Her love of writing, photography and film inspired her to work at the Canadian Film Center and then to earn a BFA in Screenwriting. In addition to her blog, Style On The Side, you can see her work in Huffington Post Canada and other international websites.